The first-ever international Equality Institute promoting LGBT workplace equality in London was held July 6 and led by The Walt Disney Company, Out & Equal Workplace Advocates and Sodexo.
More than 300 representatives from 100 companies in the U.K. and other countries attended the one-day workshop to learn and share best practices for LGBT workplace equality. Disney hosted the first Equality Institute in 2015 in Orlando, Florida. The London institute marks the first international event.
Disney is committed to providing safe, respectful and inclusive workplaces where everyone can contribute, grow and help develop world-class entertainment and experiences. The varied and diverse perspectives of every employee fuel the creativity and innovation that are the hallmark of the company.
George A. Kalogridis, president of Walt Disney World Resort and an Out & Equal Workplace Advocates board member, spoke at the institute, taking part in a panel moderated by Selisse Berry, founder and CEO of Out & Equal Workplace Advocates.
"Working at Disney has been a tremendous blessing to me in so many ways—I have stayed with the Company simply because I cannot imagine a better place to work," said Kalogridis. "One thing that contributes to that is the way my true identity is, and always has been, welcomed at this company."
At the Equality Institute, experts shared insights on how to build and maintain a welcoming environment for all employees, and attendees had opportunities to share and explore best practices across industries.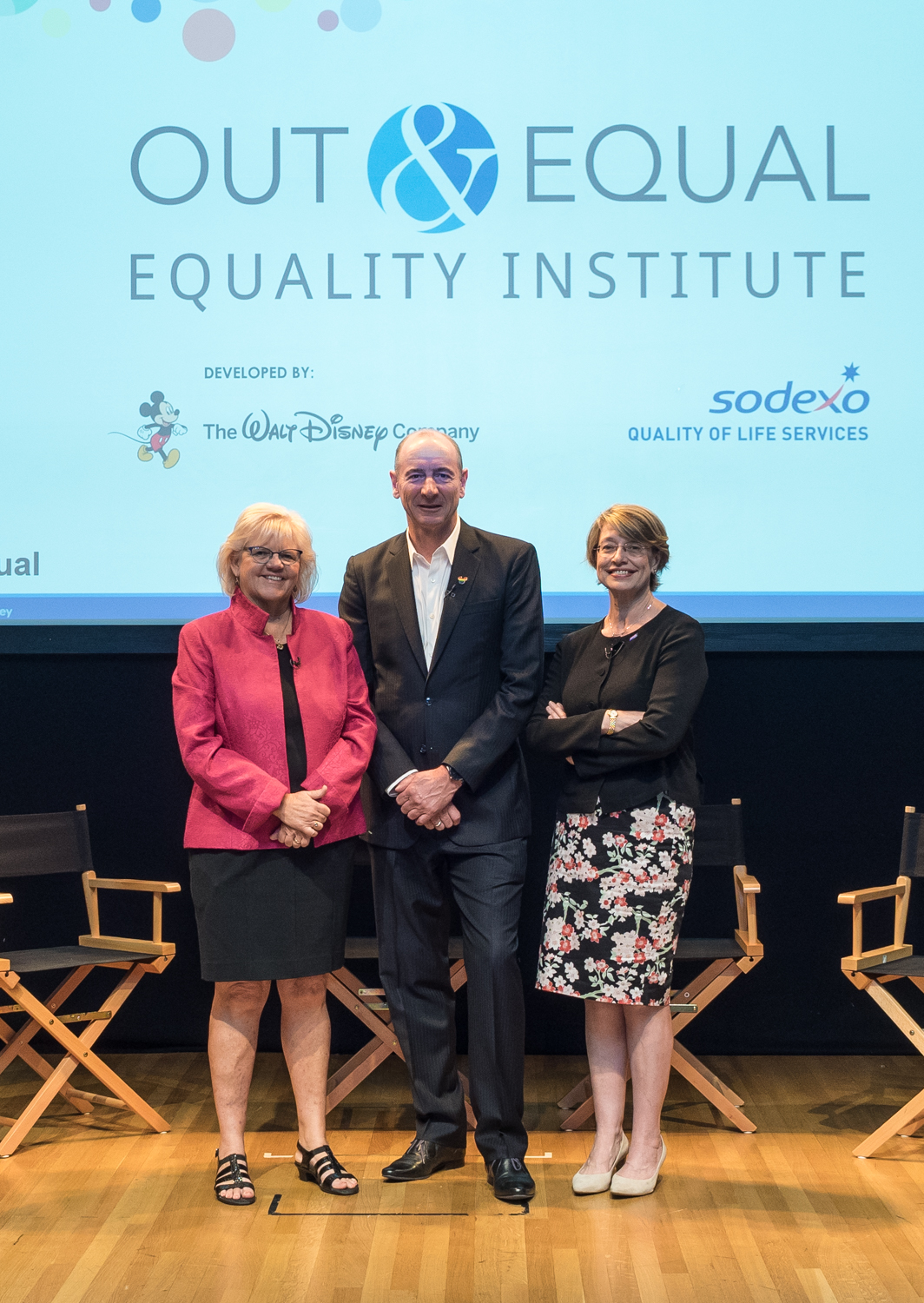 Speakers at the event included: Andy Bird, chairman of Walt Disney International; Latondra Newton, senior vice president and chief diversity officer for The Walt Disney Company; Ricky Strauss, president of Marketing, The Walt Disney Studios; and Claire Brody, co-president of the PRIDE resource group for Disney employees in Burbank, Pasadena and Glendale.
The Walt Disney Company and its businesses have led the way in advancing LGBT equality in the workplace and marketplace. From providing benefits for same-sex partners, to supporting community organizations and working to ensure a safe and welcoming environment for LGBT employees, the Company has a longstanding and ongoing commitment to equality.
Disney's efforts have been recognized with a number of awards, including an Outie Award for Workplace Excellence from Out & Equal Workplace Advocates and a 20/20 Visionary Award from The Trevor Project. In 2016, Disney earned a perfect score on the Human Rights Campaign Foundation's Corporate Equality Index for the 11th consecutive year.
Across Disney's companies, employees have access to resource groups for LGBT and ally employees that provide business insights, support and opportunities for development.
In the communities where Disney does business, the Company supports local organizations that work toward equality and serve the LGBT community, as well as national and international groups.
Each year the company sponsors several Pride parades, including, for the first time, the London parade in 2017. Thousands of employees have participated in Pride parades and celebrations over the years in Long Beach, California; Los Angeles, New York City, Orlando and San Francisco.