Today Disney•Pixar Toy Story Land made its official debut at Shanghai Disneyland, following a grand opening ceremony attended by Disney Chairman and CEO Bob Iger; Disney Parks Experiences and Consumer Products Chairman Bob Chapek; Disney leaders; and local government officials and guests from across China. The new land marks the first major expansion at Shanghai Disney Resort, which, since its 2016 grand opening, has become the most successful theme park ever opened in China. The Disney•Pixar Toy Story Land expansion was announced within the resort's first five months of operation, signaling the early success of the resort and demonstrating The Walt Disney Company's confidence in the future of its business in China.
"We're grateful to the people of China for wholeheartedly embracing Shanghai Disney Resort, for truly making it their own and also making it one of the most successful theme parks we've ever opened," said Iger. "We're incredibly proud of the success of this one-of-a-kind, world-class destination, and we are thrilled to give our Chinese guests even more to explore and enjoy at the resort with the addition of a spectacular new land based on Pixar's beloved Toy Story characters."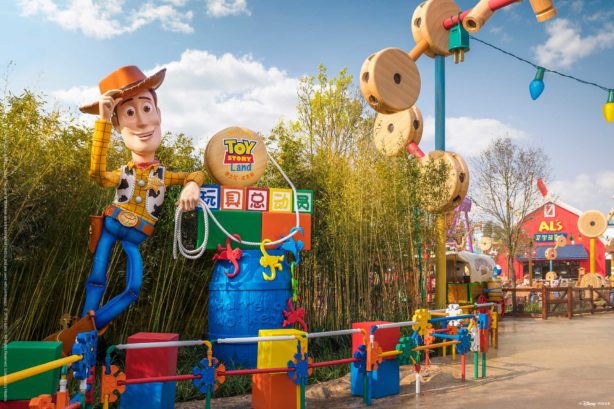 The characters and stories from the Toy Story franchise have resonated with Chinese audiences since the release of the original Toy Story film, which was one of the top-grossing movies in China more than two decades ago; and in 2010 Toy Story 3 became the highest-grossing Pixar film ever in China at the time. Shanghai Disney Resort opened in 2016 with the only Toy Story-themed hotel in the world, and Shanghai Disneyland's popular attraction Buzz Lightyear Planet Rescue boasts the most advanced Buzz Lightyear targeting system at any Disney Park.
Disney•Pixar Toy Story Land offers guests a unique perspective as they move through the high-spirited, colorful world, feeling as if they've been shrunk down to the size of a toy. The immersive land features three new attractions, a themed Character greeting area and immersive shopping and dining experiences.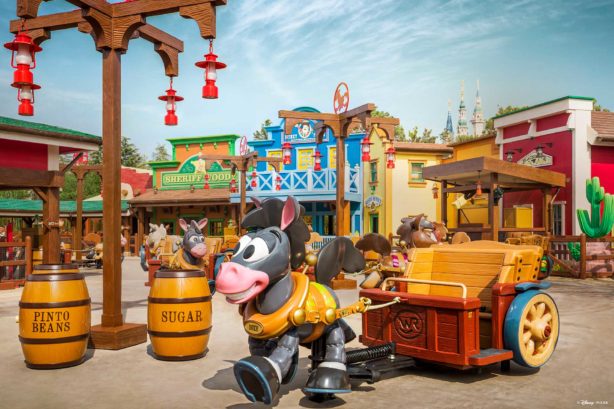 In the coming months, guests will also experience the beloved Toy Story franchise in new ways at the Walt Disney World Resort, where Toy Story Land will open on June 30 in Disney's Hollywood Studios, and at the Disneyland Resort, where Pixar Pier will begin delighting guests this summer in Disney California Adventure park. With Pixar Fest—a celebration of friendship and beyond at the Disneyland Resort—continuing through September 3, the "Year of Pixar" at Disney Parks is well underway.