On Friday, September 16, Disney held a panel, "Every Story Matters: Reflecting America in Today's Media and Entertainment," during the Congressional Black Caucus Foundation's Annual Legislative Conference, the leading policy conference on issues impacting African Americans both domestically and globally, in Washington, D.C.
Attendees heard from several Disney executives and personalities — Ayo Davis, senior vice president, Casting, ABC; Jamila Hunter, vice president, Multi-Platform Comedy Development, ABC; Rob King, senior vice president, SportsCenter and News, ESPN; Kevin Merida, senior vice president and editor in chief, ESPN (The Undefeated); Lamman Rucker, Disney Dreamers Academy speaker — on the history and impact of diverse television coverage and casting as well as how Disney Media Networks' teams develop shows and content that reflect America. The lively discussion also explored how representation of African Americans on screen can influence the nation's culture and attitudes about race.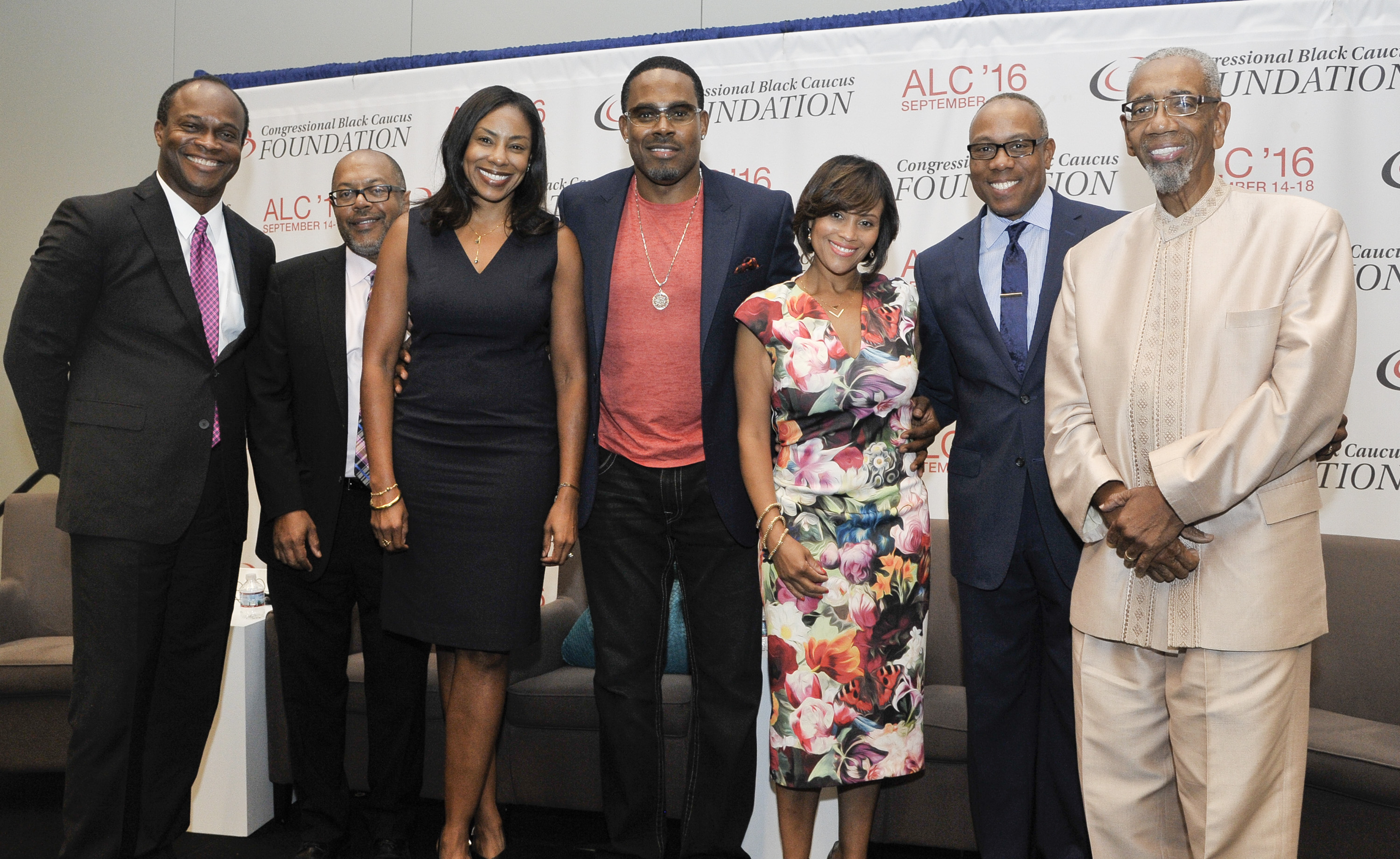 (From L-R: Rob King, Kevin Merida, Jamila Hunter, Lamman Rucker, Ayo Davis, Jay Harris, U.S. Representative Bobby L. Rush [D-Ill.])
In addition, panelists discussed their roles within entertainment and sports, and their perspectives on and influence over the constant evolution of the TV and digital landscape.
"One of the reasons we're seeing so many stories featuring black characters and people of color is because there is growing diversity among the people who produce and make decisions about entertainment," said Hunter at the panel. "Another factor is audience engagement. Audiences find and follow the stories that resonate with them and, through social media, they often promote shows that are relevant to their experiences."