Years ago, when I ran my first Disney race, I thought there was something pretty special about running through a Disney theme park – it was unlike any other racing event I had ever experienced.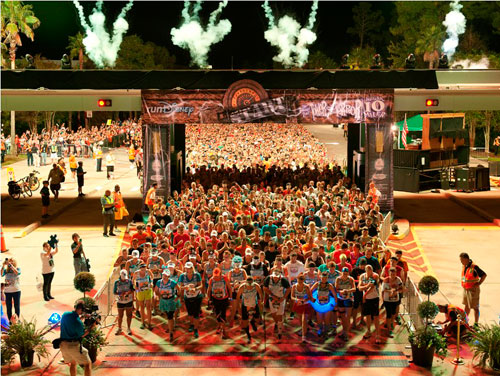 It turns out I wasn't the only one. Now a business that has quadrupled in growth since 2005, runDisney has attracted more than 200,000 runners on an annual basis – with races selling out in record pace.
From 5Ks to marathons, and even kids runs, held at both the Disneyland Resort in Anaheim and the Walt Disney World Resort in Orlando, Disney has created unique race weekends that every member of the family can enjoy. Where else can you have Disney characters cheer you on at the finish line? Runner's World magazine identified Disney races as the perfect races for new runners – there's less pressure, no required qualifying time, and guests can enjoy a Disney theme park during their race.
This past weekend in Orlando, The Twilight Zone Tower of Terror 10-miler Weekend took place with more than 13,000 participants. It's the latest runDisney event that provides another creative way to bring new people into our parks and to the sport.
Five runDisney race events take place in Orlando each year. The largest of those events, Walt Disney World Marathon Weekend, celebrates its 20th anniversary in January and has already reached capacity with 60,000 runners. The event brings close to 110,000 runners and spectators to Central Florida. Visitors come from nearly 60 countries and all 50 states, with more than 80 percent coming from outside of Central Florida.
On the west coast, Disneyland Half Marathon Weekend has become a staple at the Resort. Held during Labor Day weekend, this year's event had over 23,000 participants and sold out in 34 days with half of the runners coming from outside Southern California.
Let us know in the comments if you're planning to participate in a runDisney weekend!