At Walt Disney Parks and Resorts, we bring classic Disney stories to life through character meet-and-greets, attractions and shows every day. And with the recent opening of Maleficentin theaters, we're offering our guests around the world even more opportunities to experience Sleeping Beauty, Maleficent and other characters from the classic Disney animated film Sleeping Beauty.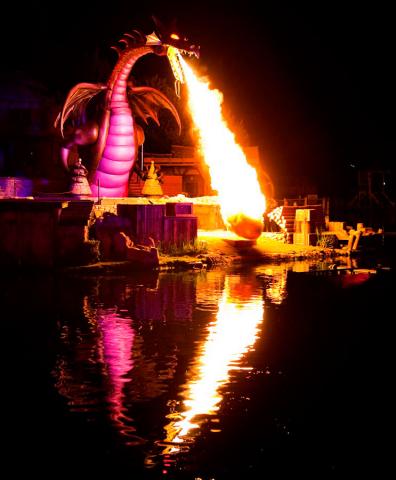 At Disneyland Resort and Walt Disney World Resort, guests can enjoy magical thrills during the popular Fantasmic! nighttime spectacular, which features a transformation of the evil Maleficent into a 40-foot-tall, fully animated dragon. Also, at Walt Disney World Resort, guests can spot a steampunk-inspired Maleficent Dragon in the Festival of Fantasy parade. Maleficent stretches 53 feet from snout to tail and reaches 26 feet in the air!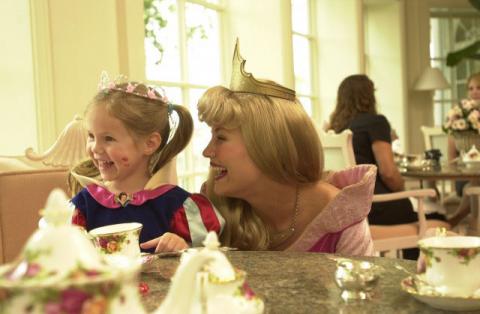 Guests looking to meet Aurora, the Sleeping Beauty, can visit The Royal Hall at Fantasy Faire at Disneyland Park or Princess Fairytale Hall at Magic Kingdom. And guests aboard all four Disney Cruise Line ships can interact with beloved characters from a variety of classic films, including Aurora.
There's no need for Disney Cruise Line guests to wait to watch Maleficient once they disembark. Guests can now watch The Walt Disney Studios feature film onboard all four ships during their cruise!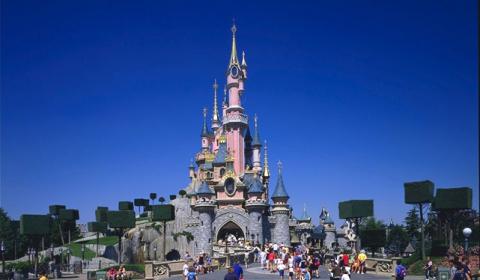 Sleeping Beauty Castle also serves as the center and iconic focal point at Disneyland Resort, Disneyland Paris and Hong Kong Disneyland Resort. Each of these castles was inspired by classic illustrations and scenes from the animated movie Sleeping Beauty, making them some of the most recognizable and most highly photographed structures among guests from around the world.
Themed merchandise locations can also be found throughout our parks around the world and feature items inspired by the films, including apparel, accessories, books, dolls, trading pins and headbands.