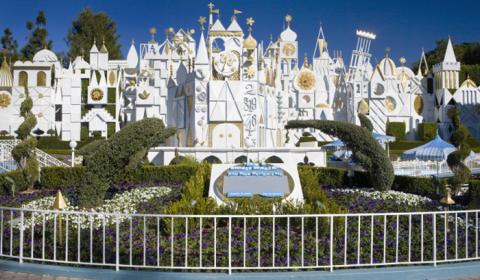 In April 1964, "it's a small world" opened at the New York World's Fair to pay tribute to UNICEF's work for children around the world.
Now, half a century later, Disney Parks is celebrating the iconic Disneyland attraction's 50th anniversary. And you're invited to join the celebration on April 10 as hundreds of voices from our parks around the world come together for a first-of-its-kind, online global sing-along at SmallWorld50.com.
You can participate in this historic celebration by recording and sharing an online video of yourself singing "it's a small world" on our new global online hub SmallWorld50.com. On the site, you can also create virtual "it's a small world" dolls to share with your friends. The Walt Disney Company will donate $150,000 to benefit UNICEF in honor of the 50th anniversary of "it's a small world," plus $1 for every sing-along video recorded on SmallWorld50.com and another $1 for every virtual doll created on the website, up to $100,000.
For more on the sing-along and "it's a small world fun," visit and be sure to check the Disney Parks Blog regularly.