In just one week, fans in Florida can see Scottish heroine Merida from Disney/Pixar's Bravemake her ice-skating debut when Disney On Ice presents Rockin' Ever After launches its North American tour.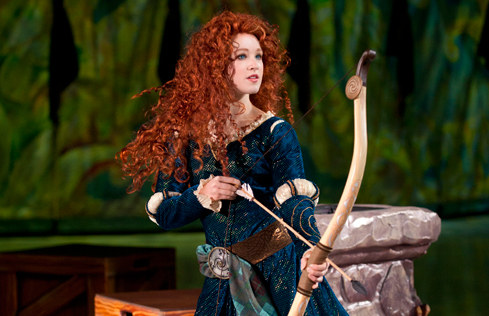 Rockin' Ever After, the 33rd Disney On Ice show, is produced by Feld Entertainment, which works closely with our Disney Theatrical team to develop live entertainment experiences for families through Disney On Ice and Disney Live!.
I recently had the chance to connect with Feld Entertainment producer Juliette Feld, who shared insight into how the show is developed: "We want to include the characters that kids and families are most excited to see, so we look to what properties are new, as well as which classic stories are enduringly popular. The recent 3D re-release of Beauty and the Beastbrought that film to a new generation of kids, so we chose to feature it in our newest show."
At Disney, we provide quality entertainment around the world, and Disney On Ice delivers on that commitment. Shows have been performed in more than 70 countries since 1984, most recently adding South Africa and Costa Rica. This year, Disney On Ice will be performed 2,200 times in 38 countries. Rockin' Ever After will visit cities across North America through spring 2014.
Special care is taken to tailor performances to global markets by presenting them in local languages and taking into account the regional popularity of different Disney characters. Feld looks at what's trending in the Disney universe and the pop culture landscape, making sure to sprinkle in crowd-pleasing elements from other Disney On Ice shows. In Rockin' Ever After, Mickey and Minnie host an all-star talent show that includes characters from The Little Mermaid, Tangled, Beauty and the Beast and Brave.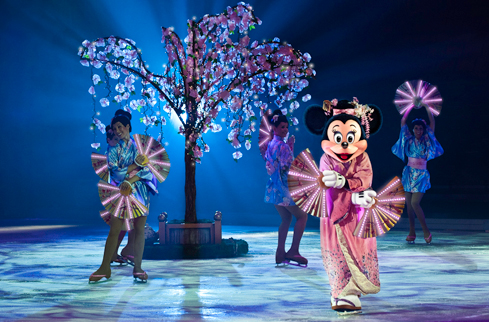 Feld added: "We collaborate with Disney Theatrical Group from concept development to the show opening. We rely on their insight as to what is in the pipeline at Disney, so that our shows are an extension of the Disney Company's strategy."
I'm looking forward to the new North American tour! Tickets for Disney On Ice presents Rockin' Ever After are available here.