No one Disney employee is like the other.
Maintaining an inclusive and diverse workplace where a variety of ideas can be shared and creativity flourishes helps drive us to create the world-class experiences that we're known for.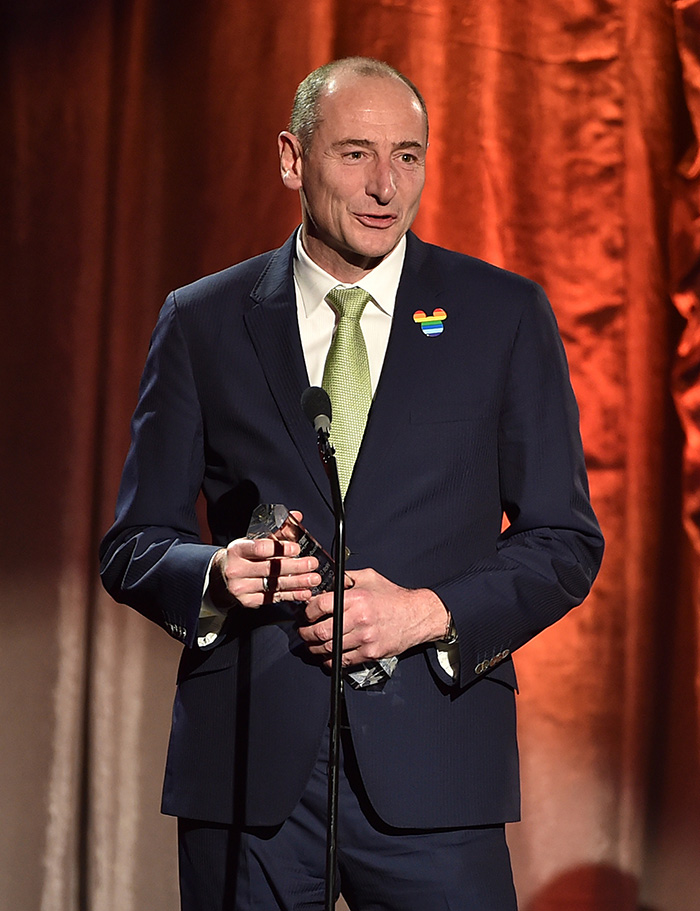 In that spirit, we're proud to foster a safe and respectful place for our employees to work and thrive. That's why we were especially honored when, on December 6, the Trevor Project recognized The Walt Disney Company for being a leader in creating an inclusive environment for the lesbian, gay, bisexual and transgender (LGBT) community.
"Inclusion and optimism are central to the Disney brand. They're part of Disney's DNA, and it's impossible to find a part of our company that isn't influenced by these core values," Andy Bird, chairman of Walt Disney International, said when he accepted the award on behalf of the Company at the event. "Disney's commitment comes from the very highest level of our organization… and carries all the way through each of our brands and businesses."
Disney has a longstanding commitment to diversity and promotes inclusion inside and outside the company. In 2015, the Company hosted the first-ever LGBT Equality Institute, a free event to help and inspire other companies to build safe and respectful workplaces for LGBT employees.
For the past 10 years, Disney has earned a perfect score on the Human Rights Council Foundation's Corporate Equality Index, recognizing the Company's ongoing efforts including LGBT community outreach and engagement, employee resource groups and programs, training for managers and parity for all employees.