Planning to snap up this winter's hit film Frozen as it becomes available on Digital HD today? Head over to the iTunes app store and add another download to your queue, because Disney Movies Anywhere—Disney's all-new digital movie service and app—is here, and it's free!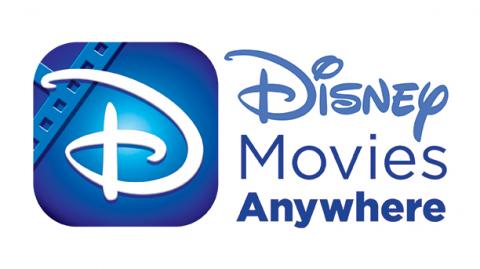 Debuting with iTunes as its exclusive launch provider, Disney Movies Anywhere is a simple, streamlined way to manage and enjoy your digital collection of Disney, Pixar and Marvel movies on multiple devices. Plus, for a limited time, you'll receive a free digital copy of Disney•Pixar's The Incredibles when you sign up and connect your iTunes account.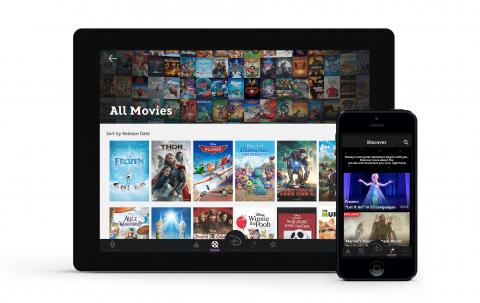 Why will this make your life easier? It collects all your eligible Disney digital entitlements—whether you redeemed them from a Digital Copy code or purchased them in iTunes—so you can have access to them on your iPhone, iPad, iPod touch and Apple TV, as well as on your personal computer (Mac and Windows machines).
Here's how it works:
Download the free Disney Movies Anywhere app on your iPhone, iPad or iPod touch (iOS 7 or higher). You can also sign up through DisneyMoviesAnywhere.com. Create an account—in some cases you can use your existing Disney website credentials such as Disney Infinity, Disney Movie Rewards or ESPN—to log in and get started. (Right now, Disney Movies Anywhere is only available in the U.S. and account holders must be at least 13 years of age.)
Immediately, any Disney Digital Copy codes you've previously registered with a Disney Movies Rewards account will show up in your new Disney digital movie locker through Disney Movies Anywhere.
Follow the simple steps to connect your iTunes account to your Disney Movies Anywhere account, and eligible titles you previously purchased from iTunes or redeemed in iTunes with a Digital Copy code will be accessible in both your Disney Movies Anywhere locker and your iTunes account. This is also how you get your free digital copy of The Incredibles—by connecting your iTunes account.
Do you have any previously unredeemed Disney, Pixar or Marvel Digital Copy codes floating around in the DVD or Blu-ray cases on your shelf? You can register eligible codes in Disney Movies Anywhere to expand your digital collection—you'll also earn Disney Movies Rewards for these and for any digital purchases made through iTunes going forward.
Commence downloading, streaming, browsing and buying! You can download a movie to up to eight devices at a time, and you can stream simultaneously on two. You can also explore exclusive original content in the Disney Movies Anywhere app or website.
Disney Movies Anywhere works on a flexible Disney technology, called KeyChest, that lets Disney Movies Anywhere work with a variety of digital providers and devices as they are added to the Disney Movies Anywhere program. So get started with iTunes today, and stay tuned for more news and announcements in the future!
– See more at: https://thewaltdisneycompany.com/blog/disney-movies-anywhere-launches-itunes-today#sthash.dOW3QfBA.dpuf