Beginning today, Disney Movies Anywhere (DMA) expands to its first multichannel video programming distributor with the addition of Fios by Verizon to the cloud-based digital movie service. Disney Movies Anywhere participating providers now include iTunes, Amazon Video, VUDU, Google Play, Microsoft Movies & TV and Fios by Verizon.
Disney Movies Anywhere is available across a variety set-top and mobile devices, meaning users have more ways than ever to enjoy their Disney, Pixar, Marvel and Star Wars digital movie collections from the comfort of the living room or on the go.
Fios by Verizon subscribers can now connect their Disney Movies Anywhere accounts to access their eligible films directly through their existing cable box and purchase new content via Fios by Verizon on supported platforms. By adding the free DMA app or channel to their devices, Disney Movies Anywhere members can watch on devices such as iPhone, iPad, iPod Touch, Android mobile phones and tablets, Android TV, Amazon's Fire tablets, Fire TV and Fire TV Stick, Roku, and Xbox 360.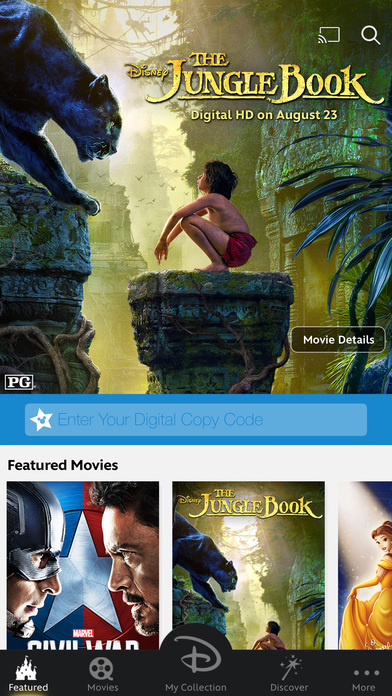 The launch coincides with today's early digital release of Disney's massive live-action hit The Jungle Book, which has earned over $955 million worldwide. In addition, Disney Movies Anywhere members who connect a new account will receive a limited time offer of a digital copy of Monsters, Inc. for their DMA collections.