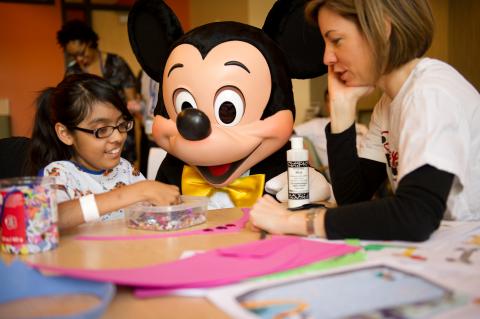 Another way Disney is celebrating this Compassion Month is through the first-ever February Film Festival via Disney Movie Moments, a flagship program that brings first-run movies to more than 40 children's hospitals across the U.S.
Every week this month, participating hospitals received different beloved Disney titles—which started with Cinderella and The Muppets during the first week of the festival—that are made available through a special Roku streaming device.
In fact, this February marks the one-year anniversary of Disney Movie Moments. Disney is the first studio to create a program of this kind, which is aimed at providing a sense of comfort and normalcy for children during their stay.
Walt Disney himself started a tradition of compassion and care that the Company is proud to continue and uphold to this day. Alongside providing millions of dollars in grants and in-kind support to hundreds of children's hospitals across the country, Disney helps to brighten patient's lives through hosting one-of-a-kind events, such as a special virtual red-carpet experience for patients at Children's Hospital Los Angeles.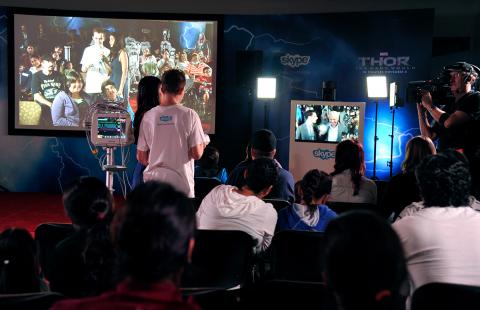 As we wrap up our Compassion Month celebrations, the festival is another exciting example of Disney's legacy of supporting kids and families when they need it most.