D23 Expo 2017—known as the Ultimate Disney Fan Event—is officially underway at the Anaheim Convention Center, in Anaheim, California. From now through Sunday, July 16, the biennial celebration brings together all the worlds of Disney, allowing fans to experience The Walt Disney Company's world-class storytelling through sneak peeks at upcoming movies and theme park attractions, inside looks at popular television series and previews of the latest and greatest in consumer products, video games and innovative digital content. D23 Expo 2017 kicked off this morning with an event that celebrates the Company's extraordinary past and the select few who have made a truly remarkable contribution to its legacy—the Disney Legends Awards Ceremony.
The Disney Legends Awards Ceremony, which this year celebrates its 30th anniversary, is a D23 Expo tradition—and so is the element of surprise. Fans joined Disney Chairman and CEO Bob Iger, who served as host of today's ceremony in Hall D23, to see 10 new Disney Legends take their place alongside iconic names such as Julie Andrews, George Lucas and Alan Menken. They were delighted when Iger revealed an 11th member of the 2017 roster of Disney Legends: Whoopi Goldberg, who became the first-ever "LEGOT." Already an "EGOT," the acronym bestowed on individuals who have won an Emmy®, Grammy®, Oscar® and Tony.® Goldberg, who has appeared in films for Disney that include Sister Act and The Lion King and who also hosts ABC's The View, now adds Disney Legend to her impressive list of accolades.
Welcoming fans to three-day event, Disney Chairman and CEO Bob Iger said, "With Disney, Pixar, Marvel, Lucasfilm, ESPN and ABC under one roof, we've got a lot to celebrate, but there's even more to look forward to."
Of the Disney Legends Awards, Iger noted, "It's the highest honor our company can bestow on anyone—presented as a celebration of talent, a recognition of achievement, and above all, a sincere expression of our deep gratitude."
Also honored at this morning's ceremony were actors Carrie Fisher and Mark Hamill; animator Clyde Geronimi; comic strip artist Manuel Gonzales; Imagineer Wayne Jackson; Marvel Universe co-creator Jack Kirby; Marvel Chairman Emeritus Stan Lee; writer/producer/director Garry Marshall; filmmaker and theatrical director Julie Taymor and producer, actress, talk show host and philanthropist Oprah Winfrey.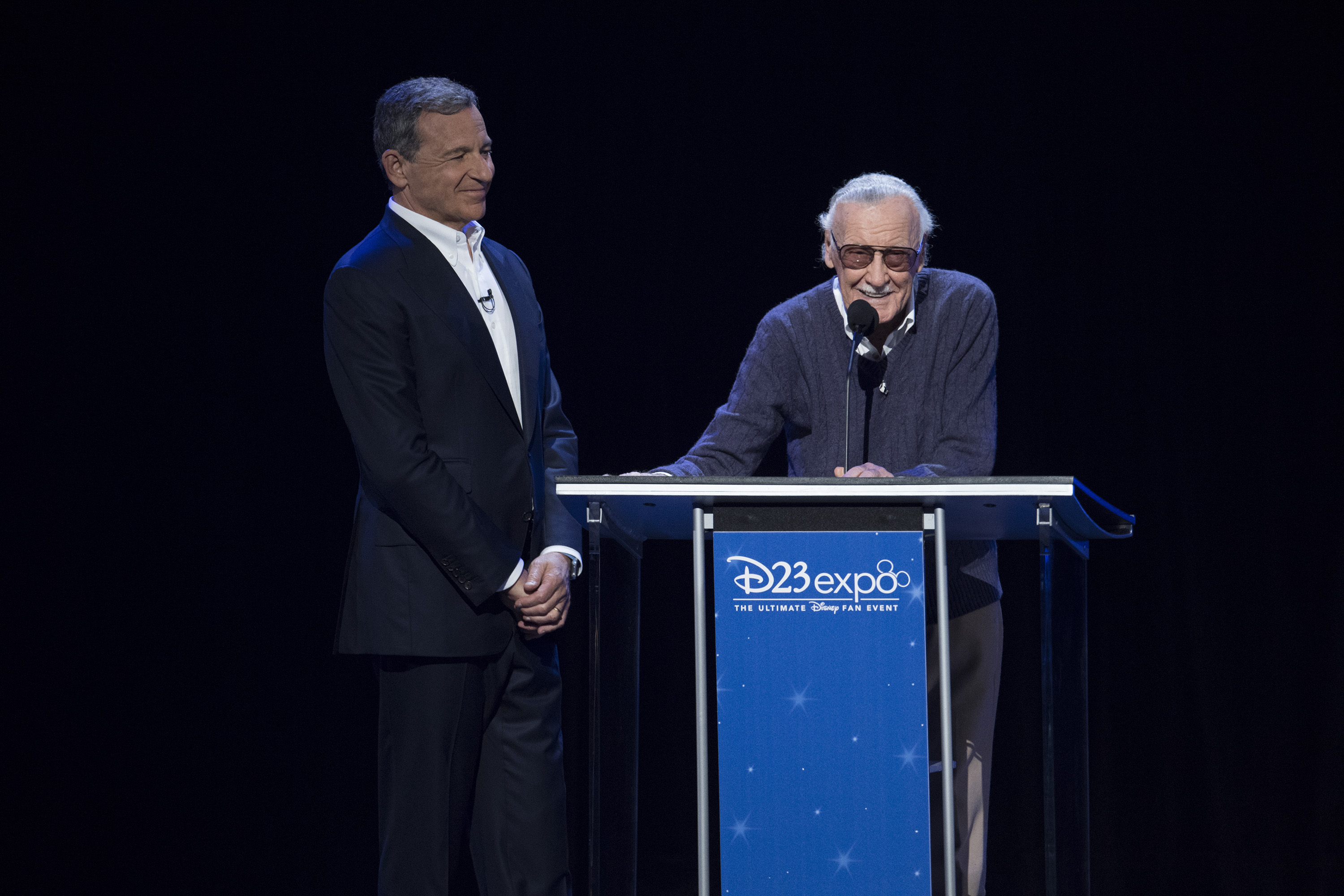 Stan Lee, who received one of the many standing ovations fans gave the newest Disney Legends at this morning's ceremony, reflected on what the honor means to him. "I loved Walt Disney," he shared. "He was more than a man, he was an inspiration. He was something to reach for, to be like him. To think that today I'm standing here in the house that Disney built, that paid tribute to Jack [Kirby] and all things Disney—it is so thrilling, I can't tell you."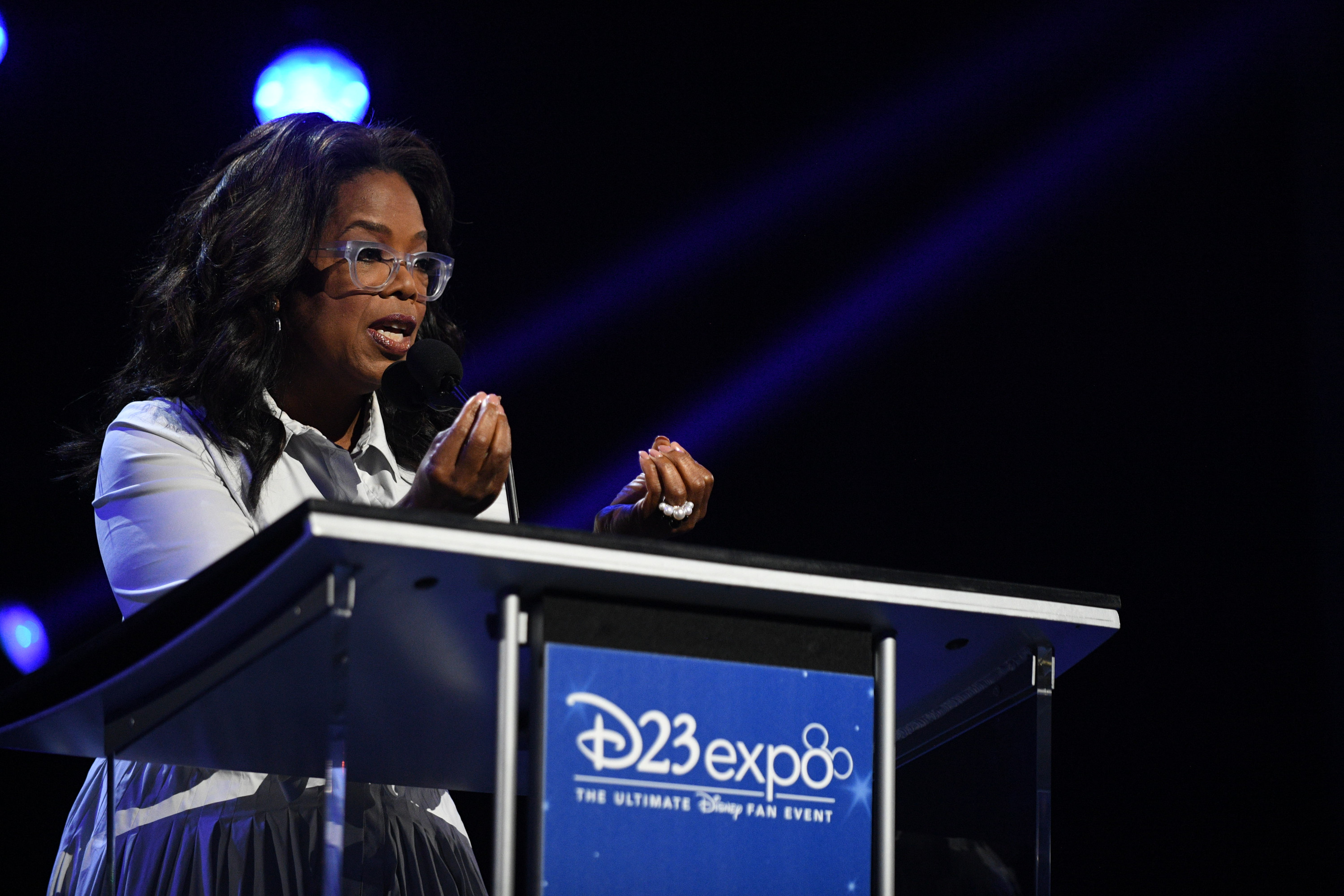 Oprah Winfrey reflected back on her long relationship with Disney, which began in 1984 when she first appeared on ABC's station in Chicago, saying, "Every day, Disney, ABC7, let me be me." In one of the event's most touching moments, Mark Hamill said, "I would love to give my deepest respect to the super-cool space sis I have in Carrie Frances Fisher. We were like siblings—the good and the bad. There was a comfort with her. We could rely on one another. And there was a deep respect."