The Walt Disney Company's support of children's hospitals dates back to its earliest days, when Walt Disney would visit with young patients, accompanied by Disney characters and animators. The Company continues to be focused on providing comfort and inspiration for kids and families in children's hospitals around the world, and yesterday The Walt Disney Company Chairman and CEO Bob Iger was joined by senior Disney executives to bring Disney magic to patients and their families at Children's Hospital Los Angeles (CHLA).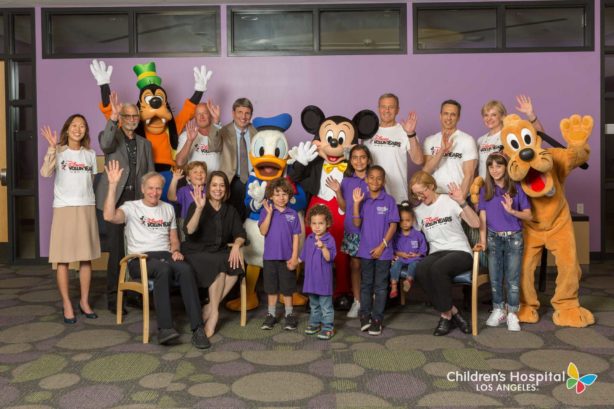 During their visit, the executives delivered Disney gift items as they visited with patients in their rooms, accompanied by special guests: Mickey, Pluto, Goofy and Donald. They also spent time in CHLA's playrooms, engaging in a craft activity with kids and their families.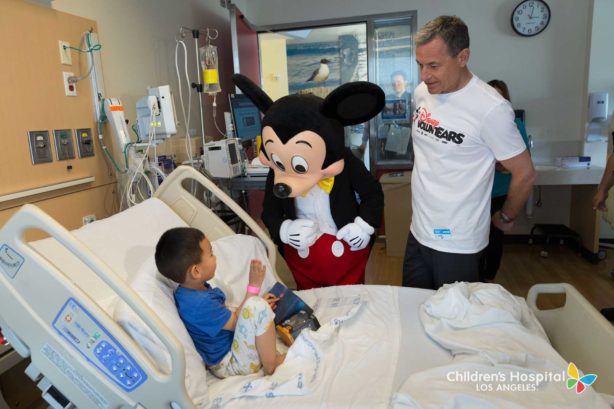 The visit is part of Disney's Team of Heroes philanthropic initiative and outreach program focused on children's hospitals. In March, Iger announced a five-year plan to commit more than $100 million in company resources to reimagine and improve the children's hospital experience. In addition to providing more than 10,000 wishes a year through wish-granting organizations such as Make a Wish, Disney is also remodeling hospital playrooms and lobbies around the world, as well as providing resources and support from Disney VoluntEARS.