Today marks the launch of Create 100, a global celebration of creativity marking 100 years of Disney storytelling. Some of the world's most renowned visionaries and next generation talent across fashion, music, art, and more have donated artworks, items, and experiences inspired by their personal connection to stories and characters across Disney, Pixar, Marvel, Star Wars, and 20th Century to benefit Make-A-Wish®. To begin, Disney is commemorating the launch with a $1 million donation to Make-A-Wish to support the granting of life-changing wishes for children with critical illnesses.
"Disney's timeless stories and characters have made an indelible mark on pop culture around the globe, transcending borders, industries, and generations," said Tasia Filippatos, President, Consumer Products, Games and Publishing. "We couldn't think of a better way to honor 100 years of Disney storytelling than by collaborating with this outstanding collective of visionaries in support of Make-A-Wish."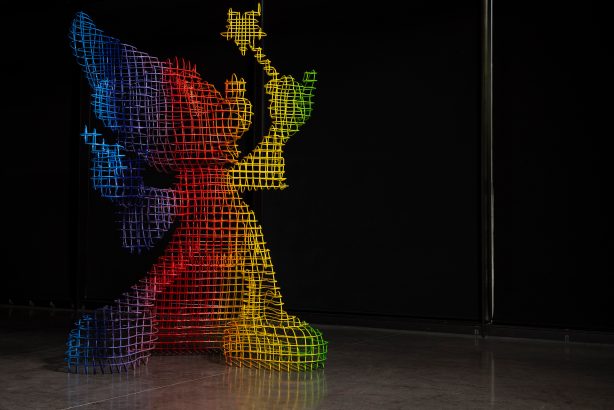 To kick off the campaign, Disney worked with Virgil Abloh Securities to reveal a six-foot structural sculpture of Sorcerer's Apprentice Mickey from Disney's Fantasia at the Royal College of Art (RCA) in London. The life-size piece titled 'Structural Sorcerer — a Sorcerer's Apprentice Mickey Sculpture' was commissioned by Disney and designed by ALASKA ALASKA.
"Paying homage to the everlasting legacy of Virgil Abloh, the Sorcerer's Apprentice Mickey sculpture takes inspiration from his work on the grid furniture series and the Mickey Mouse illustration he created in 2018 in celebration of Mickey Mouse's 90th birthday," said the late artist's wife, Shannon Abloh.
In line with Create 100's goal to inspire and champion next generation talent, the 'Structural Sorcerer — a Sorcerer's Apprentice Mickey Sculpture' will be on display at the RCA over the summer. Virgil Abloh had a close relationship with the RCA, which recently announced a scholarship in his name to support talented but financially restricted Black British students. In a continued effort to amplify the next generation of creators, Virgil Abloh Securities also enlisted multidisciplinary artist Favour Jonathan, who created a sculpture of Dr. Facilier from Disney's The Princess and the Frog, to be part of Create 100.
Additional incredible artworks, items, and experiences, together with the stories behind them, will be revealed over the summer, all planned to be auctioned to benefit Make-A-Wish. The Create 100 contributions feature everything from musical elements to comic books to recreations of iconic movie props and more from renowned talent such as global icon Beyoncé, famed French fashion designer Christian Louboutin, Italian Global Creative Director for Swarovski Giovanna Engelbert, Chinese virtuoso pianist Lang Lang, American fashion pioneer Tommy Hilfiger, and Brazilian artist Vik Muniz. Global partners such as adidas, Pandora, and Coach will also contribute one-of-a-kind pieces to the celebration.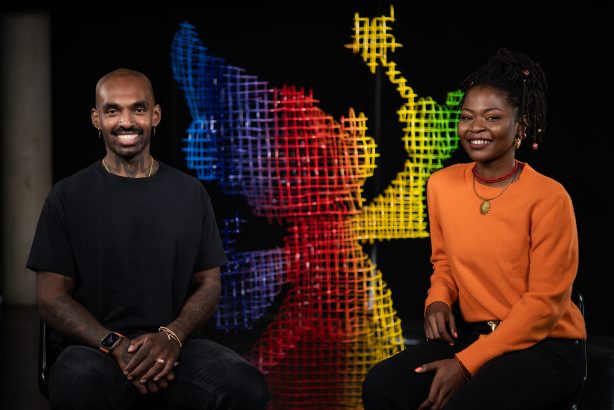 "Make-A-Wish was born out of the kindness and generosity of community members who saw the power that wishes have to forever change the lives of wish kids, their families and everyone involved," said Leslie Motter, president and CEO, Make-A-Wish America. "Through Create 100, Disney has come up with an innovative way to bring together some of the world's most iconic creators and artists to be part of the community that makes wishes possible."
For more than 40 years, Disney and Make-A-Wish have granted wishes together for more than 150,000 children with critical illnesses worldwide. The life-changing wishes include shopping sprees, studio visits, theme park and resort vacations, cruises, talent meet-and-greets, sports-themed experiences, and more. Many Disney cast members are also wish-granting volunteers, parents of wish kids, or wish alumni themselves.