Today, The Walt Disney Company launched the Reimagine Tomorrow digital destination, Disney's first large-scale platform for amplifying underrepresented voices and untold stories. Our Reimagine Tomorrow endeavor builds on Disney's longstanding commitment to diversity, equity, and inclusion. The effort, announced to employees in 2020, reflects the actions and innovations Disney employees have taken across the company to affect workplace representation, content, and the communities in which the company operates.
"We are excited to introduce Reimagine Tomorrow, an effort that embodies Disney's long-standing commitment to diversity, equity and inclusion efforts and shines a light on the scope of our aspirations," said Latondra Newton, senior vice president and Chief Diversity Officer for The Walt Disney Company. "The Reimagine Tomorrow digital destination, which is accessible to our own employees, community partners and fans, will evolve as we advance our efforts. Our intention is to make sure every person sees themselves or their life experiences represented in a meaningful way." Newton sat down to discuss the launch of the site and Disney's ongoing inclusion work.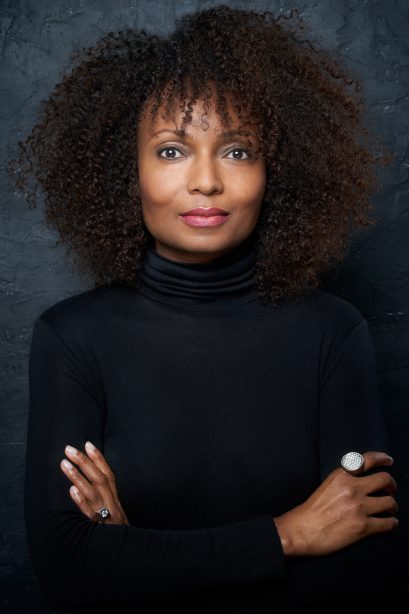 Why was it important to launch a site dedicated to inclusion?
Latondra Newton (LN): We created the Reimagine Tomorrow platform with the same care and creativity we invest in other business priorities, with original and existing content from our global library. The platform leverages the storytelling superpowers of our brands and illustrates the many ways we're building authentic representation in our workforce and our content. And the Vision section of the site includes details about the current representation in our workforce and content as well as our aspirations for greater inclusion overall.
Through phenomenal business growth and concerted efforts to reflect the world we live in, we are a different company than we were just a short decade ago. The Reimagine Tomorrow destination celebrates that progress. Though we have more to do to reach our aspirations, there's room for hope and positivity in this work. This site is a place for anyone who believes that truth-telling and optimism can coexist.
What do you hope to accomplish with the Reimagine Tomorrow site?
LN: Back when we began working on this in 2019, we felt a deep sense of responsibility to use what we do best—our storytelling—to make a positive contribution in the world while making our company stronger and more relevant to our audiences. We're adding our voice to those of our community partners, creators, innovators, and fans around the world who are sincerely committed to diversity, equity, and inclusion.
One thing I'm particularly proud of is how diverse the creative, production, and technology teams that developed the site are. It is a great example of how we can operate with inclusion as a matter of course in every part of our business. We leveraged diverse suppliers throughout the process and our internal team is one of the most diverse I've worked with in my career.
What do you consider some of Disney's storytelling successes in the diversity, equity and inclusion space?
LN: Disney has a long history of inclusive storytelling across its brands. This isn't a new effort for us and our teams have developed compelling, inclusive stories for many years, including projects like Pose and Reservation Dogs on FX; ESPN's Deportes, 30 for 30, and The Undefeated; Doc McStuffins and Elena of Avalor on Disney Channel; Grey's Anatomy, Modern Family, and black-ish on ABC; Good Trouble on Freeform; Studios content including Marvel Studios' Black Panther and Shang-Chi and The Legend of The Ten Rings, Pixar Animation Studios' Coco and Soul, and Walt Disney Animation Studios' Moana and the upcoming Encanto; and experiences in our parks, including the new Princess and the Frog-themed attraction that's being created at Disneyland and Walt Disney World, and a new exhibit at EPCOT called "The Soul of Jazz: An American Adventure." There are many other examples in our history and on our lists of upcoming projects.
How is Disney addressing areas where representation or inclusion needs to improve?
LN: In 2020, our CEO Bob Chapek shared with employees the six pillars of our diversity, equity, and inclusion strategy. Those pillars—accountability, transparency, representation, culture, content, and community—are the framework from which we are addressing our areas of opportunity to improve. Accountability and transparency reflect our commitment to how we're approaching the work. You'll see our aspirations for representation among our people, culture, content, and community in the Intentions section of the Reimagine Tomorrow site.
Every business leader across the company is accountable for identifying and prioritizing efforts that will help us drive progress. In fact, a portion of their compensation is based on progress.
And our Stories Matter advisory council is composed of leading organizations who advocate for the communities they represent and are at the forefront of driving narrative change in media and entertainment. They support our efforts to increase cultural competency on our teams by providing ongoing guidance and thought leadership.
Can you give a couple of examples of what Disney is doing to develop talent that reflects the diversity of the global audience?
LN: Of course. Our Black Employee Experience initiative focuses on the retention and development of Black employees to help ensure increasing representation in senior positions and increasing our pipeline of talent through an expanded relationship with HBCUs. We are also working to increase creative talent behind and in front of the camera with programs like the Disney Launchpad: Shorts Incubator, which launched in 2019 and serves as an entry point for emerging filmmakers from underrepresented backgrounds, as well as the Executive Incubator Program at Disney General Entertainment, a two-year rotational program that exposes participants to all aspects of network business with the goal of job placement within the company at the end of the program.
What's next for the Reimagine Tomorrow endeavor and site?
LN: What you see at the Reimagine Tomorrow site today is just the beginning, and we are already working with employees and key leaders across the company to identify content to share on the site and new ways to leverage storytelling in this work.
Part of what our team is focused on next is achieving the global aspirations we have for the site. Diversity, equity, and inclusion mean something different in every region of the world. Our teams deal with this level of complexity in our businesses every day, and we are working to bring our Reimagine Tomorrow endeavor to life everywhere that Disney operates in ways that matter to the people and communities in those regions.
I can't tell you how heartened I've been by the incredible engagement of our employees as we've brought this platform to life. The work is personal to them, and that's reflected in the level of honesty and vulnerability you see reflected in their stories. As the site evolves, we'll hear more from our people who work hard every day to make us a better company—for our employees and for our guests and fans around the world.
Why do you give a tribute to your mother in your video on the site?
LN: Friends and colleagues encouraged me to talk about the impact my mother has had on my life and this work. I love the notion that a woman born in 1935 from very humble means, years after she's left us, can play a small but important role in impacting a global company.