Ten years ago this month, Disney Junior set sail with a "Yo ho, let's go!," and the February 14, 2011 debut of the animated series Jake and the Never Land Pirates, signaling the launch of Disney's premier brand for the youngest of viewers and their families. Initially a programming block on Disney Channel, the 24-hour broadcast channel followed just a year later and ushered in one of the most beloved preschool television properties of all time, Doc McStuffins. By the end of its first year, Disney Junior was the top-ranked preschool-dedicated TV network, and it has held this title every year since.
Over the course of its first incredible decade, Disney Junior's popular animated series have highlighted for young viewers the importance of friendship, collaboration and caring for one's community; celebrated rich, diverse cultures from around the globe; and sparked kids' curiosity about science and the world around them through a broad lineup that has included Elena of Avalor, Miles from Tomorrowland and Mira, Royal Detective, to name just a few. Disney Junior's inclusive characters and powerful storytelling have earned accolades that extend well beyond the animation industry. In addition to numerous Emmy and Annie Awards, Disney Junior content has garnered multiple Humanitas and NAACP Image Awards, and the groundbreaking Doc McStuffins earned the prestigious Peabody Award for excellence in children's programming. Additionally, every year since 2014, Disney Junior series have won in either the Animation or Children's category of the NAMIC Vision Awards, which recognize original programming that reflects the lives, spirit and contributions of people of color, and represents the ethnic and cultural diversity of the viewing audience.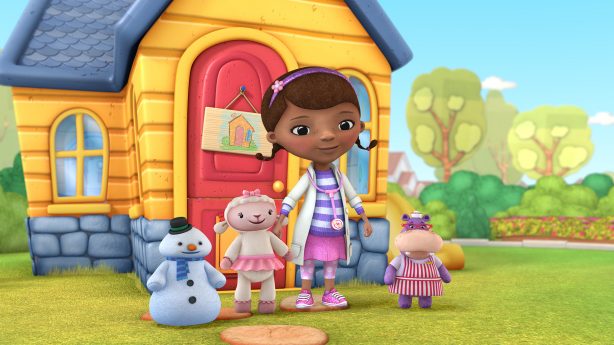 "Disney Junior has always been about embracing emotional, character-driven storytelling featuring age-appropriate lessons for preschoolers, combined with a touch of Disney magic that the whole family can enjoy together. We are proud of the diverse series and characters that we have built over the last 10 years, including the groundbreaking Doc McStuffins, introducing Disney's first Latina princess with Elena of Avalor and first little girl princess with Sofia the First, and multiple series and specials highlighting Disney's No. 1 star, Mickey Mouse," says Joe D'Ambrosia, senior vice president, Original Programming, and general manager, Disney Junior. "None of this would have been possible without the most imaginative and hardworking team of executives and creative talent in the animation community. I am inspired by their work over the last 10 years and excited for what lies ahead."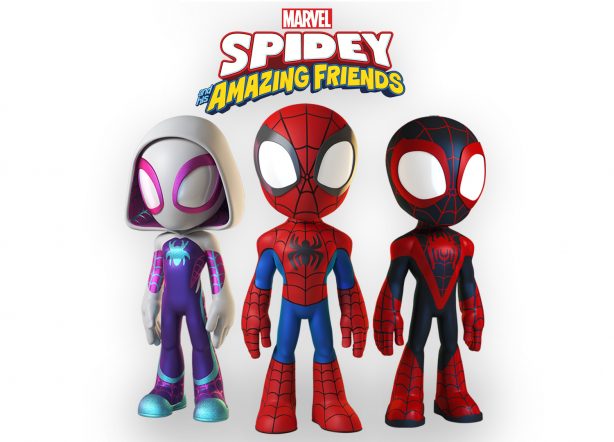 This year, Disney Junior will debut Marvel's first-ever full-length preschool series Marvel's Spidey and his Amazing Friends. The new series tells the story of Peter Parker, Miles Morales and Gwen Stacy, who together form Team Spidey and embark on heroic adventures to protect their community. Preschoolers and their families can also look forward to a new iteration of the mouse who started it all in Mickey Mouse Funhouse, a whimsical animated series centered on Disney's No. 1 star and his pals. The new series introduces Funny, an enchanted talking playhouse who leads the Sensational Six on imaginative adventures in exciting locales.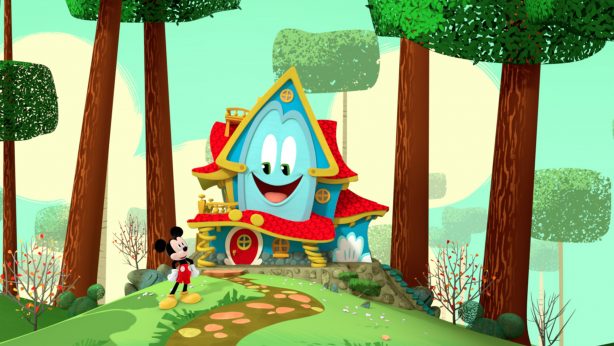 For Disney Junior's young audience, its stories are often a first connection to the worlds of Disney and its beloved characters, and these two new series continue that tradition. Mickey Mouse and his friends have been an integral part of Disney Junior since its 2011 beginning, starting with the Emmy Award-nominated Mickey Mouse Clubhouse and then Mickey and the Roadster Racers and Mickey Mouse Mixed-Up Adventures, and soon continuing with the new series debuting this year. Classic Disney princesses, including Cinderella, Jasmine, Snow White, Mulan and Tiana, made guest appearances on Sofia the First; and The Lion Guardcontinued the epic storytelling of Disney's The Lion King, following the adventures of Kion, the second-born cub of Simba and Nala, and his diverse group of friends as they unite to protect the Pride Lands. And parents who grew up watching Muppet Babies now have the opportunity to share with their children new playroom antics of a young Kermit the Frog, Piggy, Fozzie Bear, Gonzo, Animal and Summer Penguin, a brand-new Muppet Baby introduced in this reimagining of the classic animated series.
The strong connection kids 2–7 and their parents have with Disney Junior's characters and stories has led to brand extensions across other Disney businesses, including Disney Parks, Experiences and Products with Disney Junior characters at the theme parks and full scale product and toy lines based on its hit series, as well as multiple storybooks and other products from Disney Publishing Worldwide, and soundtracks and DVD releases from Walt Disney Records and The Walt Disney Studios, respectively. Additionally, Disney Junior content now can be found on a variety of digital platforms, including YouTube, where the brand has nearly 9 million subscribers, as well as DisneyNOW and Disney+, where many of its series—including newer favorites such as Vampirina, Puppy Dog Pals and T.O.T.S.—are currently available. As Disney Junior embarks upon its next decade, the brand will remain committed to being where the magic begins as it continues to bring beloved characters and stories, both classic and contemporary, to its young audience in exciting new ways.