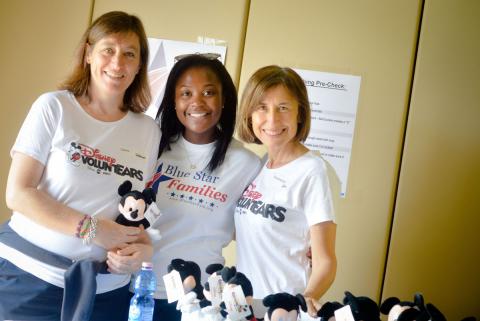 Last Friday, U.S. military children and their parents at the U.S. Army Garrison in Vicenza, Italy, attended a very special Blue Star Families Books on Bases event. The afternoon featured reading time with First Lady Michelle Obama and daughters Sasha and Malia, as well as some Disney magic.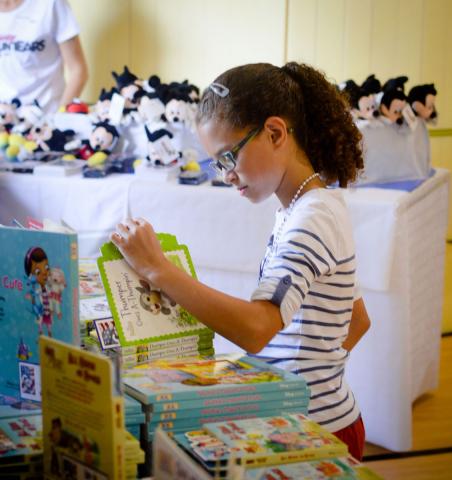 Disney VoluntEARS were on hand to help make the afternoon memorable for the families, and Mickey Mouse also made a special appearance and joined the read-along. All attendees departed with Blue Star Families tote bags full of books from Disney Publishing Worldwide and Disney plush toys.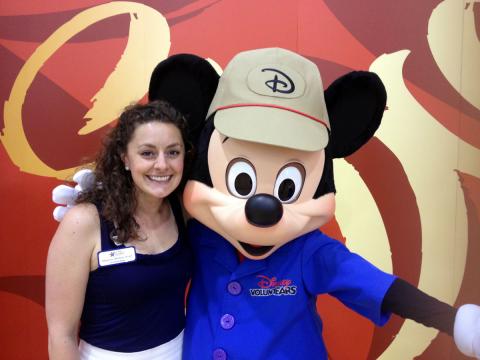 With support from The Walt Disney Company, Blue Star Families, the nation's largest and fastest-growing chapter-based military family engagement organization, hosts national and international Books on Bases events as part of an initiative to promote reading among military children and their families. Disney Publishing Worldwide has donated more than 70,000 books to Blue Star Families through First Book, reaching more than 35 bases at home and overseas. Disney's work with Blue Star Families is part of the Company's longtime tradition of supporting the U.S. Armed Forces. Disney continues this proud legacy through the successful Heroes Work Here initiative, which is aimed at hiring, training and supporting military veterans and families. Disney has also hosted Veterans Institute workshops in Florida, Texas and Michigan, helping hundreds of companies across the country build effective veteran-hiring programs of their own.