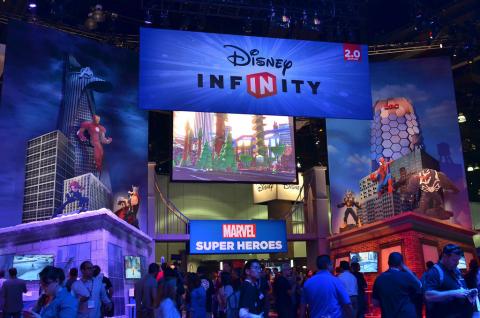 At this year's Electronic Entertainment Expo (E3)—the world's premier trade show for computer and video game products—Disney Interactive gave fans an in-depth look at their upcoming game slate, including Disney Infinity: Marvel Super Heroes (2.0 Edition) andDisney Fantasia: Music Evolved.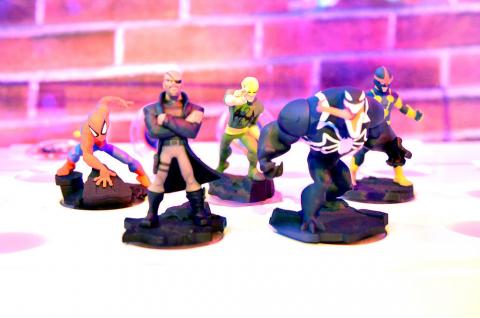 Excitement has been building for the Disney Infinity sequel since we announced that Marvel characters would be joining the platform in April. At E3, Disney Interactive also announced that a Spider-Man Play Set would be available at launch, featuring playable characters such as Spider-Man, Nick Fury, Iron Fist, Nova and Venom with additional appearances by White Tiger, Black Cat and Luke Cage. Fans also got to demo the 2.0 build for the first time, experiencing new gameplay features like more specialized character controls and skill-tree leveling.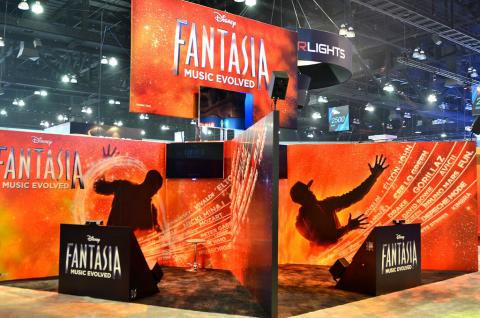 Attendees were also excited to experience the newly announced realms of Disney Fantasia: Music Evolved, which will hit stores on October 21, 2014. Featuring brand-new musical tracks that include artists such as Rihanna, The Police, and Tchaikovsky, Disney Fantasia: Music Evolved presents more than 30 new tracks where players can combine music and magic to transform interactive landscapes in new and exciting ways!
In addition to these two console titles, there was also buzz about a number of games from Disney Interactive's upcoming slate of licensed products, including Star Wars: Battlefront 3,Grim Fandango, Kingdom Hearts HD 2.5 ReMIX, Cars: Fast as Lightning and Spider-Man: Unlimited.