This past weekend, 22 of the most talented Toy Box Artists from around the world convened in Salt Lake City, Utah—home of Disney Interactive's Avalanche Software—for the first annual Disney Infinity Toy Box Summit. Participants joined Disney Infinity Vice President John Blackburn and executive producer John Vignocchi for a deep dive into all of the new features coming to the Disney Infinity (2.0 Edition) Toy Box and a special 15-hour hackathon within the Toy Box to experience the fully built game mode and new functionality.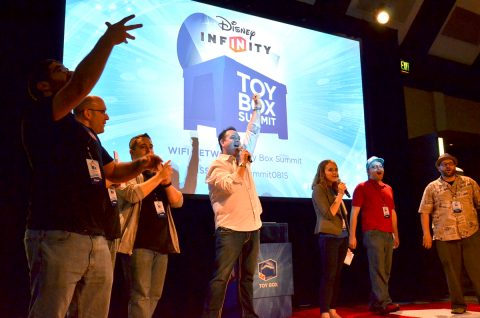 On Sunday, participants showcased their creations to the Avalanche Software team and the world watching at home on the Twitch livestream during the Toy Box Summit Showcase. After calling upon the community to vote for their favorite Toy Boxes on Twitter, Vignocchi and Blackburn surprised the guests with PlayStation 4 game systems and Disney Infinity: Marvel Super Heroes Starter Packs and announced the winning artist will be immortalized inDisney Infinity as a Townsperson.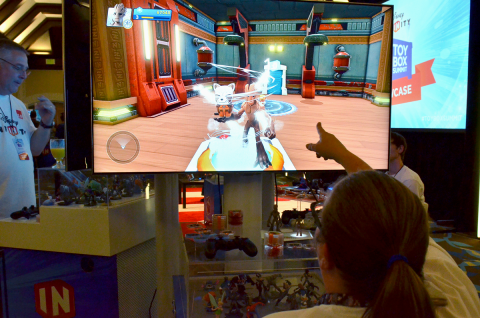 Since the game's August 2013 launch, Disney Infinity's community of players has created hundreds of thousands of Toy Boxes, driving nearly 13 million Toy Box downloads. Each week, users are tasked to create a themed Toy Box. The "Disney Infinity Toy Box TV: The Official Weekly Web Show" then showcases the top five Toy Boxes for players to download. These competitions have helped the Disney Infinity team identify the top Toy Box Artists who were invited to participate in this year's Summit.