Every year, Walt Disney Imagineering's Imaginations Design Competition seeks out and nurtures the next generation of diverse Imagineers—the dreamers and doers who combine storytelling with the latest technologies to create immersive experiences for all Disney theme parks, resorts, attraction and cruise ships worldwide. The competition was started in 1991, by Disney Legend and Imagineering executive, the late Marty Sklar, with hundreds of students from universities across the United States participating over the last 27 years.
Many of the participants have gone on to internships at Walt Disney Imagineering, and some have even become full-time Imagineers. The program's continued success inspired a separate version, Disney ImagiNations Hong Kong Design Competition, which launched in 2011 under the sponsorship of Hong Kong Disneyland. This year's competition was open to students from 18 colleges and universities across Hong Kong, who took on the challenge of designing a Disney-inspired entertainment or recreational experience for a city—anywhere around the world—that may be far from a Disney park or vacation destination. The winning team for 2018 hails from Chinese University Hong Kong. Their project, Daydreamers, conceptualized a massive mobile robot that would escort guests to different destinations around the world, and was singled out for its imaginative concept and elements of surprise. In addition to six to eight weeks of hands-on work experience at Hong Kong Disneyland, the winners received a trip to Walt Disney Imagineering headquarters in Glendale, California, where they joined their U.S. counterparts to go behind-the-scenes, and to meet and network with Imagineers.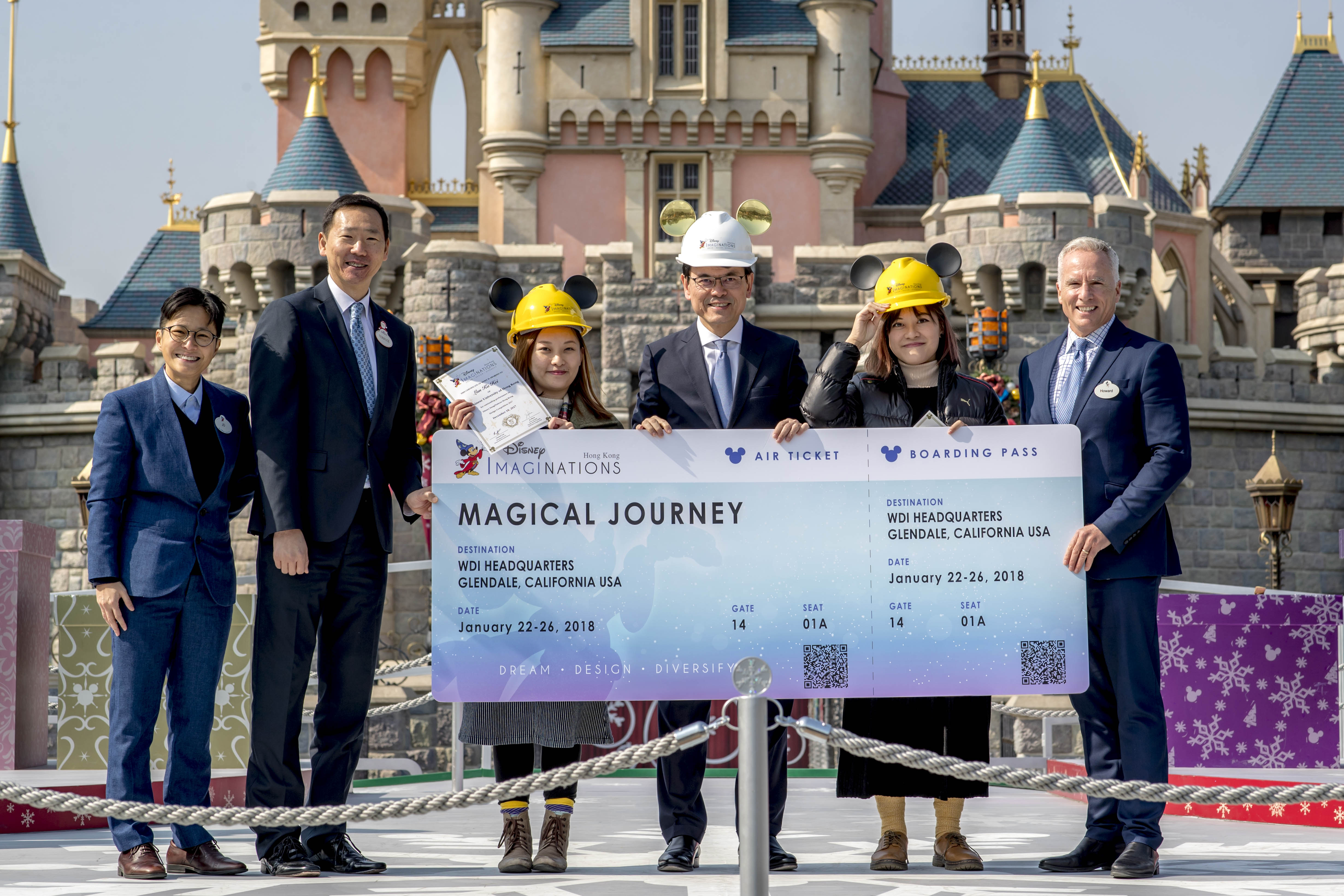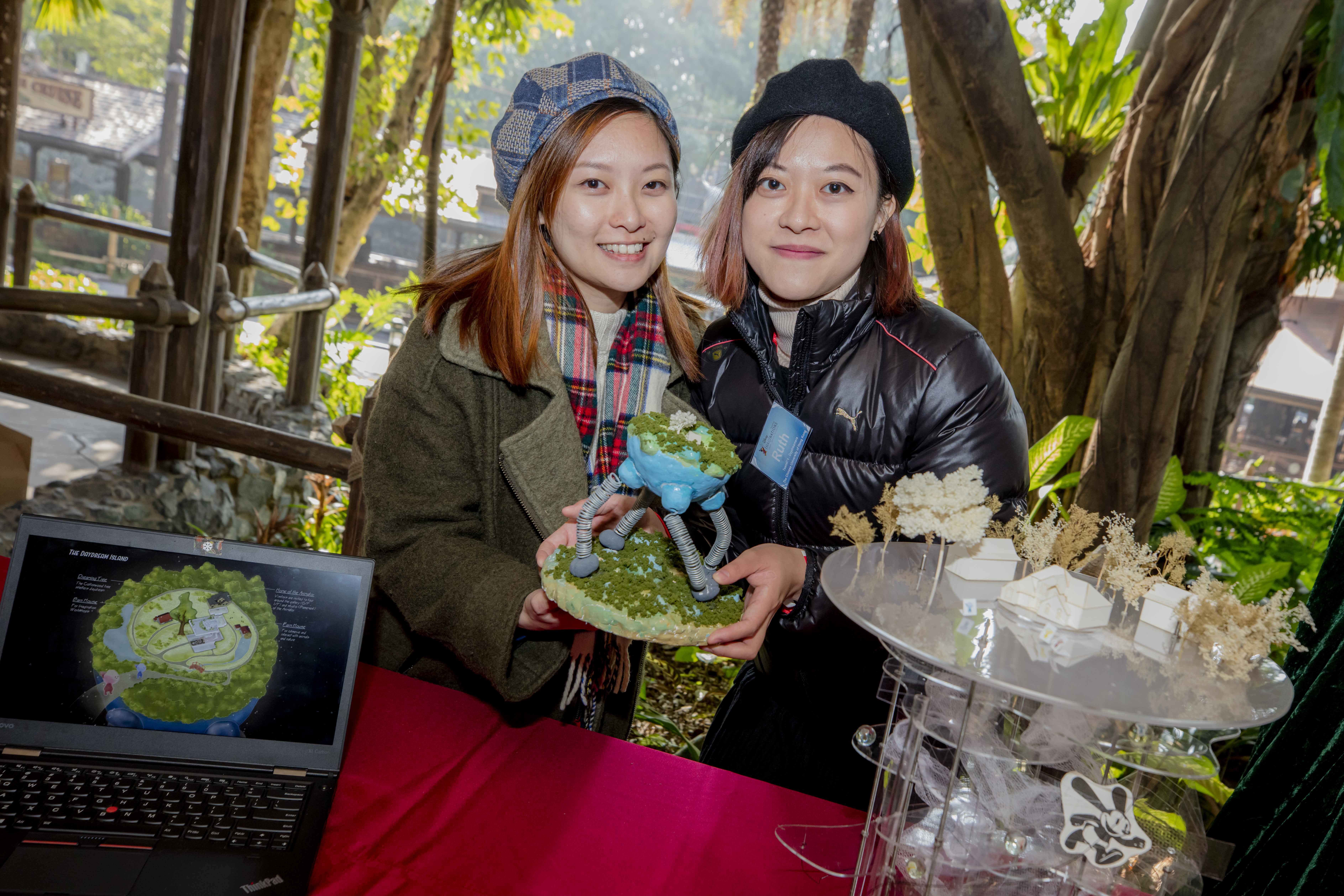 Teams participating in the U.S.-based Imaginations Design Competition were challenged to select an actual abandoned "ghost town" from anywhere in the world and revitalize it, taking into account the historic value of the site, as well as the traditions and communities of the original and surrounding areas. Projects were judged on a variety of criteria, including mastery of skills and talents, guest experience and diversity and market perspective; and the judges also looked for teams' ability to recognize the cultural nuances of their selected locations and their evaluation of their projects' impact on their communities.
Out of more than 270 teams who submitted projects, six finalist teams were selected to present to Imagineering executives and compete for awards. A team from Savannah College of Art and Design took top honors for Caguaya, an exploration center that incorporates state-of-the-art tunnels, augmented-reality technology and a fully submersible performance space, all built around the sunken ruins of the 17th century city of Port Royal.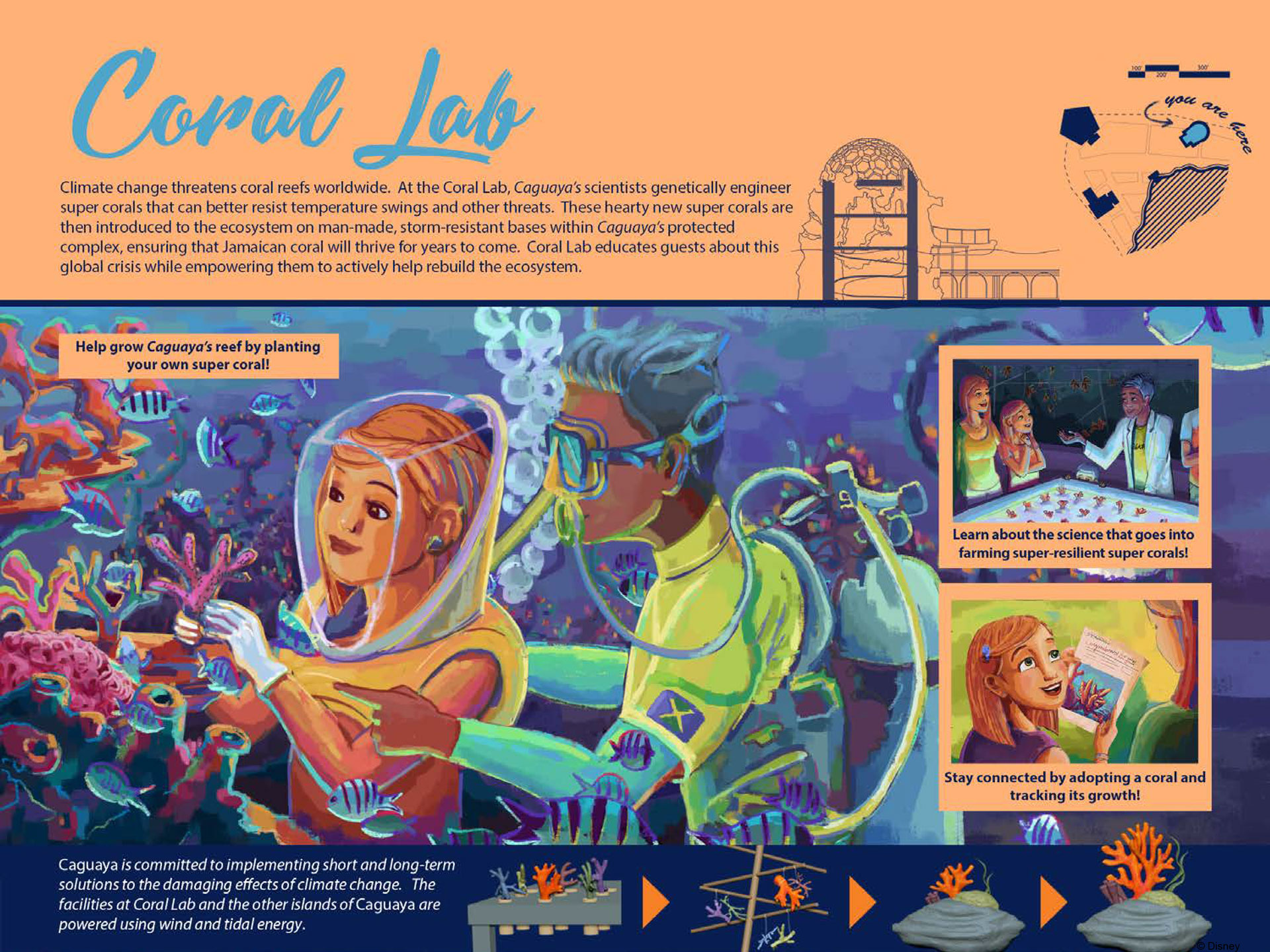 The second-place team, also from Savanah College of Art and Design, presented Spaceport Hashima. The design calls for the renovation of existing buildings from a former Japanese ghost town, to create a thriving interplanetary terminal surrounded by a world-class luxury destination resort complete with museums, world-renowned restaurants and lively nightlife, in addition to research and development facilities.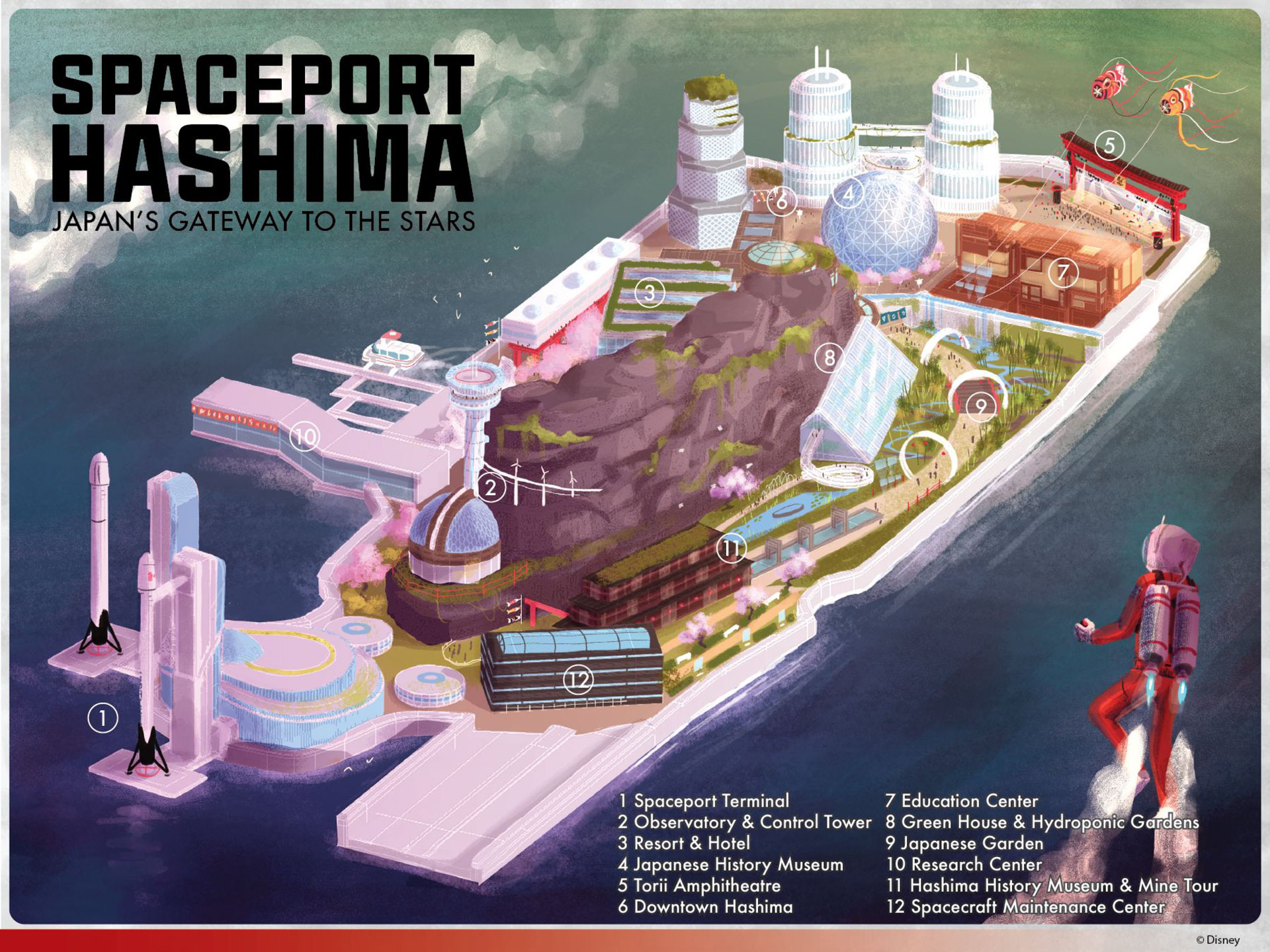 Oniba has been imagined as an elaborate vacation spot that is popular for its hot springs and its beautiful natural surroundings. Guests in the park can create a personalized companion and guide, Mabu, that accompanies them through a variety of activities and experiences. The design, from a team of Otis College of Art and Design students, placed third in this year's competition.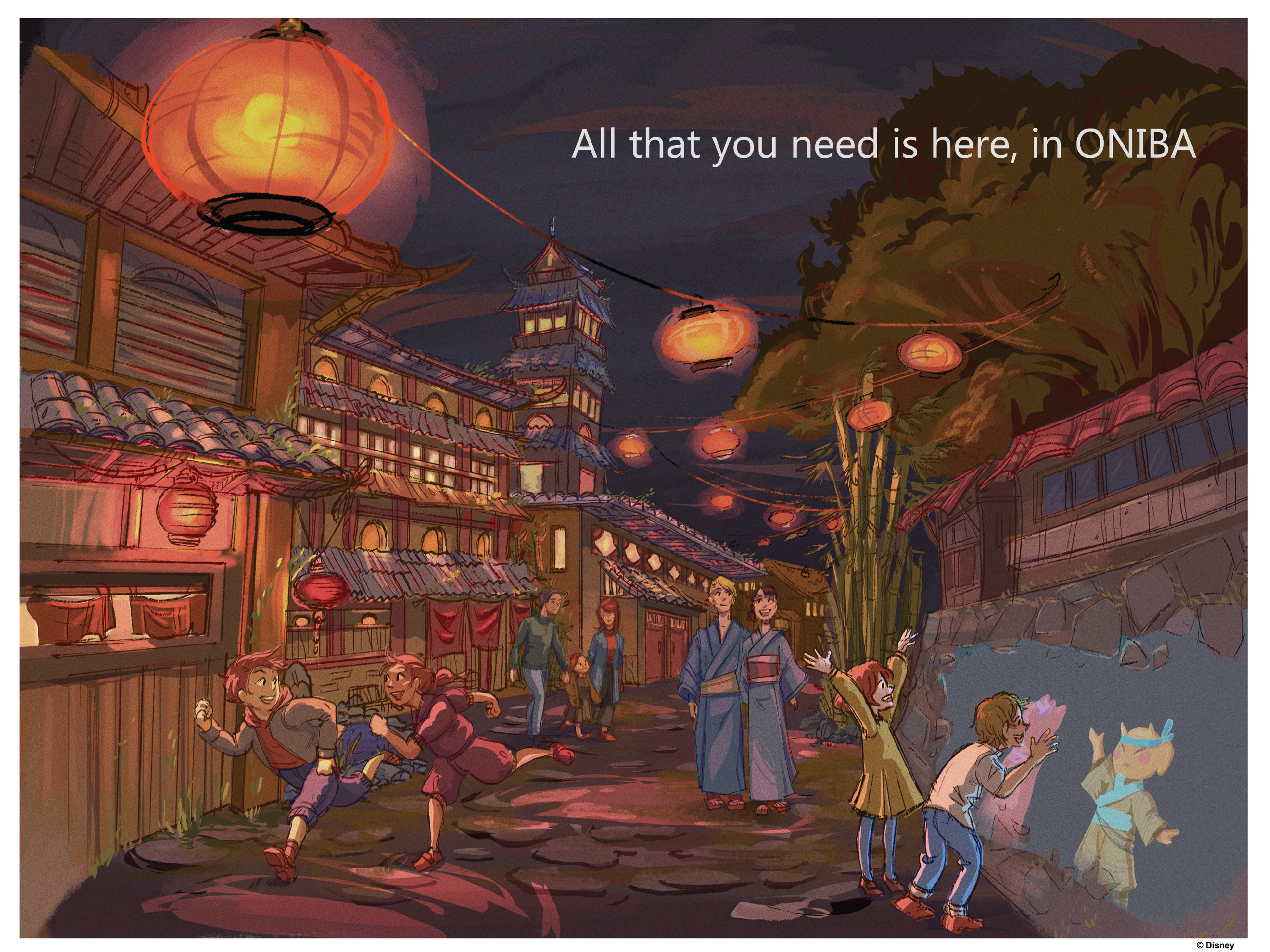 To learn more about this year's projects and the design competition, visit DisneyImaginations.com.
Note: The projects and concepts presented are not necessarily intended to be built by Disney – they are a way for the entrants to demonstrate their skills and creative abilities.