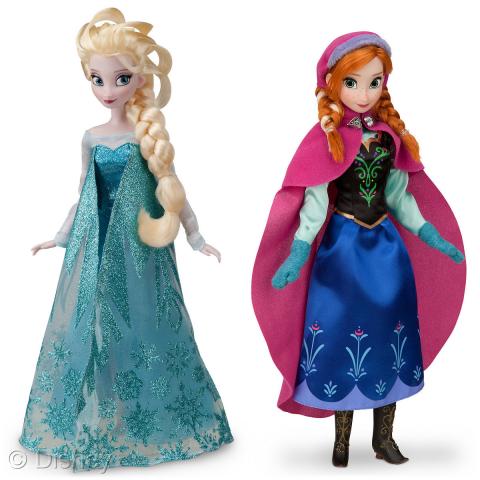 As fans are belting out "Let It Go" and other hit songs during the special Frozen sing-along engagement in theaters across the country, Anna and Elsa are bringing their frosty adventures to store shelves in retailers nationwide!
The exciting flurry of Frozen has spread throughout our campus at Disney Consumer Products (DCP), and our team is thrilled that our themed toys, books, apparel and apps continue to earn bestseller praises. From Anna and Elsa dolls that light up their sisterly bond and play a melody when they join hands to a singing and talking Olaf, the collection of coolproducts embrace and bring to life the animated comedy adventure's unique personalities, story and music.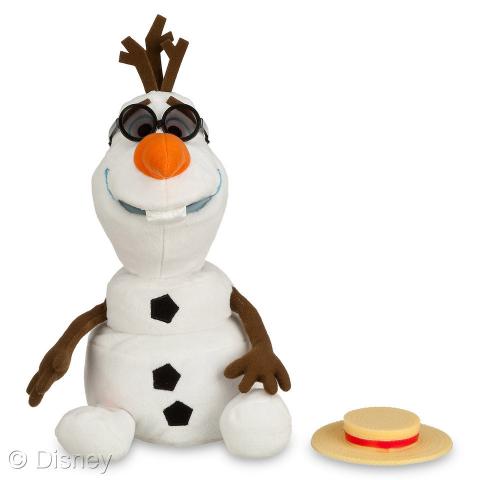 Frozen themed products are exceeding expectations at Disney Store North America, and the film's collection was the No. 1 property for the retailer for six-consecutive weeks. And during the recent holiday season, Frozen accounted for half of the weekly top 25 selling items for Disney Store and was the No. 1 property in the girls toys, role play, sleepwear, girls fashion and plush categories.
On a warmer note, the summer-loving Olaf has proven to be a breakout character off the screen and in stores. Sales of the snowman plush doubled at mass retailers weeks before Christmas. Mattel Sparkle Fashion Dolls, Mattel Musical Magic Dolls, plush, role-play dresses and several other Frozen toys have also contributed to the collections' retail success. "Frozen toys are some of the hottest toys at retail right now," Jim Silver, editor,Time to Play Magazine, says. We couldn't agree more!
Smaller screens played an important part in our Frozen publishing strategy. Fans around the globe continue to positively receive the Frozen Storybook Deluxe, and the app ranks No. 1 in the Kids Paid iPad Apps category in 62 countries. Along with that commendation, Frozen Storybook Deluxe is the No. 1 Entertainment Paid iPad app in 73 countries. Flipping the page, Frozen books have struck an impressive chord with consumers and Frozen, the junior novel by licensee Random House, was on The New York Times children's bestsellers list for five-consecutive weeks following the release of the feature film.
A big brrr-avo is in order for the film's theatrical and retail success thus far! At DCP, we look forward to extending the affection of each character through our product design, which allows consumers and fans alike to enjoy the Frozen experience at home and on the go.