On Veterans Day, we take time to honor and thank those who serve our country while recognizing their talents extend far beyond the frontlines.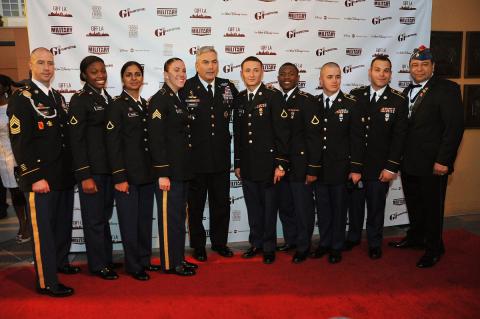 Earlier this month, the artistic abilities of military veterans were on display as The Walt Disney Company, Disney/ABC Television Group and Disney's Heroes Work Here hosted the GI Film Festival at The Walt Disney Studios in Burbank, California. Taking place for the second year in a row in Los Angeles, the festival on November 1–2 celebrated the filmmaking achievements of veterans while providing resources and guidance for those transitioning from military service into the entertainment industry.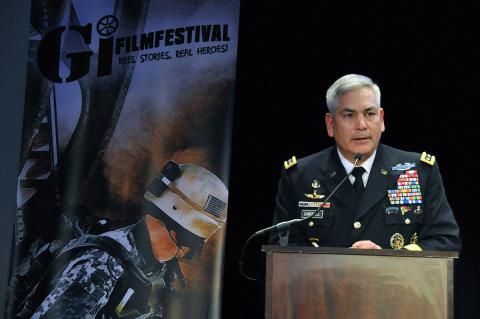 Known as "Sundance for the Troops," the GI Film Festival works to preserve the stories and experiences of veterans through the lens of film and TV. Vice Chief of Staff of the United States Army General John F. Campbell served as a keynote presenter, and the festival offered screenings spanning World War I to Iraq and Afghanistan, filmmaker workshops, awards presentations and red carpet events. But it was about much more than showcasing the talents of veterans.
The brave men and women in the military have the skills, dedication and loyalty that it takes to serve our country, and these attributes are undeniable strengths when veterans return home. Initiatives like Disney's Heroes Work Here and the multi-studio Got Your 6 campaign aim to help these veterans transition to new roles at home, and these efforts truly come together at events like the GI Film Festival. The festival provided a veteran employment panel hosted by top industry experts, and military veterans who work in the industry, such as Silver Star recipient James McEachin of Perry Mason and Scott Elrod of Argo, were in attendance.
Since March 2012, Heroes Work Here has hired more than 2,600 veterans. This Thursday, Heroes Work Here will host Veterans Institute in Orlando, Florida, a daylong complimentary workshop designed to help companies build and implement their own veteran-focused hiring programs.