The holidays are my favorite time of year, and so I'm especially exited to share that this holiday season we've teamed up with Harrods for a very special celebration in London.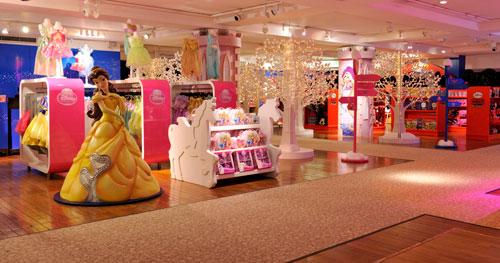 The celebration began with the opening of "Disney at Harrods," a 7,000 square-foot pop-up boutique featuring a variety of Disney products at Harrods' Knightsbridge store. The boutique features a Cinderella Glass Slipper Salon, a Disney Princess dress-up area and merchandise displays. A new interactive area also encourages families to enjoy Disney-themed activities such as storytelling sessions. The location is home to limited edition items that range from collectibles to unique dress-up pieces, including glitter-embellished replica glass slippers.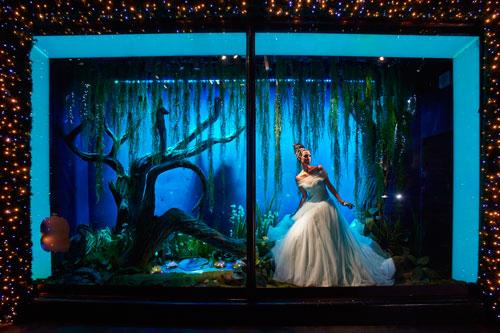 The opening of the boutique was followed by the unveiling of an extravagant set of window displays showcasing 10 stunning dresses created by world-leading designers which include Oscar de la Renta, Versace and Elie Saab – each based on their interpretations of the original Disney Princess dresses. Check out the full photo gallery below for a closer look at these stunning window displays.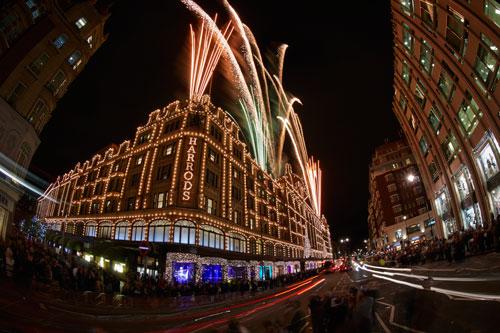 Disney and Harrods continued to celebrate the season this month by treating guests to a spectacle as the 11,000 light bulbs which adorn Harrods' iconic façade were switched on in true Disney style, with Disney Characters and a spectacular fireworks display to light-up London's night sky. In addition, Harrods Christmas parade featured street dancers, giant Harrods teddies, reindeer and, for the first time, very special Disney guests.
Also at Harrods this season is the UK's first-ever "Disney Café by Harrods," offering nutritious food from a special Disney-themed menu. Set in a vibrant environment on the fourth floor, visitors can watch classic Disney stories throughout the day as they eat with their family.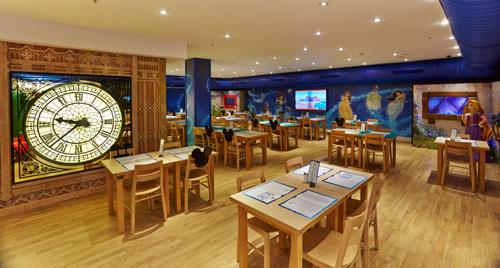 For anyone who has an opportunity to visit, "Disney at Harrods" is open now until January 2013! Check out a gallery of more images below.