As families are getting ready for the new school year, The Walt Disney Company is getting in on the fun with a new "Back to School Drive" program and several new products and services designed to make the transition into the school year fun and easy for students and families.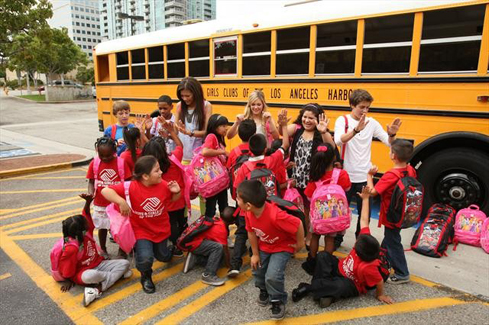 "Back to School Drive"
To help kids get stocked up on school supplies, Radio Disney, Disney Channel, Disney XD, Disney Friends for Change, and Disney Consumer Products are teaming up for a "Back to School Drive," benefitting the Boys & Girls Clubs of America. Throughout the summer, Radio Disney stations have hosted events across the country to invite kids and families to donate school supplies for their local Boys & Girls Club.
Last weekend, Disney Channel and Disney XD stars Zendaya (Shake It Up), Raini Rodriguez (Austin & Ally), Jake Short (A.N.T. Farm), and Olivia Holt (Kickin' It) surprised the Boys & Girls Club of the Los Angeles Harbor to help hand out backpacks filled with notebooks, pencils and other school essentials.
New products featuring Disney characters
Back to school means back to cool when it comes to merchandise from Disney Consumer Products. New and classic Disney characters inspired hundreds of new products including bold clothing styles, school gear, beauty products and healthy foods. Highlights include the Make Your Mark clothing line inspired by Disney Channel's Shake It Up and the DisneyPhineas & Ferb Footwear Collection by etnies.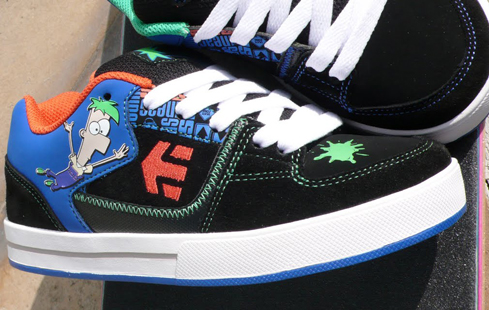 Adding Disney magic to school supplies and lunches
Disney helps parents encourage creativity and promote individuality in their children by showing families how to personalize school supplies. Check out Spoonful.com to see how you can create Monsters, Inc. or Cars -themed zipper pulls or pencil toppers with Toy Story characters or Disney Princesses. These fun activities can usually be completed with supplies found around the house and involve downloading, printing, and coloring a sheet provided online.
Spoonful.com also helps parents find ways to transform traditional lunchboxes into exciting and balanced bento-style meals with recipes inspired by Cinderella, Jack Skellington, and Phineas and Ferb.
In addition, Disney has partnered with Ready Pac Foods on a new line of innovative Disney-themed Cool Cuts® Mini-Meals and Salads, which offer quick, easy and healthy options for lunch.
Options for young children
For families with young children not yet in school, Disney Publishing Worldwide, the world's largest publisher of children's books and magazines, has created a variety of books and apps to reinforce early-reading and pre-math concepts, including Pooh's Birthday Surprise and Toy Story Showtime! .
Parents who want to help their children learn to read at home and inspire children to become confident, life-long readers should check out Disney Adventures in Reading, a curriculum-based, learn-to-read program that uses rich language, supportive illustrations, and engaging stories, featuring characters from Mickey Mouse Clubhouse and Winnie the Pooh.
Disney Publishing Worldwide also launched its first language-learning product, Learn Chinese: Toy Story 3. The app teaches key vocabulary in English and Mandarin for kids ages three to five and is available in more than 25 countries around the world.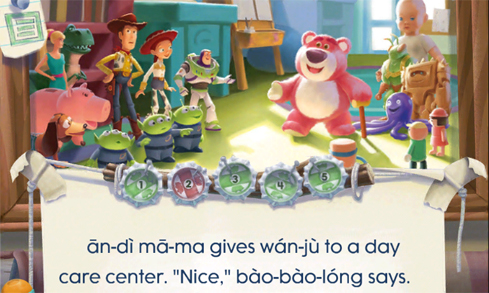 From running backpack drives and designing new school gear to sharing craft ideas and developing reading apps, teams across the company are doing their part to help families find a little Disney magic where they need it. From all of us at Disney, we wish you a happy and successful 2012-2013 school year!