Cinderella. Pinocchio. Dumbo. Just saying the names of these magical movies transports us to fantastic realms where dreams always come true. When I was growing up in South America, I never would have imagined that I'd be standing in front of the men and women who helped bring these movies — the films that shaped my childhood — to life.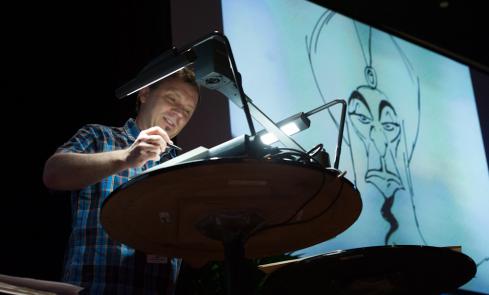 This past weekend, hundreds of Disney fans gathered at Disneyland Resort for Destination D: 75 Years of Animated Features — a two-day event that celebrated Disney's animation legacy — and I was invited to attend. The event took audiences through a journey of Disney animated features, narrated by the people who played a part in making them. It included a number of exclusive presentations on the art of animation — from the "fairest of them all,"Snow White and the Seven Dwarfs, to sneak peeks of Frozen and Wreck-It-Ralph.
The event also allowed the audience to get a glimpse into the creative process of bringing a character from paper sketches to life on screen. Check out this model sheet for the character Pinocchio.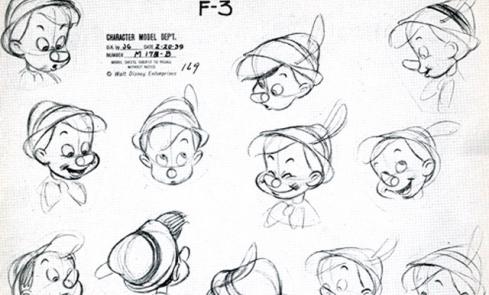 Destination D is one of many events produced by D23: The Official Disney Fan Club. Taking its name from 1923, the year Walt founded his company, D23 celebrates the past, present and future of Disney. And with members in more than 30 countries, D23 is always finding unique ways to let members experience the Disney stories we all love.
Speaking of D23, mark your calendar for August 9-11, 2013. That's when the third D23 Expo arrives at the Anaheim Convention Center. The D23 Expo gives Disney fans around the world the chance to come together and celebrate the things they love about Disney. There's nothing like standing in the middle of the Anaheim Convention Center and immersing yourself in the energy of more than 40,000 Disney fans. Thanks to the company's large scope, many facets of the Disney portfolio – including Pixar, Marvel and ABC – have contributed to the success of the D23 Expo.
These events are possible thanks to the foundation of the Disney legacy – a legacy revered by members of D23 and Disney fans all over the world. To learn more about D23: The Official Disney Fan Club, please visit www.D23.com.
To see more of what fans experienced at Destination D, including performances by Disney Legends Alan Menken and Dick Van Dyke, click below to view the photo gallery.