The Grace Hopper Celebration of Women in Computing, the largest gathering of women and non-binary technologists in the world, recently took place as a hybrid event—both in person and virtually, for the first time since 2019—in Orlando, Florida. As an Emerald sponsor, The Walt Disney Company and its nearly 300 representatives showcased the Company's next-generation technology, immersive experiences, and inclusive culture to the thousands of attendees who stepped into the larger-than-life expo booth or who virtually joined one-on-one sessions with Disney representatives.
Inspirational characters from beloved stories films and series such as Encanto, The Mandalorian, Turning Red, Ms. Marvel, ZOMBIES 3, and more stood nearly 10-feet tall at the Disney booth, while motivational quotes about following your passions, dreams, and ambitions showcased how attendees could also empower the magic.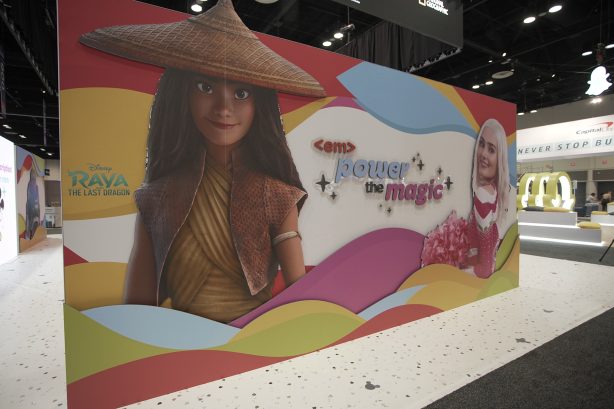 Once inside the booth, attendees connected with Disney representatives from across Company segments, including Disney Parks, Experiences and Products (DPEP); Studio Entertainment; Disney Media & Entertainment Distribution (DMED); Studios, General Entertainment; and ESPN & Sports Content to learn more about what it's like to be a technologist at Disney.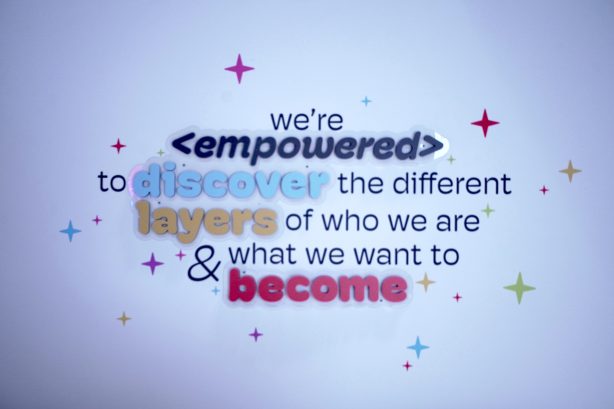 "Grace Hopper has quickly become one of our most important hiring events. It helps us build the female and non-binary engineer population at the company, and time and time again, it has proven to result in excellent talent," said Travis Kessel, Vice President, Talent Acquisition, DMED. "As an Emerald sponsor, we're dedicated to continuing to support the organization, the mission, and the talent it represents."
As representatives interacted and networked in person throughout the week, an additional 100 other Disney representatives held one-on-one sessions and group meet and greets with virtual attendees who joined the conference from all over the world, thanks to this year's hybrid model.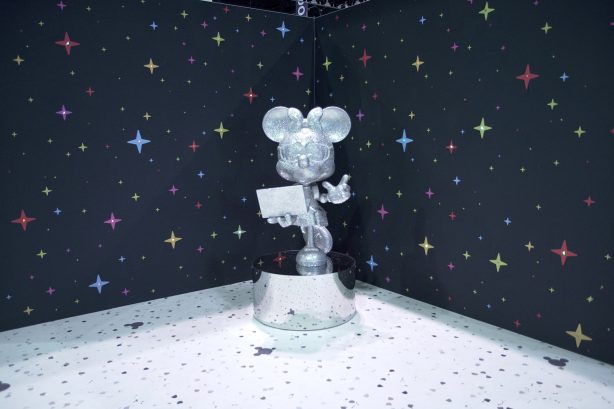 Beyond the Career Expo booth, several technologists represented Disney as speakers, sharing an inside look at the technology behind the magic.
"To be alongside my coworkers talking about design to a room of 400+ individuals in tech felt like a once in a lifetime moment," said Deia Green, Designer I, DMED, and a recent GHC hire, who presented alongside teammates and fellow GHC hires Michelle Phillips, UX researcher, Design, DMED, and Jamie Vanderwall, Designer II, DMED. "I hope the design attendees took away new skills to add to their design tool kits, and for non-design attendees, I hope they also learned something new about the design process that they can then take forward to passion projects or portfolio pieces if they choose to pursue design careers."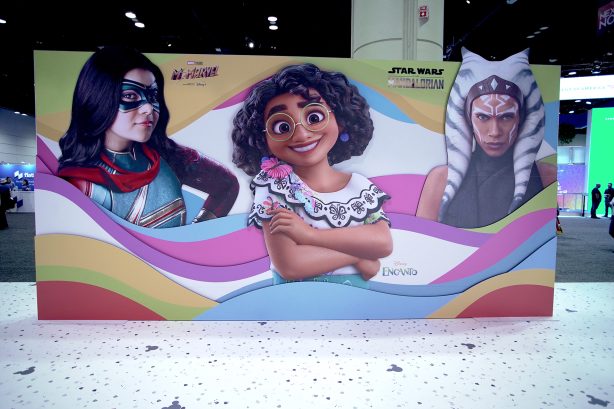 On the second day of the celebration, representatives from across the enterprise shared remarks on the importance of inclusion, community, and representation at the Disney-sponsored LGBTQIA+ reception.
"It's an amazing opportunity to connect with the queer women and non-binary technologists who are joining us in person and online," said Ashley Siegel, Outreach & Engagement Director, Disney Corporate.
In the evening, The Walt Disney Company invited technologists to an exclusive after-hours event at EPCOT at Walt Disney World Resort. During the event, attendees were able to further network with Disney representatives and experience the recently opened Remy's Ratatouille Adventure attraction, as well as enjoy an exclusive viewing of the "Harmonious" fireworks spectacular, all while being able to experience first-hand the technology behind the next-generation wearable MagicBand+.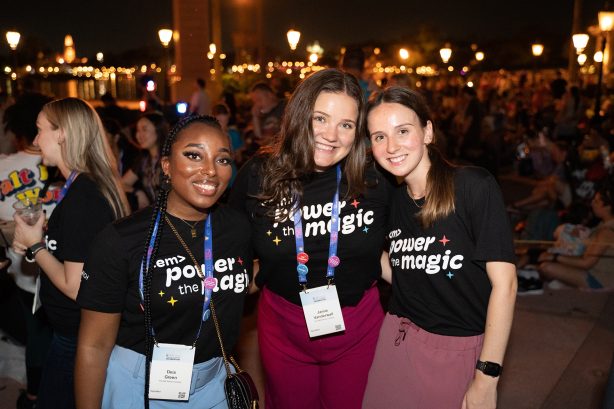 Over the course of the three-day event, thousands of attendees opted-in to join The Walt Disney Company's talent community, where they will be matched to potential career opportunities that further align with their career goals.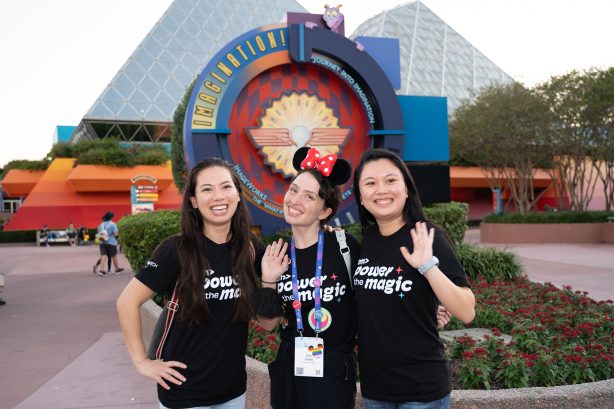 "It's important that we're in attendance at the Grace Hopper Celebration to hire women and non-binary technologists who will bring new generational thinking and innovative ideas into the Walt Disney Company," said Emily Vees, Senior Manager of Campus Recruitment.
To explore technology career opportunities at Disney, visit DisneyTech.com. Follow Disney Careers on Facebook, Twitter, and Instagram, or The Walt Disney Company on LinkedIn, to discover more about Disney's technology and employees, as well as how the Company is aligning technology, content, and platforms to deliver world-class, personalized entertainment experiences to consumers around the world.