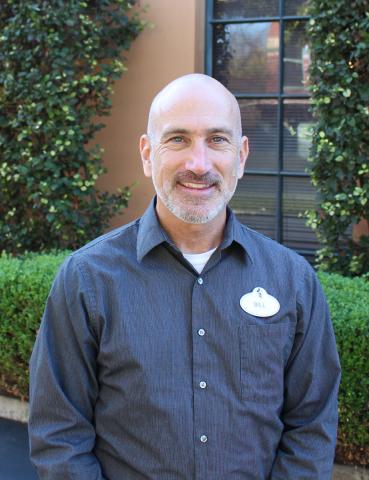 For many new Disney employees, their first day at The Walt Disney Company involves a visit to The Walt Disney Studios lot in Burbank, California, so they can take part in the Disney Beginnings orientation program. Although their Disney stories will take them to diverse parts of the Company, these new employees will always have one thing in common: a warm—and enlightening—welcome to The Walt Disney Company. Bill Hart, one of the Disney Beginnings facilitators, spends an entire day familiarizing new hires with the Disney heritage, organization, brands and culture.
We spoke with Bill about his experience at Disney, working at Disneyland Resort and facilitating these weekly Company orientations.
Name: Bill Hart
First Day at Disney: January 15, 1984
Many newcomers to the Company meet you on their first day, through Disney Beginnings. How did that come about?
My Disney "story" began more than 30 years ago when I started as a performer at Disneyland Resort. For several years I was training our new cast members, and it was during this time when I was offered the opportunity to facilitate the new-hire orientation program on the Studios lot.
You have the unique opportunity of being many employees' first experience with The Walt Disney Company. Describe how you see your role.
As the host for Disney Beginnings, I am there to welcome everyone into the Company. It is my job not only to introduce our new employees to our unique and diverse organization, but also to represent and reflect the Disney brand and inspire them to continue Walt's legacy as they begin their own Disney "story."
What's your favorite part of leading Disney Beginnings?
I love witnessing that "Aha!" moment when a new employee realizes the magnitude of The Walt Disney Company today and then starts to see how it all connects to what was started by our founders, Walt and Roy Disney—the true Disney Beginnings.
What has been your most memorable experience at the Company?
I would have to say it would be any moment when my job has made a positive impact on someone.