The Walt Disney Company earned five Academy Awards last night, with Searchlight Pictures' Nomadland receiving three Oscars®, including Best Motion Picture; and Disney and Pixar's Soul garnering two, including Best Animated Feature. Disney+ received its first Oscar wins since launching in 2019, as home to Disney and Pixar's Soul.
With last night's win, Nomadland caps an impressive awards season that has included top honors at the Golden Globes®, the Producers Guild of America Awards, the BAFTAs and the Independent Spirit Awards. In addition to Best Picture, Nomadland star Frances McDormand—who is also one of the film's producers—was honored as Best Actress in a Leading Role and the film's director, Chloé Zhao, achieved a historic win. Zhao is now the first Chinese woman and second woman ever to win Best Director in the awards' 93-year history.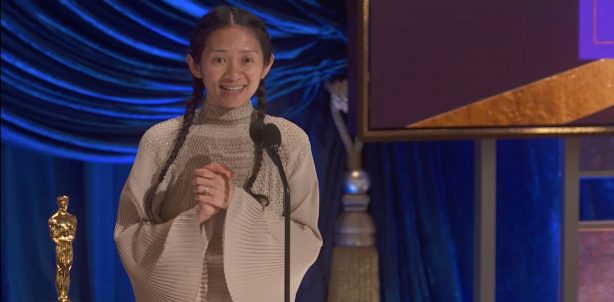 Joining fellow producers Mollye Asher, Dan Janvey, McDormand and Peter Spears to accept the Best Picture Oscar, Zhao thanked all of the "hearts and hands" that came together to make Nomadland, as well as the real-life community of nomads they met along the film's journey. "Thank you for teaching us the power of resilience and hope and for reminding us what true kindness looks like," she said.
Earlier in the broadcast, as she accepted the award for Best Director, Zhao talked about what inspires her to keep going when things are difficult, and she recalled a classic Chinese poem she would read with her father. One phrase that always stood out for Zhao translates to "people at birth are inherently good," and the filmmaker emphasized that's something she still believes to be true. "I have always found goodness in the people I met wherever I went in the world. This," she said, "is for anyone who had the faith and the courage to hold on to the goodness in themselves and to hold on to the goodness in each other, no matter how difficult it is to do that."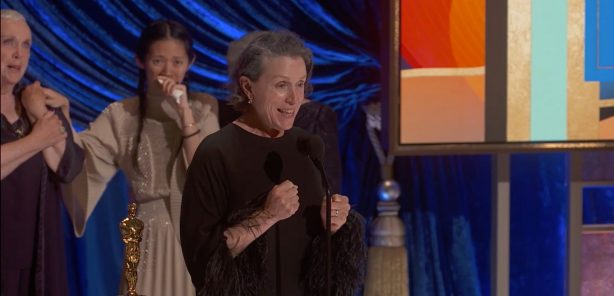 Honored for her performance as Fern, McDormand said, "I have no words. My voice is in my sword. We know the sword is our work. And I like work. Thank you for knowing that, and thanks for this."
With Nomadland, Searchlight Pictures has now received 43 Academy Awards, including five Best Motion Picture winners since 2009: Slumdog Millionaire, 12 Years a Slave, Birdman, The Shape of Water and Nomadland.
Soul marks Pixar's 11th Best Animated Feature Film award, and it's the third Oscar for Soul director and Pixar Chief Creative Officer Pete Docter, who previously won for Up and Inside Out. Since the creation of the award category in 2001, Pixar has won more than half of the Best Animated Feature statuettes.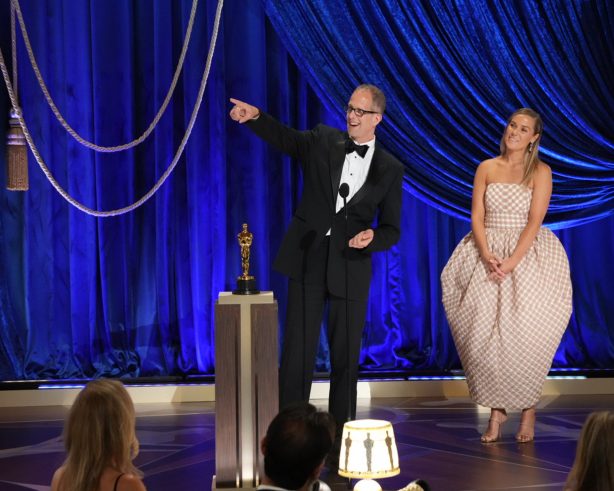 "This film started as a love letter to jazz, but we had no idea how much jazz would teach us about life. We don't get to control what happens but we can, like a jazz musician, turn whatever happens into something of value and something of beauty," said Docter, who accepted the Oscar alongside the film's producer, Dana Murray. Noting that Soul's protagonist, Joe Gardner, is a music teacher, Docter expressed his gratitude to music and art teachers everywhere. "You make the world a better place," Docter said, adding, "My wish for all of us tonight is that we can follow the example of jazz musicians, that wherever we are, whatever we have, we turn it into something beautiful."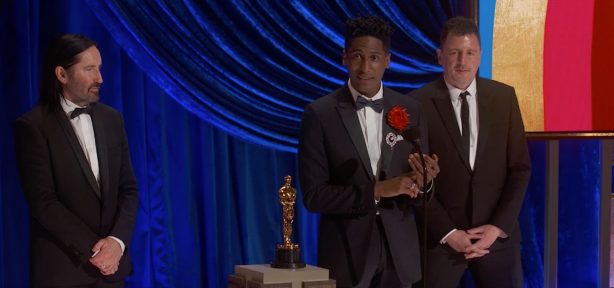 Soul's unforgettable music, by Jon Batiste, Atticus Ross and Trent Reznor, was honored with the Oscar for Best Original Score. This is the second time a Pixar film has been recognized in the category; the studio's first win was Up. "You know what's deep is God gave us 12 notes, it's the same 12 notes Duke Ellington had, Bach had… Nina Simone," Batiste said. "Every contribution with music that comes from the divine into the instruments, into the film, into the minds and hearts and souls of every person who hears it, the stories that happen when you listen to it and watch it and the stories you share, the moments you create, the memories you make. Man, it's just so incredibly special."
The 93rd Oscars, which aired live on ABC, were held at Union Station Los Angeles and the Dolby® Theatre at Hollywood & Highland Center® in Hollywood, and international locations via satellite. A complete list of The Walt Disney Company's Oscar winners follows; to view the full list of winners, visit Oscars.org.
Nomadland (Searchlight Pictures): 3 Academy Awards
Best Motion Picture—Frances McDormand, Peter Spears, Dan Janvey, Mollye Asher, Chloé Zhao
Best Actress in a Leading Role—Frances McDormand
Best Achievement in Directing—Chloé Zhao
Soul (Pixar Animation Studios / Walt Disney Studios Motion Pictures / Disney+ / Disney Music Group): 2 Academy Awards
Best Animated Feature—Pete Docter, Kemp Powers, Dana Murray
Best Original Score—Jon Batiste, Atticus Ross, Trent Reznor