The Walt Disney Company (NYSE: DIS) reported its third quarter earnings on Wednesday, posting revenues of $22.3 billion—a 4% growth from the previous year.
Chief Executive Officer Bob Iger told analysts on the post-earnings call that "in the eight months since I returned, we've undertaken an unprecedented transformation at Disney, and this quarter's earnings reflect some of what we have accomplished."
A few achievements since Iger's return that he highlighted in his comments include:
The company was completely restructured, restoring creativity to the center of the business
Important management changes and efficiency improvements to create a more cost-effective, coordinated, and streamlined approach to operations
Aggressive costs reductions across the enterprise, with the company on track to exceed its initial goal of $5.5 billion dollars in savings
The company has improved its direct-to-consumer (DTC) operating income by roughly $1 billion in just three quarters, as Disney continues to work toward achieving DTC profitability by the end of FY 2024, in a challenging environment
"I'm pleased with how much we have gotten done in such a short period of time, but I also know we have a lot more to do," Iger said. "As I've said before, our progress will not always be linear. But despite near-term headwinds, I'm incredibly confident in Disney's long-term trajectory because of the work we've done, the team we have in place, and because of Disney's core intellectual property foundation."
He asserted that "moving forward, I believe three businesses will drive the greatest growth and value creation over the next five years. They are our film Studios, our Parks business, and Streaming – all of which are inextricably linked to our brands and franchises."
In addition to discussing the company's financial results for the third quarter, Iger offered insight on the company's upcoming opportunities as they relate to Disney's parks business, streaming, ESPN, and more.
Meaningful Streaming Progress and Optimism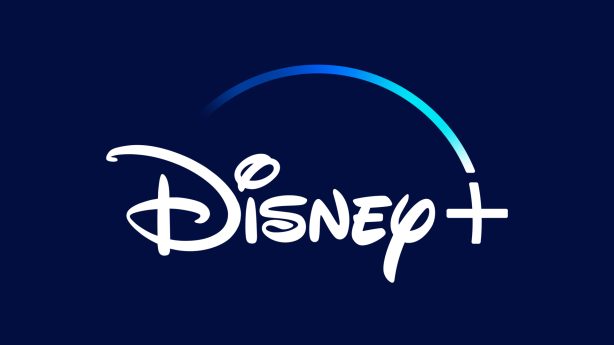 In terms of Disney's direct-to-consumer business, Iger affirmed that since his return "we've reset the whole business around economics designed to deliver significant, sustained profitability."
"We're prioritizing the strength of our brands and franchises, we're rationalizing the volume of content we make, what we spend, and what markets we invest in," he said. "We are deploying the technology necessary to both improve the user experience as well as the economics of this business. We're harnessing windowing opportunities, perfecting our pricing and marketing strategies, maximizing our enormous advertising potential, and we're making extensive Hulu content available to bundle subscribers via Disney+."
Iger pointed out that as he announced last quarter, "We're moving closer toward a more unified one-app experience domestically, to pair high-quality general entertainment with content from our popular brands and franchises for our bundle subscribers. It's a formula for success that we have already proven in international markets with our Star offering on Disney+."
"We see a future where consumers can access even more of the company's streaming content all in one place, resulting in higher user engagement, lower churn, and greater opportunities for advertisers," he said.
Iger also announced that at the end of the third quarter, the company had signed up 3.3 million subscribers to the ad-supported Disney+ option and that since its inception, 40% of new Disney+ subscribers are choosing an ad-supported product. The ad-supported Disney+ offering will become available in Canada and in select markets across Europe beginning November 1. A new ad-free bundled subscription plan featuring Disney+ and Hulu will also be available in the U.S. on September 6.
The company also released details regarding upcoming subscription price changes for Disney+, Hulu and Hulu + Live TV, ESPN+, and The Bundle. Pricing for standalone ad-supported Disney+ and Hulu offerings will remain unchanged.
Opportunities for ESPN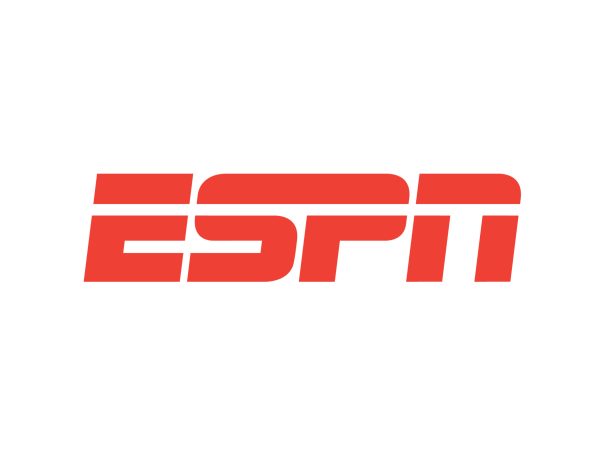 Disney's ambitions in the streaming world will also extend to ESPN.
"Taking our ESPN flagship channels direct to consumer is not a matter of if, but when," Iger said. "And the team is hard at work looking at all components of this decision, including pricing and timing."
On Tuesday, the company also announced that ESPN and PENN Entertainment have entered an exclusive licensing arrangement that expands the ESPN brand into the growing world of sports betting.
"This licensing deal will offer a compelling new experience for sports fans that will enhance consumer engagement," Iger said. "We're excited to offer this to the many fans who have long been asking for it."
He also reiterated that "overall, we're considering potential strategic partnerships for ESPN, looking at distribution, technology, marketing, and content opportunities where we retain control of ESPN."
"We've received notable interest from many different entities, and we look forward to sharing more details at a later date when we are further along in this process," he said.
Continued Strength at Disney Parks and Experiences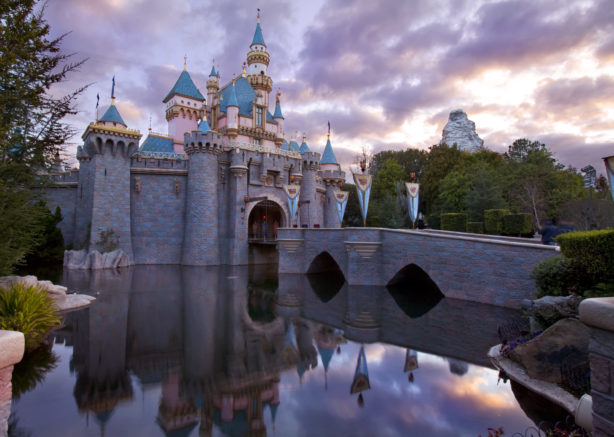 "What sets Disney apart are the numerous ways we're able to reach consumers with the stories and characters they love, including in our Parks and Resorts," Iger said. "We'll be opening new Frozen-themed lands at Hong Kong Disneyland and Walt Disney Studios Park in Paris, as well as a Zootopia-themed land at Shanghai Disney Resort. And later down the road, we will be bringing an Avatar experience to Disneyland, reinforcing the unrivaled worldwide appeal of our brands and franchises."
He added that "our Parks and Experiences segment overall has had an impressive streak."
Iger pointed out that "our Cruise Line in particular showed strong revenue and operating-income growth in the third quarter. Current Q4 booked occupancy for our existing fleet of five ships is at 98%, and we will be expanding our fleet by adding two more ships in fiscal 2025 and another in fiscal 2026, nearly doubling our worldwide capacity."
And, in addition to Disneyland Resort, the company's international parks were a driver of strong segment results for the quarter as well.
"Our Asia Parks have been doing exceptionally well, reinforcing a clear opportunity for continued growth," he said. "Both Shanghai Disney Resort and Hong Kong Disneyland have experienced stronger than expected recoveries from the pandemic, and in Q3 they both grew meaningfully in revenue, operating income, and attendance."
Iger noted that "we saw softer performance at Walt Disney World from the prior year, coming off our highly successful 50th Anniversary celebration."
"However, Walt Disney World is still performing well above pre-COVID levels – 21% higher in revenue and 29% higher in operating income compared to FY2019, adjusting for Starcruiser accelerated depreciation," he added. "And following a number of recent changes we've implemented, we continue to see positive guest experience ratings in our theme parks, including Walt Disney World, and positive indicators for guests looking to book future visits. This includes strong demand for our newly returned Annual Passes."
Iger also said that "we are making numerous investments globally to grow our Parks business over the next five years, and I'm very optimistic about the future of this business over the long-term."
Maximizing our Film Studios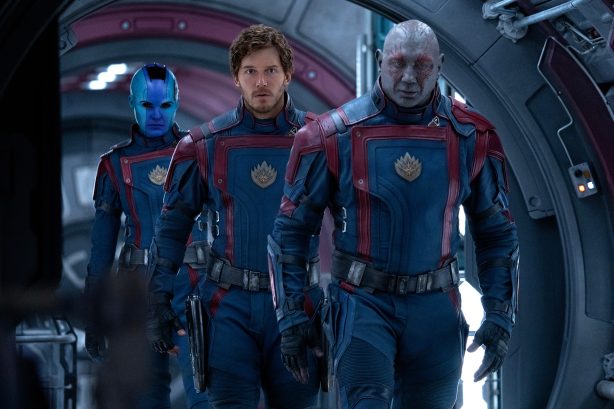 As for Disney's film studios, Iger said that "we are focused on improving the quality of our films, and on better economics – not just reducing the number of titles we release, but also the cost per title. And we're maximizing the full impact of our titles by embracing the multiple distribution windows at our disposal, enabling consumers to access our content in multiple ways."
"By focusing on big franchises and tentpole films, we're able to generate interest in our existing library," he added. "For example, we're seeing tremendous engagement on Disney+ with the previous Guardians of the Galaxy films, the original Avatar, and the first four Indiana Jones movies.
Iger concluded his remarks by saying that "in spite of a challenging environment in the near-term, I'm overwhelmingly bullish about Disney's future for the reasons I shared at the beginning of this call: The work we've done over these past eight months, our core foundation of creative excellence and iconic brands and franchises, and because of the unrivaled talent we have at every level here at Disney."
The information above should be read together with the full Q3 FY23 Disney Earnings Report and earnings call (both available here), which discuss additional information, including additional challenges and risks the Company's businesses face and additional information about Q3 FY23 performance.
Forward-Looking Statements
Certain statements in this communication may constitute "forward-looking statements" within the meaning of the Private Securities Litigation Reform Act of 1995, including statements regarding our business or financial prospects, trends or outlook; earnings expectations and expected drivers; business plans; demand pipeline; financial or performance estimates or expectations (including operating income, operating results, programming and production costs and cash content spend, capital expenditures, profitability and any guidance); future performance and growth; organizational structure and leadership decisions; future subscriber levels; plans for direct-to-consumer profitability; estimates of the financial impact of certain items, accounting treatment, events or circumstances; anticipated demand, timing, availability, pricing, utilization or nature of our offerings (including experiences and business openings, content within our products and services and content releases and distribution channel); business recovery; capital allocation, including dividend payments; impacts of COVID-19; consumer and advertiser sentiment, behavior or demand; expected growth and drivers of performance or growth; cost reductions and source; productivity gains; available efficiencies; strategies and strategic priorities; value of our intellectual property, including franchises; direct-to-consumer expansion and changes to subscription offerings; and other statements that are not historical in nature. Any information that is not historical in nature included in this communication is subject to change. These statements are made on the basis of management's views and assumptions regarding future events and business performance as of the time the statements are made. Management does not undertake any obligation to update these statements.
Actual results may differ materially from those expressed or implied. Such differences may result from actions taken by the Company, including restructuring or strategic initiatives (including capital investments, asset acquisitions or dispositions, new or expanded business lines or cessation of certain operations), our execution of our business plans (including the content we create and IP we invest in, our pricing decisions, our cost structure and our management and other personnel decisions), our ability to quickly execute on cost rationalization while preserving revenue, the discovery of additional information or other business decisions, as well as from developments beyond the Company's control, including:
• the occurrence of subsequent events;
• further deterioration in domestic and global economic conditions or a failure of conditions to improve as anticipated;
• deterioration in or pressures from competitive conditions, including competition to create or acquire content, competition for talent and competition for advertising revenue;
• consumer preferences and acceptance of our content, offerings, pricing model and price increases, and corresponding subscriber additions and churn, and the market for advertising sales on our DTC services and linear networks;
• health concerns and their impact on our businesses and productions;
• international, political or military developments;
• regulatory and legal developments;
• technological developments;
• labor markets and activities, including work stoppages;
• adverse weather conditions or natural disasters; and
• availability of content.
Such developments may further affect entertainment, travel and leisure businesses generally and may, among other things, affect (or further affect, as applicable):
• our operations, business plans or profitability, including direct-to-consumer profitability;
• demand for our products and services;
• the performance of the Company's content;
• our ability to create or obtain desirable content at or under the value we assign the content;
• the advertising market for programming;
• income tax expense; and
• performance of some or all Company businesses either directly or through their impact on those who distribute our products.
Additional factors are set forth in the Company's Annual Report on Form 10-K for the year ended October 1, 2022, including under the captions "Risk Factors," "Management's Discussion and Analysis of Financial Condition and Results of Operations," and "Business," quarterly reports on Form 10-Q, including under the captions "Risk Factors" and "Management's Discussion and Analysis of Financial Condition and Results of Operations," and subsequent filings with the Securities and Exchange Commission.
The terms "Company," "we," and "our" are used above and in this communication to refer collectively to the parent company and the subsidiaries through which our various businesses are actually conducted.