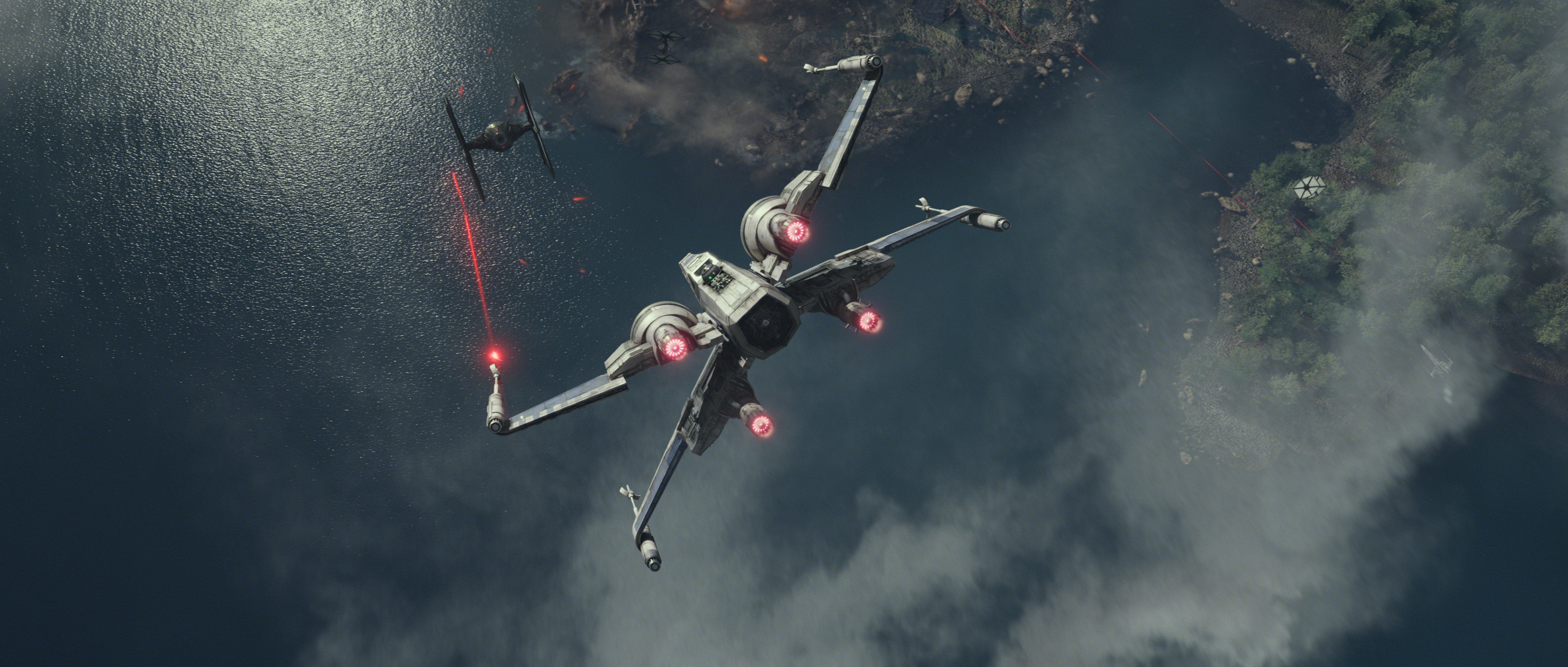 With final numbers now in, Star Wars: The Force Awakens rose above estimates to post an all-time industry-high $248M domestically plus $281M internationally for an all-time record global debut of $529M since opening day-and-date December 16. This excludes any grosses from China, where the film opens January 9, as well as Greece and India, where it opens this week.
Domestically, Disney now holds four of the top five debuts of all time. In addition to posting the biggest Thursday preview gross ($57M) and the biggest Friday and single-day ever ($119.1M), Star Wars: The Force Awakens set a new Sunday record of $60.5M. Internationally, it was the biggest opening weekend ever in numerous territories including the U.K. (four-day), Australia, Russia, and Germany.
Yesterday, Walt Disney Studios Chairman Alan Horn said of the historic debut: "Our sole focus has been creating a film that delivers that one-of-a-kind Star Wars experience, and director J.J. Abrams, Lucasfilm President Kathleen Kennedy and the Lucasfilm team have outdone themselves. To all of the fans around the world who not only came out in Force to make this such an exciting and astronomical debut but who treated this film as their own and helped preserve the experience for their fellow fans by not spoiling it—thank you, we do."
The Force is strong with critics and audiences, whose enthusiastic reactions have powered a 95 percent Rotten Tomatoes score and an excellent A CinemaScore, with an A+ among women and younger audiences, for Star Wars: The Force Awakens.
Company Box Office Milestones Reached
The galactic debut of Star Wars: The Force Awakens has pushed The Walt Disney Studios to its highest year on record. Today, Disney will cross the $5B mark in global box office in a calendar year for the first time ever, surpassing the previous full-year record of $4.73B set in 2013. The Studio has also reached new highs domestically with $1.851B and internationally with $3.134B through December 20. (The previous best for each was also set in 2013 with $1.719B domestic and $3.013B international.)
These 2015 milestones were reached with outstanding performances from films across Disney's brands, including Marvel's Avengers: Age of Ultron ($459M domestic; $946M int'l; $1.4B global), Disney•Pixar's Inside Out ($356.4M domestic; $499M int'l; $855.4M global), Disney's Cinderella ($201.1M domestic; $341.4M int'l; $542.5M global), Marvel's Ant-Man ($180.1M domestic; $339M int'l; $519.1M global), as well as Walt Disney Animation Studios' 2014 release Big Hero 6 ($305M globally during the 2015 calendar year).