The Disney Conservation Fund (DCF) supports nonprofit organizations and their work to engage communities in the protection of wildlife and critical ecosystems across the globe. We are grateful to many organizations and individuals who advance these goals each day. We are delighted to honor the 2017 Disney Conservation Heroes who have worked tirelessly to save wildlife, protect habitats and inspire communities to take part in conservation efforts. This year's heroes include: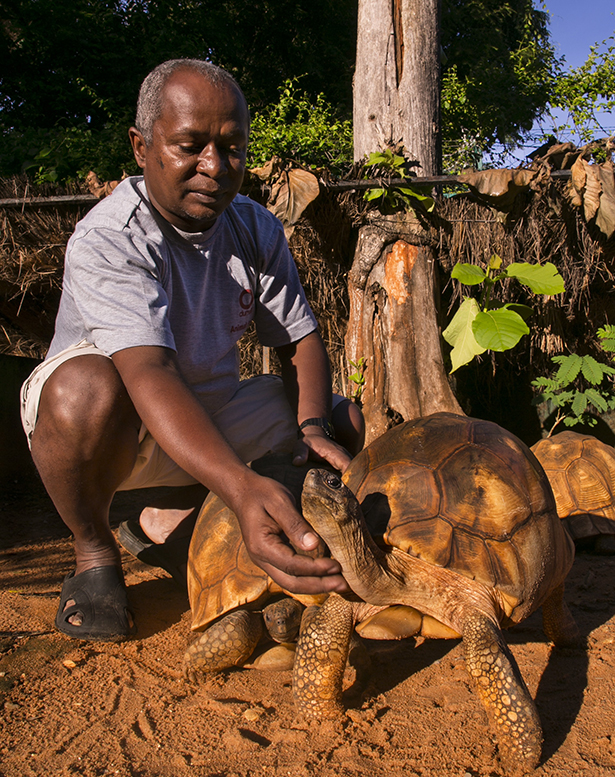 Ernest Bekarany
Nominated by American Friends of Durrell Conservation Trust
Over the past 20 years, Ernest has dedicated his career to ensuring the survival of the most threatened tortoise in the world, the ploughshare tortoise. His passion and commitment to animal care have enabled Durrell's captive breeding and reintroduction program to produce more than 700 young tortoises and earn recognition as one of the most successful chelonian breeding projects in the world. Ernest was instrumental in developing a protocol for reintroductions that is now considered a model for others, and his leadership, camaraderie and organizational skills have been crucial to managing Durrell's partnerships and successful work with local communities.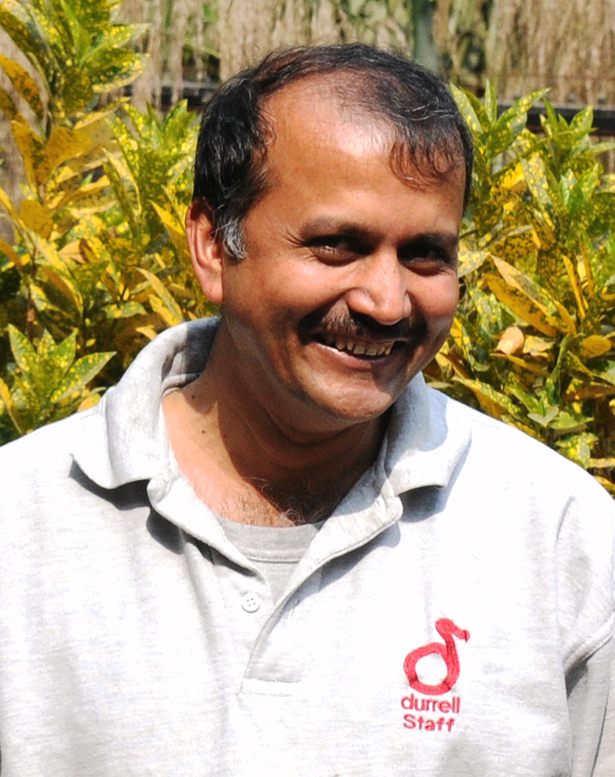 Parag Jyoti Deka
Nominated by American Friends of Durrell Wildlife Conservation Trust
In 1997 when Parag joined the Pygmy Hog Conservation Program (PHCP) team, pygmy hogs, the world's smallest and rarest pigs, were on the brink of extinction. Under Parag's leadership, the PHCP team successfully produced the world's first captive bred pygmy hogs. Today the team has bred more than 400 hogs and released 100 into the wild, establishing three new populations. Parag is dedicated to the welfare of the hogs; he stays with animals the entire night before a release and has developed innovative techniques to monitor and research released animals to ensure their survival. Working in a region with poor roads, hot weather and threat of malaria, Parag demonstrates the hope, passion and tenacity needed for successful conservation efforts, coupled with a sense of humor and genuine desire to make the world a better place.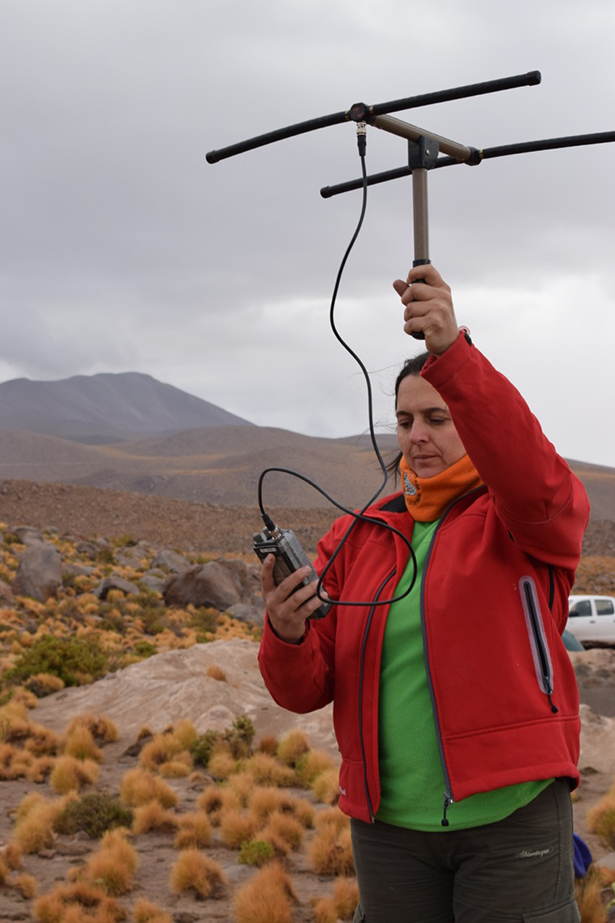 Rocío Palacios
Nominated by Andean Cat Alliance/ Wildlife Conservation Network
Virtually everything known today about elusive, endangered Andean cats is a result of the Andean Cat Alliance's work across the high Andean ecosystem of Peru, Bolivia, Chile and Argentina. As Coordinator of the Andean Cat Alliance, Rocío worked with partners to rescue and rehabilitate a wild Andean cat for the first time. A wildlife biologist by training, Rocío recorded the first baseline information on Andean cat presence in Patagonia and helped train park rangers on carnivore identification, monitoring and conservation that led to the first camera trap photos of an Andean cat in that region. Rocío has helped grow the Andean Cat Alliance from a research organization to one that also engages local communities in conservation projects to reduce threats to the cats, including habitat loss and hunting. She demonstrates a passionate commitment and dedication to creating a sustainable future for Andean cats and the communities that live and work near them.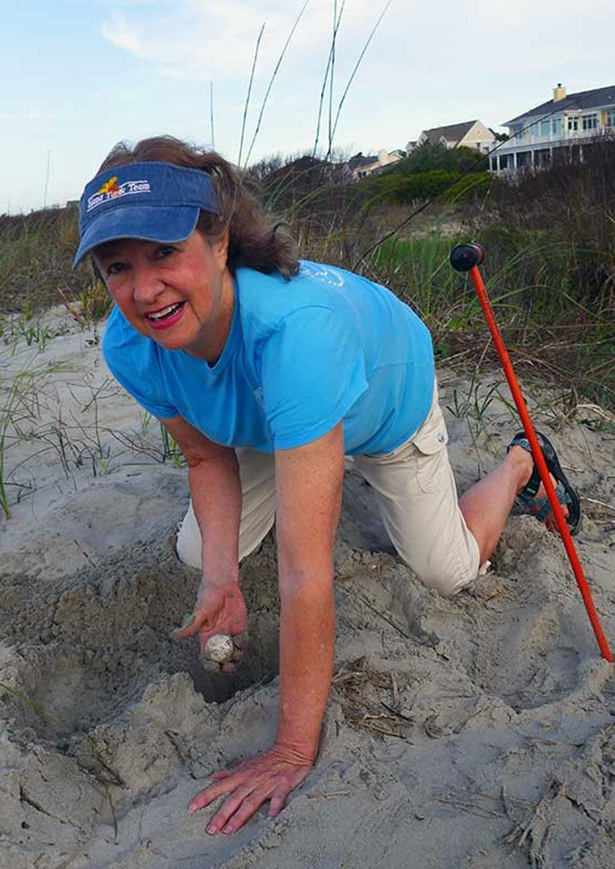 Mary Pringle
Nominated by Audubon South Carolina
A nearly-full-time citizen scientist and conservationist, Mary has humbly committed countless time, energy and resources to support nonprofit conservation organizations throughout South Carolina. Mary is also a steadfast volunteer with South Carolina's Center for Birds of Prey, tackling some of the hardest and dirtiest jobs with a smile. She has driven thousands of miles to help injured birds over the last 20 years, assists in the capture, care and rehabilitation of hawks, eagles and falcons, and has volunteered for bird banding projects through Audubon South Carolina's Sullivan's Island station. Mary is also a project leader for the local Island Turtle Team and has personally walked hundreds of miles and coordinated hundreds of volunteers to patrol beaches to find, monitor and relocate sea turtle nests, rescue sick and injured turtles, and educate the public about sea turtle conservation. Mary's dedication has helped local sea turtle populations begin to rebound along South Carolina's coast. Passionate about bettering the environment and future in any way she can, Mary additionally aids in local projects to sample water quality and monitor beaches for seabird mortality.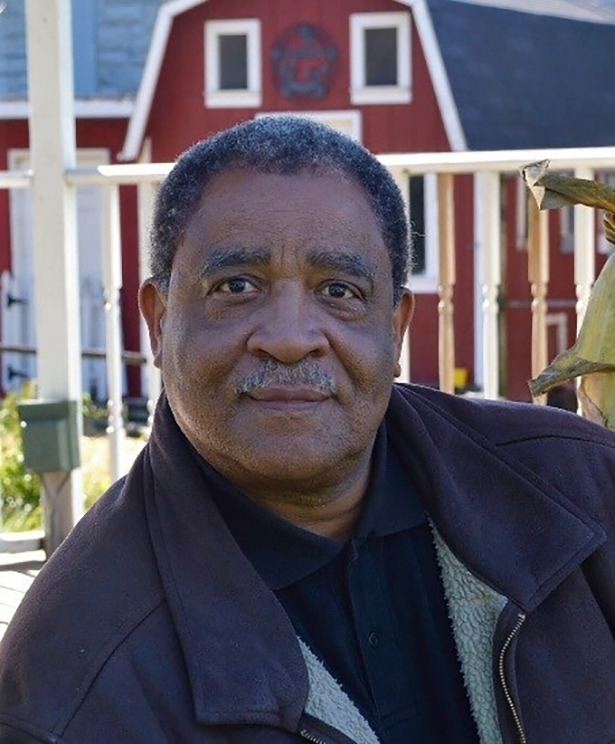 Michael Howard
Nominated by Chicago Zoological Society
In his Chicago community where families are often challenged by poverty, illegal activity and pollution, Michael launched a three-year project with the help of his family and hundreds of volunteers to clean up an illegal dump site in their community. Together they removed more than 200 tons of waste and replaced it with habitats for native wildlife and an urban farm. The resulting nature center, Eden Place, now provides safe natural spaces for families to experience nature and learn about conservation together. Michael's leadership has helped thousands of local youth understand the role of nature and stewardship in their lives as they visit Eden Place with their families, classes and teen leadership programs. Michael also developed curriculum to train adults in urban farming, empowering them to overcome barriers to unemployment, rebuild their futures with marketable skills and increase the community's access to healthy foods grown on site. Michael continues to strengthen Eden Place's impact through partnerships with community members, local zoos and universities.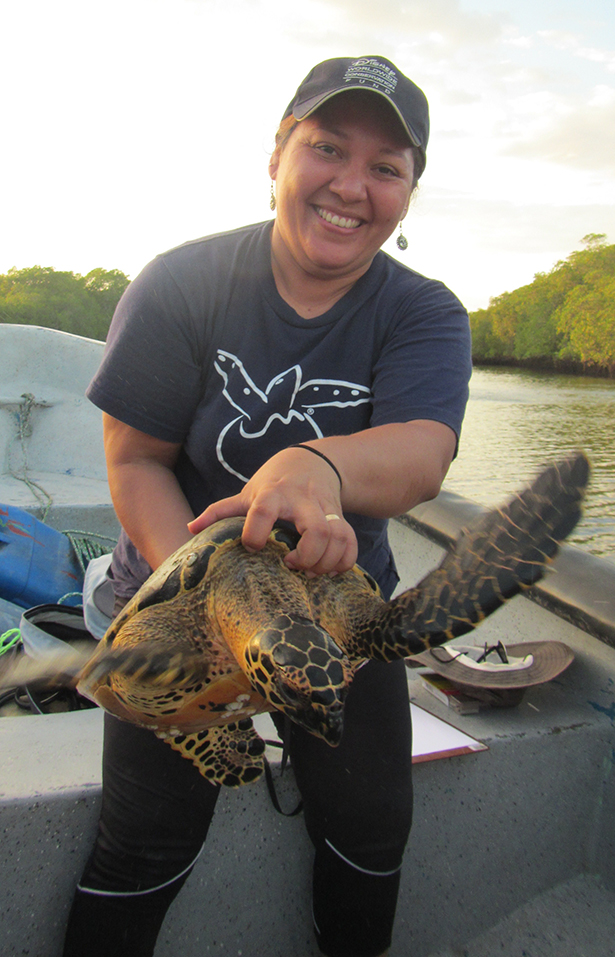 Velkiss Gadea
Nominated by Fauna & Flora International
Worldwide and in Nicaragua, populations of critically endangered hawksbill and leatherback sea turtles have collapsed by up to 98 percent over the last three generations. To protect these species, Velkiss, a Nicaraguan biologist, manages Fauna & Flora International's (FFI) growing marine turtle conservation program across five nesting beaches, including a team of field researchers, educational and outreach officers, and dozens of locally based seasonal workers and volunteers. Recognizing that local efforts are not enough to save these species, in 2015 Velkiss also volunteered to aid in coordinating colleagues from Mexico to Chile into a regional initiative to protect sea turtles–the Eastern Pacific Leatherback Network. Thanks to her exceptional leadership and diplomatic skills, in just two years, the network now includes more than 60 members and partners from across the world.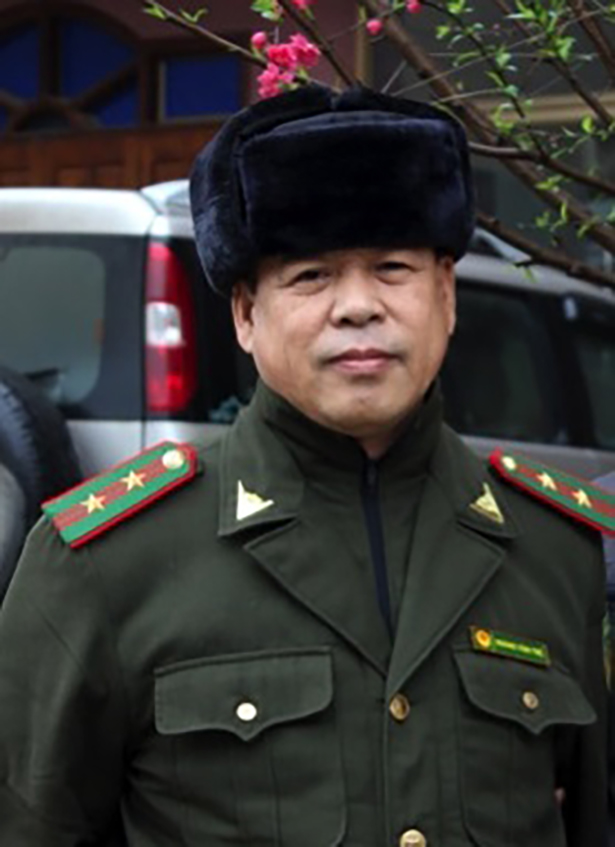 Hoang Van Tue
Nominated by Fauna & Flora International
Mr. Tue has been at the forefront of population recovery of the Tonkin snub-nosed monkey in the rugged mountains of northeastern Vietnam. Under his leadership, the endangered primate's population in Khau Ca increased by 100 percent, reflecting the positive result of many hours of challenging fieldwork and community outreach. With his kind manner and collegial approach, Mr. Tue provided technical training and mentorship to community teams and rangers, coordinated stakeholders into a productive team, and implemented local projects to support biodiversity conservation. His dedicated team is recording ever-increasing numbers of monkeys and there has been no recorded hunting in the Khau Ca region for several years. Without Mr. Tue's constant motivation, dedication and uncommon ability to bring people together over the past 15 years, the improved outlook for these monkeys would not have been possible.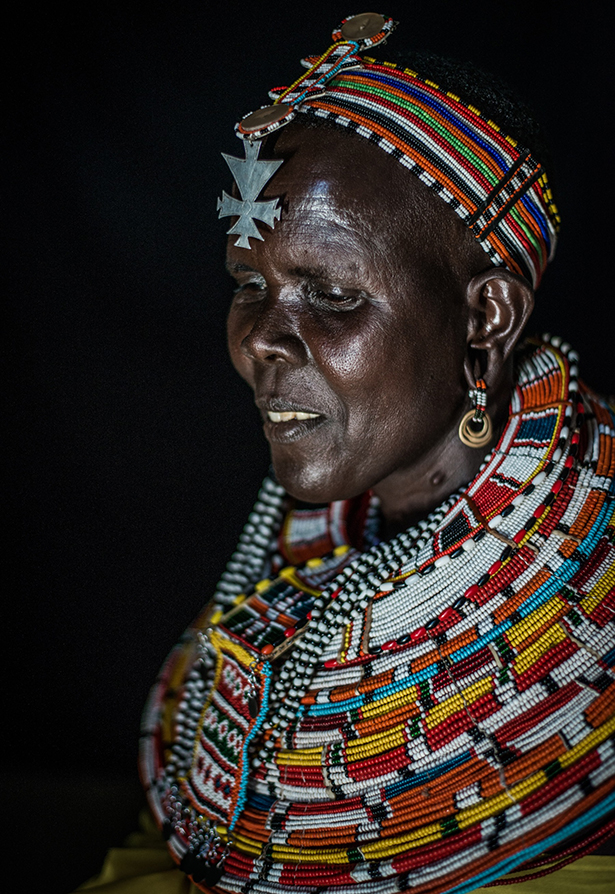 Ngeeti Lempate
Nominated by Grevy's Zebra Trust/Saint Louis Zoo Association
Ngeeti, known in her community as "Mama Grevy" (mother of Grevy's), has dedicated her life to monitoring, protecting and helping the endangered Grevy's zebra over the past 14 years through the Grevy's Zebra Trust Scout Program in Kenya. During times of drought, Ngeeti voluntarily walked great distances each day to dig shallow wells to provide a water source and save the lives of numerous zebras and other animals. As a citizen scientist, she has partnered with community members and collected wildlife data that helped establish a critical refuge for Grevy's zebra. Ngeeti is a pioneer woman in conservation in this region, well-respected in her community, and continues has been instrumental in engaging her community in wildlife conservation.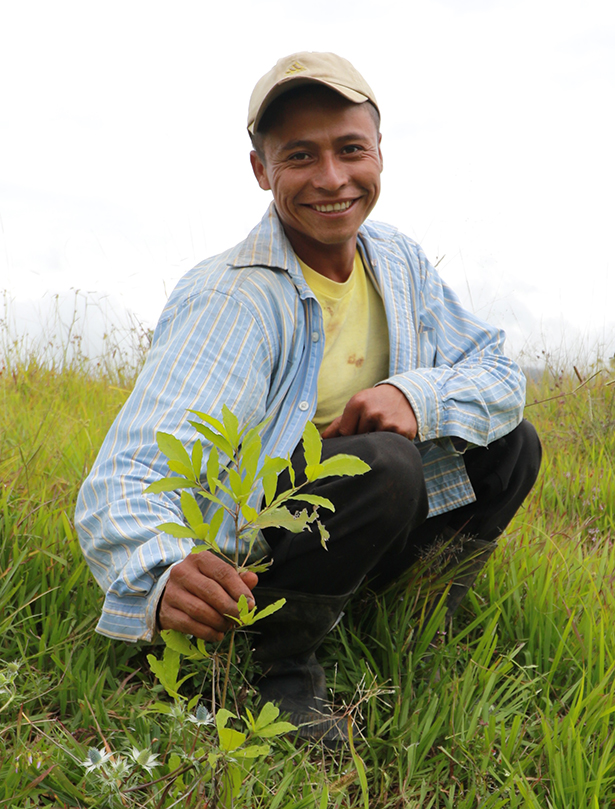 Cristian Ramirez
Nominated by International Reptile Conservation Foundation
Christian was discovered by the International Reptile Conservation Foundation (IRCF) team capturing and selling alligator lizards to provide income for his family. He was willing to put his trust in the IRCF team and use his experience and knowledge to earn a living another way that helps protect endangered lizards. His ingenuity and determination in tree propagation methods led Cristian to become the manager of the team's tree nursery that has now generated more than 60,000 seedlings for habitat reforestation efforts. Cristian is highly respected in his community and leads outreach programs to engage schools in reforestation projects and helps ease local fears about Abronia lizards, once believed to be dangerous. Cristian has become a passionate conservationist, and an inspiration and role model for conservation in his community, to the IRCF conservation programs and the in-country conservation foundation (FUNDESGUA).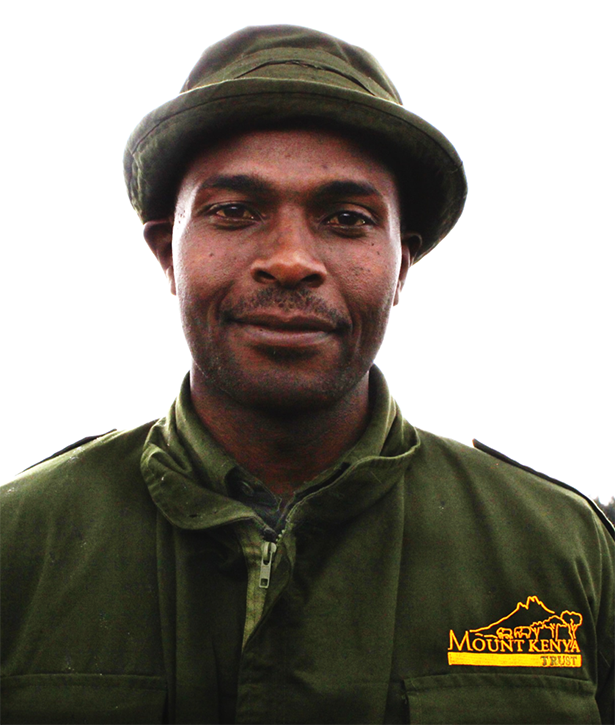 Edwin Kynyanjui
Nominated by Mount Kenya Trust/Wildlife Conservation Society
At the age of 18, Edwin was discovered during recruitment to become a junior research assistant for an elephant identification study in Kenya. Thanks to his dedication, diligence and motivation to train himself in computer literacy and other skills, he quickly advanced to a Senior Community Wildlife Officer with Mount Kenya Trust. Today, Edwin leads a patrol unit that has saved hundreds of animals by removing illegal snare traps and reducing threats from poachers. His kindness and pro-active approach to problem solving has allowed Edwin to effectively engage farming communities in wildlife and habitat conservation, and become one of the few voices local communities trust and respect.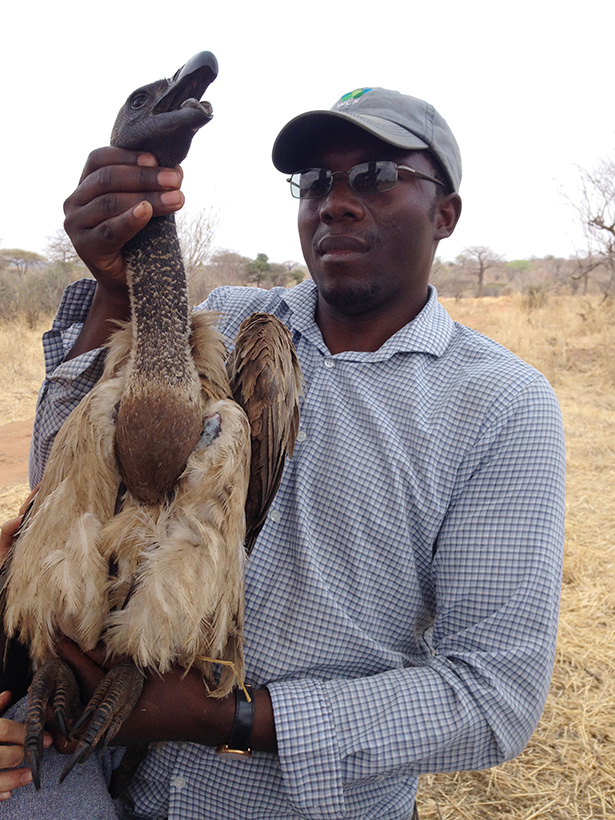 Msafiri Mgumba
Nominated by the North Carolina Zoological Society
Msafiri is the Assistant Ecologist working for the Ruaha-Katavi Landscape Program of the Wildlife Conservation Society in Tanzania. He has had a long-time passion and compassion for wildlife and has focused his efforts on understanding and improving the human-wildlife connection, especially between humans, carnivores and vultures. In collaboration with North Carolina Zoo, Msafiri leads the Wildlife Conservation Society's vulture education efforts and has spent many hours educating communities as well as training rangers and tour guides on identifying vultures and about the importance of vultures to the ecosystem and human health. He has shown incredible dedication in the field by driving on nearly impassable roads and hiking long distances of unknown and potentially unsafe territory in order to obtain data for his research. He applies his endlessly cheerful attitude and extensive knowledge to find solutions that help people and wildlife inhabit Tanzania in harmony.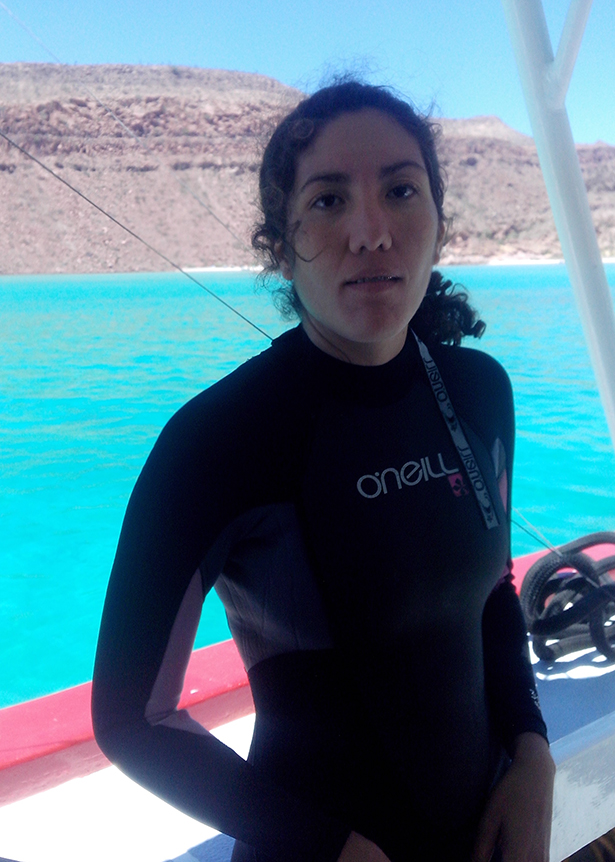 Iliana Fonseca
Nominated by Proyecto Manta/Manta Trust
Iliana is the driving force on the ground behind Proyecto Manta's research, education and capacity building efforts. Iliana started as a marine biology undergraduate student, volunteering on a four-month field expedition during the height of hurricane season in Mexico. Her willingness to go above and beyond was clear and she took on more responsibility as a volunteer project leader, even giving up weekends for 18 months to lead manta surveys. Her constant presence was critical to building trust with local stakeholders, leading to improved practices and community education. Today, Iliana is an in-country project manager leading research, capacity building and outreach efforts for Proyecto Manta. She plans to focus her graduate studies on how environmental variables can help predict manta presence, which will make mitigation measures to reduce boat strikes and entanglements more effective.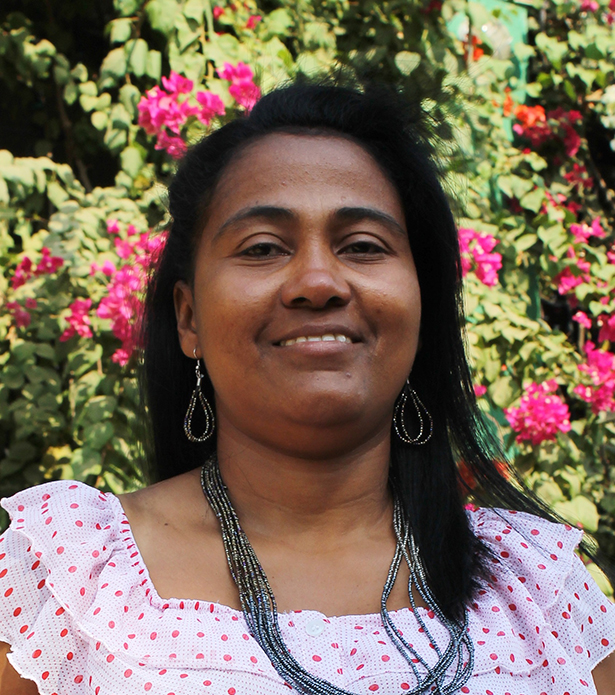 Ana Isabel Arroyo
Nominated by Proyecto Tití/Wildlife Conservation Network
Ana is president of the Colombian regional artisan cooperative, ASOARTESANAS, with more than 50 local members whose efforts help protect the critically endangered cotton-top tamarin monkey. These women joined forces with Proyecto Tití to launch projects that have removed more than 3.5 million plastic bags from the environment and transformed them into colorfully designed, hand-crocheted bags, and produced hand-made cotton-top tamarin plush toys to provide an alternative to illegally buying live monkeys as pets. Ana's leadership, determination and commitment have expanded her group's conservation impact to local and global communities, together helping pull families out of extreme poverty, decrease unsustainable dependence on forest resources, and protect tamarins. She is a role model of self-motivation and collaboration, and teaches other women and her own children that everything is possible with hard work and commitment to personal goals.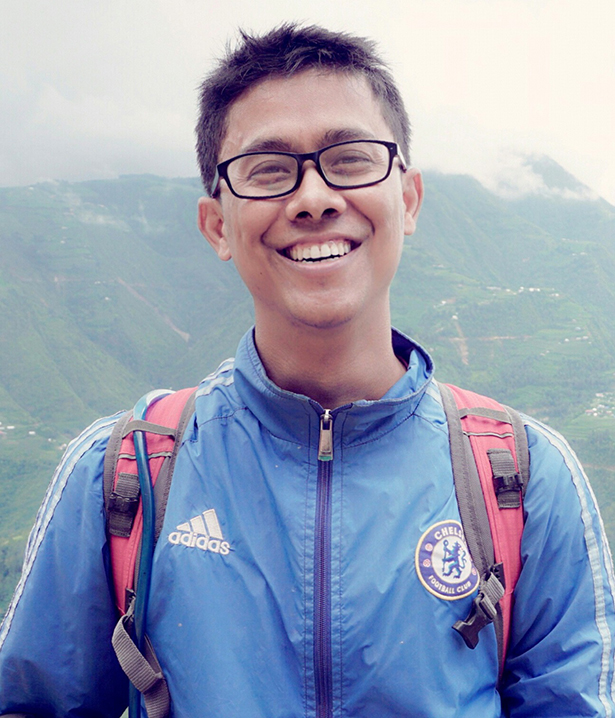 Saroj Shrestha
Nominated by Red Panda Network
Saroj works in Nepal conserving wild red pandas with the mindset that both human and red panda lives can be improved simultaneously. As Conservation Coordinator for Red Panda Network (RPN), he played an important role in carrying out a national red panda survey of Nepal in 2016 by helping to recruit and train 45 field biologists, coordinate with government agencies, community organizations and other stakeholders to manage research and analysis. Saroj also remained critical in extending RPN's community-based red panda monitoring and ecotourism program in central Nepal. He organized and facilitated a series of awareness workshops attended by nearly 300 community members and more than 500 students, supported 30 local families in ecotourism capacity-building, and trained 15 local people as nature guides. Saroj's dedication as a leader, scientist, community advocate and conservationist has greatly expanded the reach and impact of RPN programs.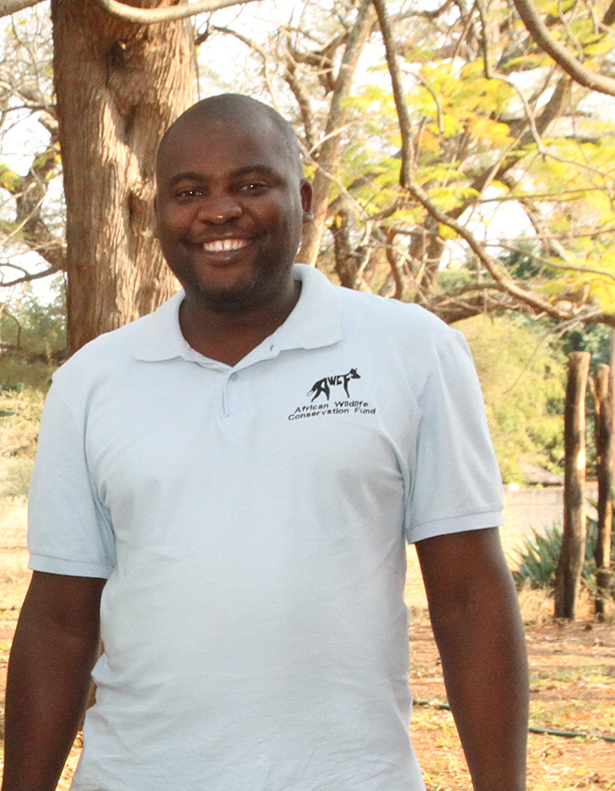 Victor Chibaya
Nominated by Savé Valley Conservancy and Gonarezhou National Park/African Wildlife Conservation Fund
At a young age, growing up in Zimbabwe, Victor knew he wanted to give back to his community. After studying Forest Resources and Wildlife Management, he now manages Savé Valley Conservancy's school-based education program in 123 rural primary schools and 37 communities. He has gone above and beyond to foster relationships with local communities and engage them in the conservation of African wild dogs and other carnivores. Victor has earned great respect from local, provincial and national education authorities and he is an integral part of the African Wildlife Conservation Fund team. His passion for what he does is reflected in his student's actions and involvement in conservation.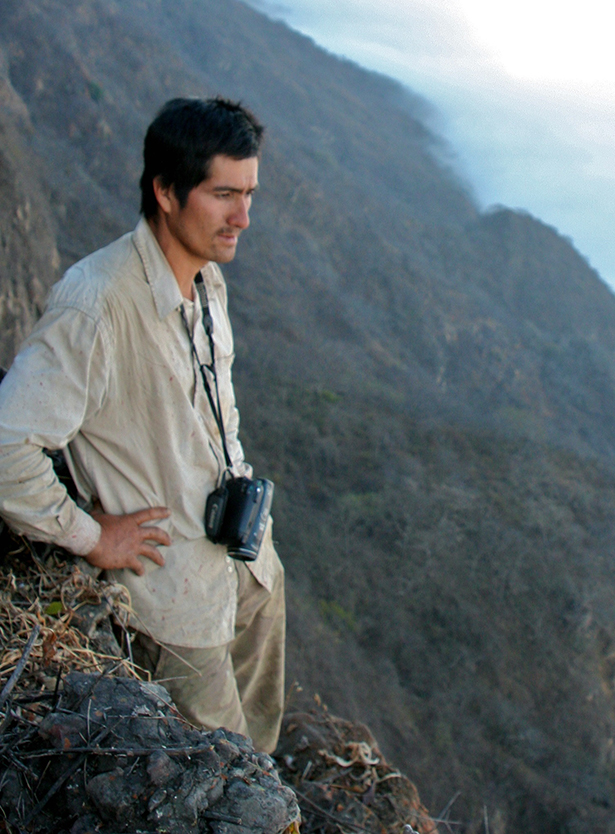 Jose Vallejos
Nominated by Spectacled Bear Conservation/Wildlife Conservation Network
Jose's affinity for animals began as a child in northern Peru, but his dedication to conservation began with Spectacled Bear Conservation in 2008, spending months in the field to look for bears and then track the team's first collared bear and her cubs. Last year Jose risked his life to battle a wildfire that destroyed thousands of acres in Peru. Thanks to his efforts coordinating hundreds of volunteers and members of the community and government, more than 60 bears, 20 endangered mountain tapirs and their habitat were protected. After putting out fires, Jose led workshops to teach people how to fight fires and reduce future fire risks. Following the wildfires, Peru experienced extreme rains. Jose worked tirelessly to build drainage and help community members affected by flooding. In addition to his perseverance in the face of unprecedented difficulties over the past year, Jose demonstrates ongoing commitment to field research and outreach efforts to communities in wildlife conservation.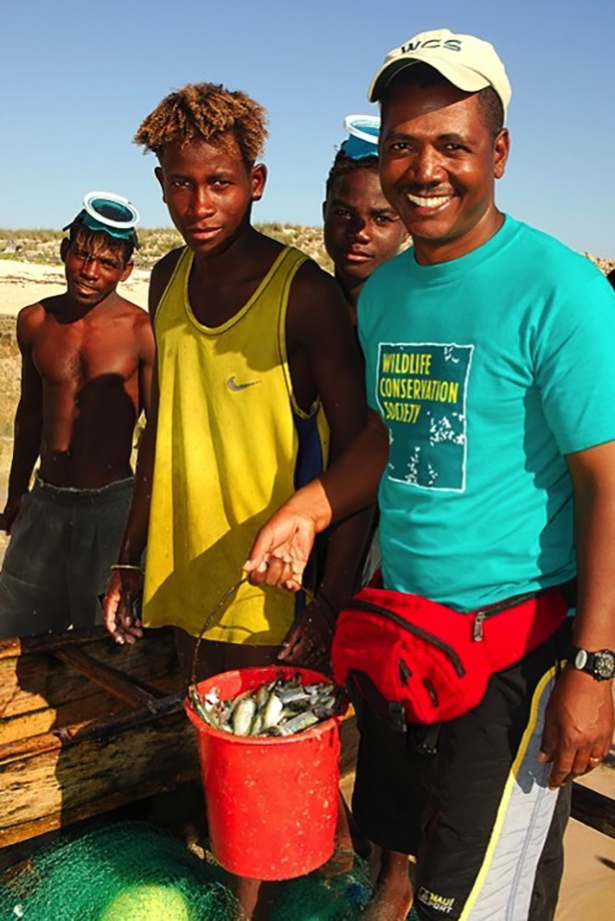 Bemahafaly Randriamanantsoa
Nominated by Wildlife Conservation Society
Bemahafaly is one of only a few Malagasies with advanced training in marine biology. He joined Wildlife Conservation Society (WCS) Madagascar program in 2002 and, with an infectious enthusiasm for ecological monitoring and protecting coral reefs, quickly became a local leader in marine biodiversity research and conservation. Bemahafaly is a strong advocate for community-based protection of coral reef habitats and is a pioneer in developing and implementing a system of community-led surveillance patrols which has proved highly effective in reducing illegal fishing activities. Bemahafaly's work has contributed to the creation of four new Marine Protected Areas (MPAs) spanning 300,000 hectares and the development of the Fishery Management Plan for Antongil Bay, the first seascape-level management plan in the country and the first to formally grant exclusive management rights for aquatic natural resources to local communities. This plan is now a national model for co-management of fisheries that maintain stock for communities and conserve marine ecosystems.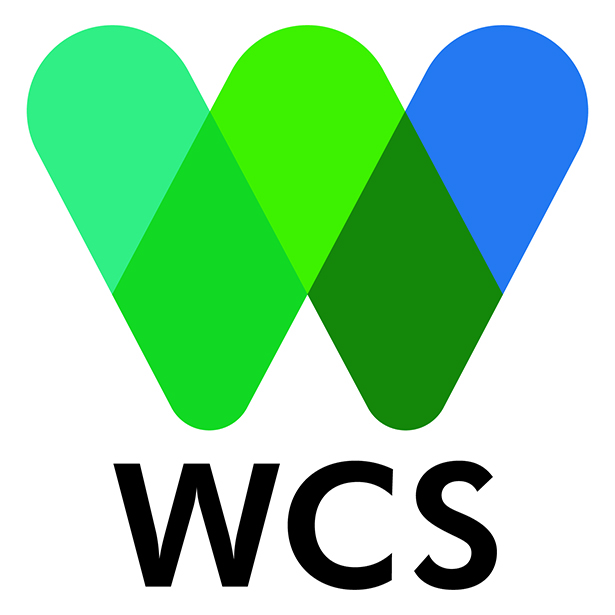 Giyanto "Gigi"
Nominated by Wildlife Conservation Society
Gigi has been at the forefront of reducing illegal wildlife trade in the Leuser Landscape, located in Sumatra Indonesia. He developed a formula for tracking and facilitating the arrests of illegal wildlife traders that was so successful that it is now the model for the Wildlife Conservation Society's Indonesia Program. Gigi plays an integral role in gaining trust and empowering communities to reduce poaching and illegal logging by sharing information about these activities with law enforcement agencies. Thanks to Gigi's leadership and partnership skills, more than 90 percent of the 76 wildlife trade suspects arrested in the Leuser Landscape have been prosecuted, including those responsible for tiger trafficking. Gigi shows true dedication and is on-call 24 hours a day to receive informant reports and advise on sting operations that can happen at all hours of the night. Despite the risk his role carries, due to his careful management over 15 years, all his team members have stayed safe.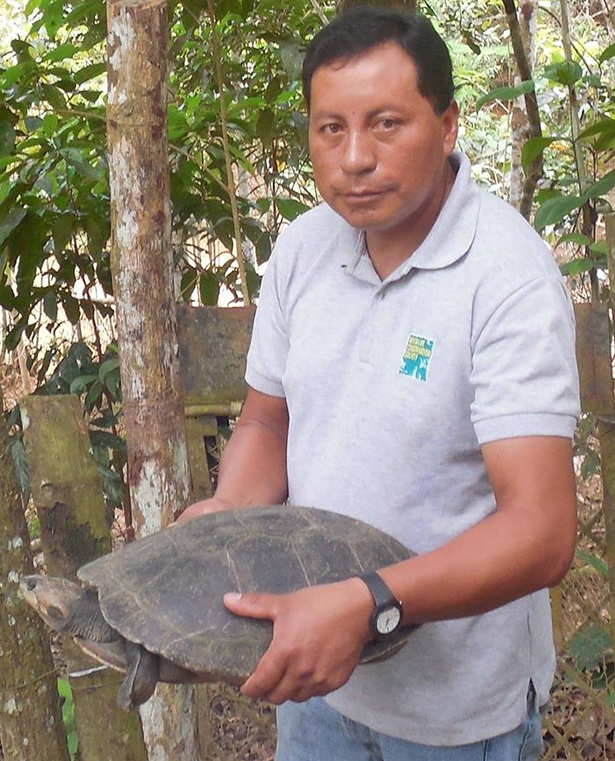 Rubén Cueva
Nominated by Wildlife Conservation Society
Rubén began his conservation career as a naturalist guide in a wildlife refuge, then worked with a local nonprofit organization to document important species inhabiting the tropical forests in his home country of Ecuador. By engaging and collaborating with indigenous communities, he and colleagues developed sustainable management alternatives to protect both local people's livelihoods and the forest's biodiversity. Since 2008, Rubén has worked with Wildlife Conservation Society as a field biologist, coordinating the Amazon River Turtle Conservation and Management Program in the Ecuadorian Amazon with the goal of recovering wild populations of this species. Rubén has shown admirable dedication to engaging local stakeholders, tracking turtles and training others to assist, protecting turtle nesting sites and leading educational activities for local youth. His professionalism and charismatic personality have fostered a deep appreciation of nature in all those that meet him and he continues to inspire his colleagues every day.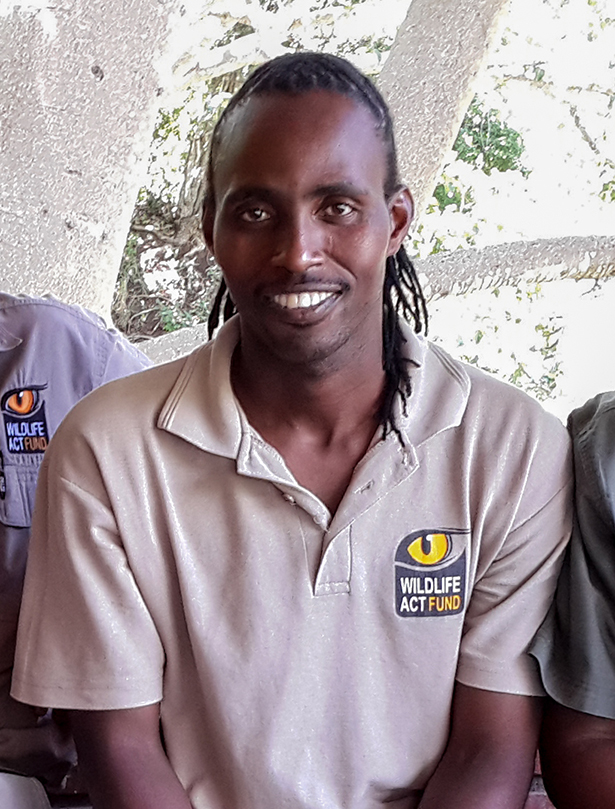 Zama Ncube
Wildlife ACT Fund Trust, care of the Sindisa Fund
Zama has over 10 years of experience tracking rhinos and is one of Africa's leading rhino trackers. In 2016, Zama's extensive knowledge of rhinos' habitats, tracks and gaits allowed him to track an injured white rhino and mobilize a quick response to provide emergency medical treatment. Over the past four years, Zama facilitated and led education programs for 10 primary schools surrounding the Somkhanda Game Reserve in South Africa through overnight camps, in-school lessons and community presentations for more than 11,000 children and community members. In his role as head rhino monitor, Zama has significantly advanced community awareness and understanding of conservation issues through creative community events, media coverage and his work with young people. Zama has managed, coordinated and participated in rhino monitoring in the Somkhanda Game Reserve and as a result of his diligence, achieved a 100 percent re-sighting rate for every black and white rhino individual the team monitored over the past year.