As an unprecedented health crisis challenges people across the globe in myriad ways, The Walt Disney Company and its businesses have come together to make a positive impact during this uncertain and difficult time. Here are some of the many actions the Company has taken in recent days and weeks: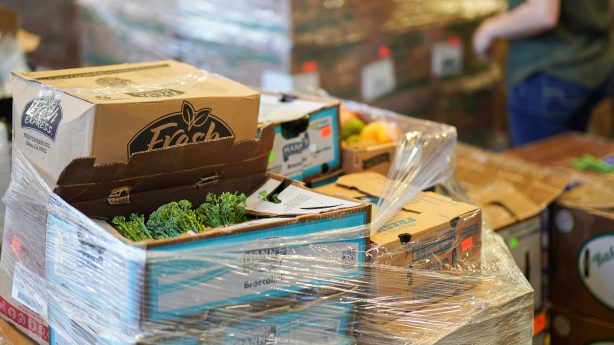 Following the temporary closures, Disney parks and resorts, including Walt Disney World Resort and Disneyland Resort, donated more than 270 tons of excess food inventory to area food banks.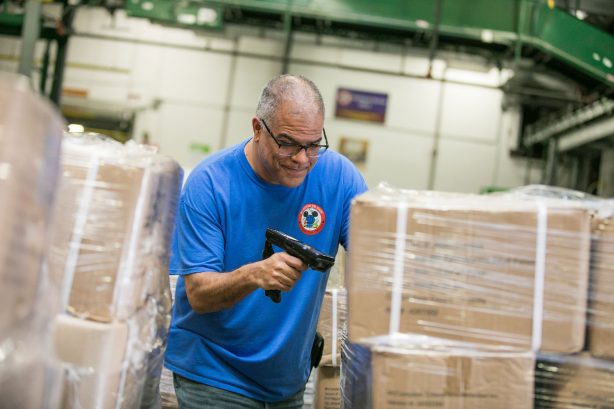 Disney Parks has given 150,000 rain ponchos to MedShare, a humanitarian aid organization, for distribution to hospitals in need. This donation was inspired by nurses across the U.S., who have inventively utilized rain ponchos to protect their clothing and prolong the use of personal protective equipment, while also freeing up needed gowns. ABC News Bureau in Washington, D.C. donated 2,760 N95 masks to Children's National Hospital. Disney Parks, Experiences and Products has also donated more than 100,000 N95 masks to the states of New York, California and Florida, as well as to AdventHealth Orlando, while finding additional ways to give back.
When Walt Disney Television's productions were forced to shut down, they committed much-needed resources to their communities. Los Angeles-based productions Grey's Anatomy and Station 19 sent unused gloves, gowns, masks and other medical supplies to Los Angeles County + USC Medical Center. Additionally, area food banks in California, Georgia, New York and Canada received food donations from series that were also halting production.
Meanwhile, Disney Media Networks' various platforms are committed to keeping viewers informed throughout the crisis. ABC News' chief medical correspondent Dr. Jen Ashton addresses viewer questions and concerns about COVID-19 during her daily on-air appearances. Also, Walt Disney Television and ESPN are airing a variety of PSAs, to include in support of the American Red Cross and Feeding America, as well as to share words of encouragement. Here's an example, currently airing across ESPN's platforms. This week, Freeform launched its #StayTheFFHome campaign to highlight for its young adult audience the importance of social distancing.
ABC Owned Television Stations are working within their communities to provide valuable assistance, as well. In Los Angeles, for example, KABC teamed up with the NFL's Los Angeles Rams to host a virtual "Te'LA'thon" on March 24, benefiting the United Way of Greater Los Angeles' Pandemic Relief Fund in direct support of community partners, including the L.A. Regional Food Bank.
Talented actors, artists and storytellers from across The Walt Disney Company are coming up with new and creative ways to entertain fans sheltering at home during the crisis. Disney Legend Ming-Na Wen (pictured above), Yvette Nicole Brown, Ally Maki, John Stamos and Jeff Goldblum are among the actors who have read some of their favorite Disney stories—from the safety of their homes—in"Storytime with…", featured across Disney's social media. Walt Disney Animation Studios is teaching fans how to draw popular Disney characters through its #DrawWithDisneyAnimation series on YouTube and other social media platforms.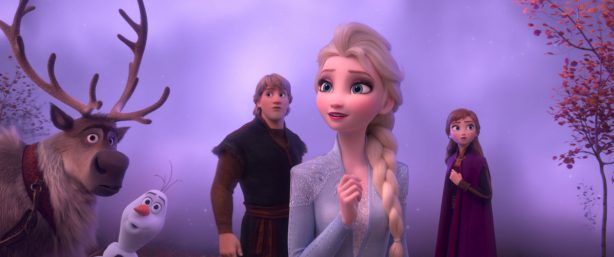 Since the crisis began, Disney has surprised fans with some unexpected fun and joy—from Frozen 2's early debut on Disney+ on Saturday, March 14, and the arrival of Disney and Pixar's Onward on digital on Friday, March 20 (and on Disney+ Friday, April 3); to a virtual viewing of Disneyland Park's Magic Happens parade—delivering the Company's beloved stories directly into peoples' homes during this extraordinary time. Until families and friends are able to come together once again, Disney is committed to bringing joy and comfort to them, now when they need it most.