Millions of students were introduced to the world of computing when Disney partnered with Code.org on a Frozen-themed Hour of Code tutorial in 2014, and again in 2015 when Lucasfilm brought iconic characters like Princess Leia, R2-D2, Rey and BB-8 to a tutorial themed to the Star Wars saga. Today Disney and Code.org announced that these characters will be coming soon to Code.org's Computer Science Fundamentals curriculum for young learners in grades K–5.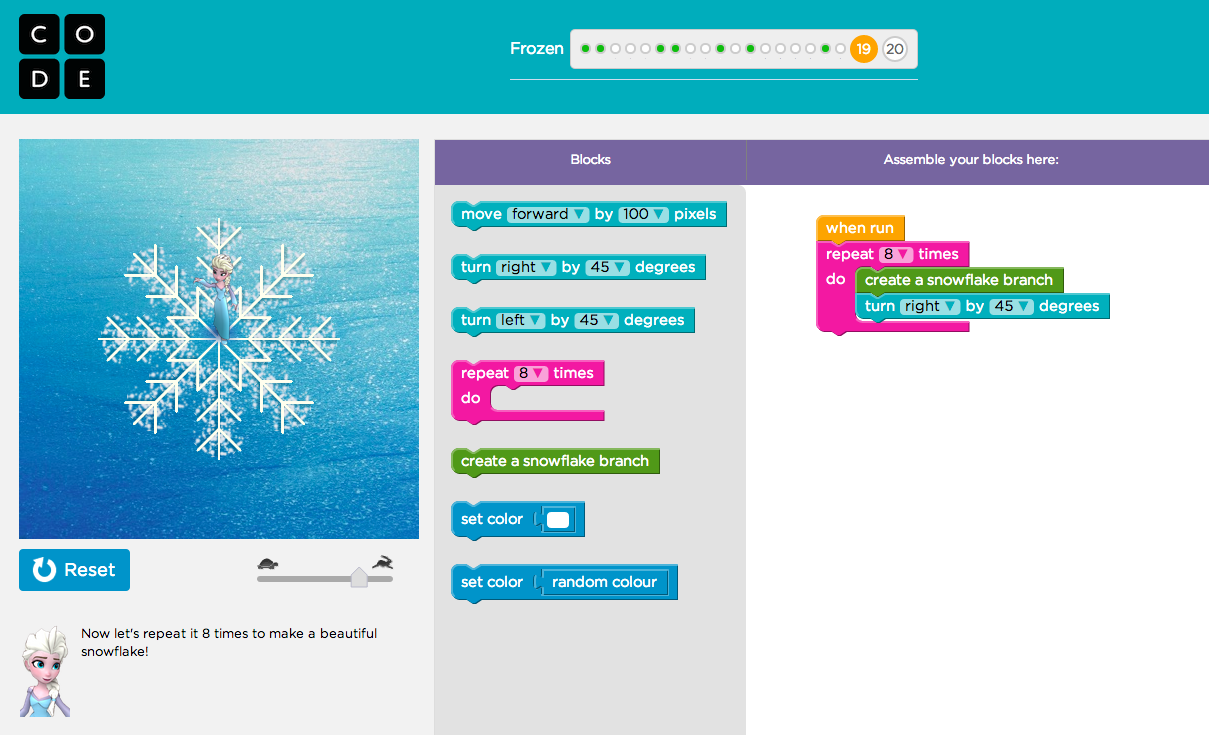 In making the announcement this morning at the International Society for Technology in Education Conference, Code.org Founder and CEO Hadi Partovi said, "Each year we see millions more students coming on board, and that's partly because of the excitement around these Disney characters, it's partly because of the amazing teachers who support this campaign and it's because we've made coding cool and fun." The Frozen and Star Wars-themed tutorials have been used more than 30 million times worldwide and are among Code.org's highest-rated coding activities.
"Computer science will play a critical role in the careers of the next generation of innovators and storytellers, and we want to help open the door to students interested in this field," Disney Consumer Products and Interactive Media Chairman Jimmy Pitaro said today. "By bringing Star Wars and Frozen characters to Code.org's in-class curriculum, we hope to make these courses more fun and accessible than ever before."
The Computer Science Fundamentals curriculum on Code Studio is an in-depth, 80-hour year-round course for kids in grades K–8. The Frozen and Star Wars-themed courses will be developed and integrated into the curriculum over the next year; and the integration of Disney characters will serve as a bridge for students as they transition from the introductory Hour of Code tutorials to a full computer science course—which will be available to the more than 11 million students and 330,000 teachers who have accounts on the Code Studio platform.
Partovi said today, "We're very excited about this because now that so many millions of students have learned their first hour, this new curriculum will provide a complete follow-on learning program while integrating the same beloved brands, and will be used by millions of students globally."