When viewers meet Disney's newest princess on the series Elena of Avalor, premiering tomorrow (July 22) on Disney Channel and Disney Junior at 7 p.m. ET/PT, they'll see the title character juggling several roles, like so many 16-year-olds do. Elena is, of course, a princess—Disney's first to be inspired by diverse Latin and Hispanic cultures. She's also a caring sister, a doting granddaughter and a loyal friend. But the team bringing the series to life wants most for Elena to be seen as a leader, an inspiration to girls—and boys—of all ages.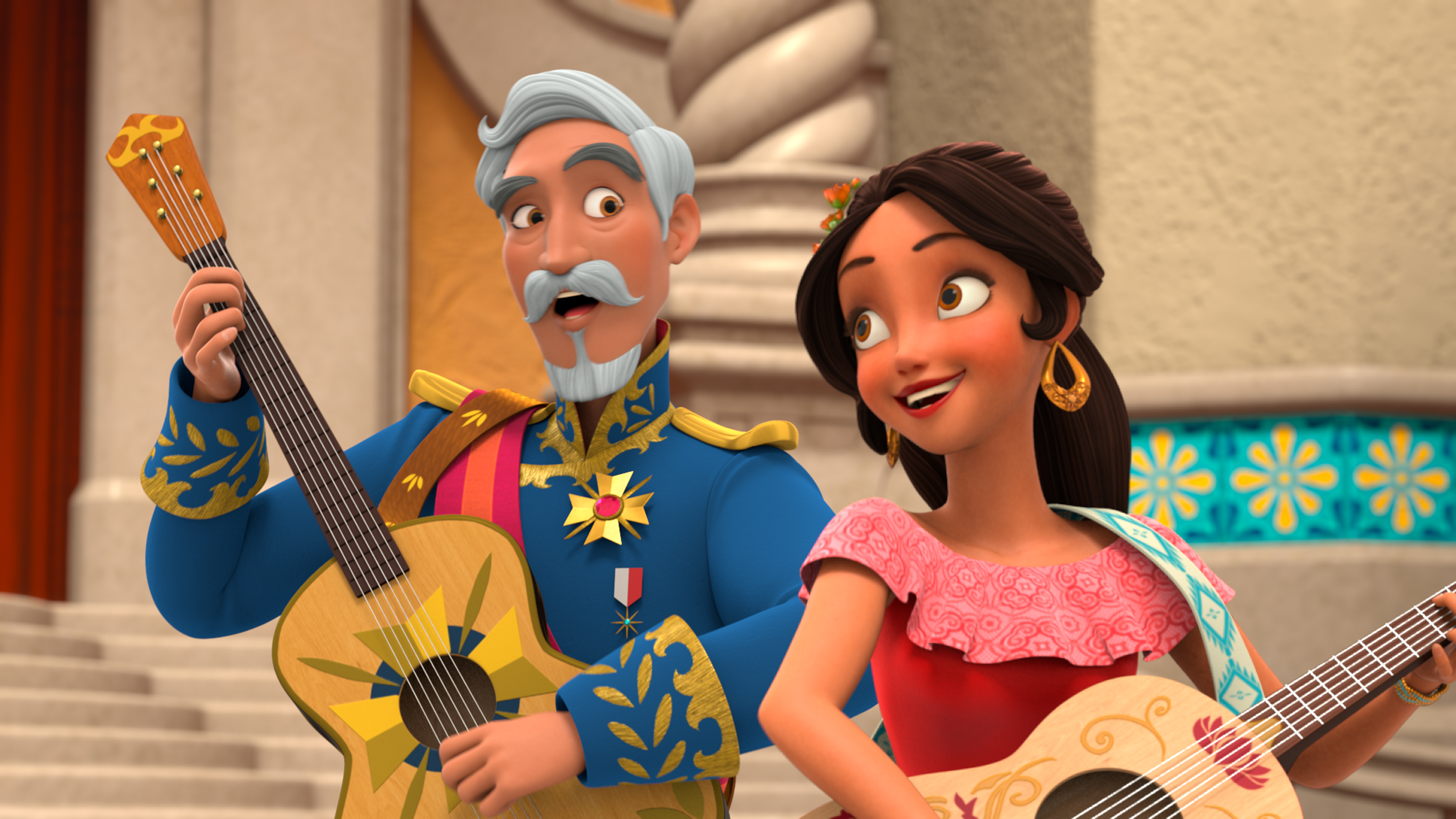 Disney Junior's Executive Vice President and General Manager Nancy Kanter traces Elena's "once upon a time" moment back to a pitch from Craig Gerber, already part of the Disney Junior family as the Emmy®-winning executive producer of Sofia the First. "Craig pitched us a story about a princess who was trapped for 40 years by an evil queen who had taken over her kingdom, and the time had come for her to be freed in order to return to her kingdom and take it back," Kanter recounts. "We thought this was an interesting and compelling story about an empowered young woman—energetic, confident and bold, but still a realistic teen."
Though Elena of Avalor is filled with mystery and magic, the focus of the series is on the teenage princess as she learns to rule her kingdom—with the help of a Grand Council that includes trusted relatives and close friends. "We felt it was important for our audience to see—for the first time—a princess who would actually be ruling her kingdom." Kanter says, adding, "That's not just a powerful story for girls—it's also important for boys and even adults to see."
"The stories are told through the prism of this fantasy of leading your kingdom," Gerber says, "but they're all parables for what it's like to get more responsibility as you grow older and become your own person." The creator/executive producer, a father to three young boys, admits, "I think one of my favorite things about Elena is that she is in charge. It's empowering for young girls who are watching, but it's also engaging boys in a new type of hero."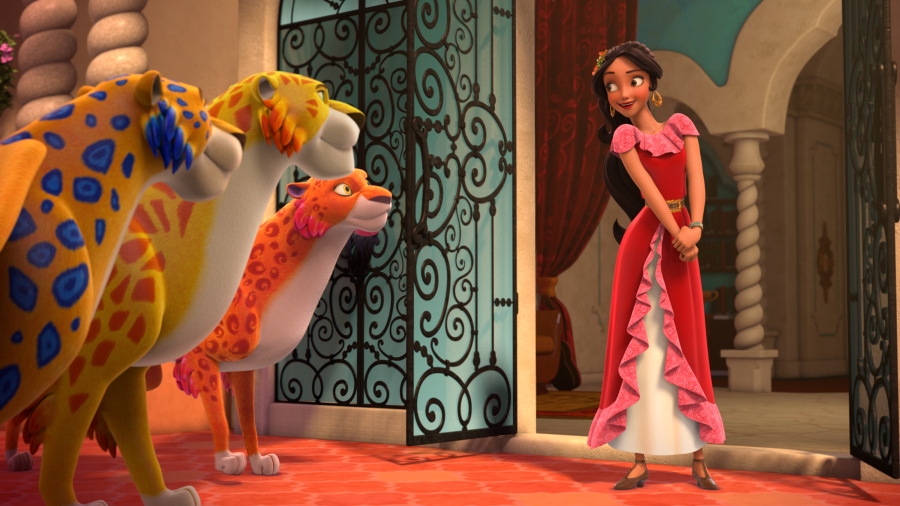 Elena of Avalor's premiere will be simulcast on both Disney Channel and Disney Junior, allowing for a broader reach among kids. Kanter attributes the wider appeal of the series to its sophisticated storytelling, from the pacing of the story to the diverse range of Latin music styles that appear on the soundtrack, to the multi-faceted characters. "We hope young kids will see their own lives and challenges reflected on screen in Elena's story," Kanter says.
Story Editor Silvia Cardenas Olivas was inspired early on by Elena of Avalor. As a Latina, she wanted to see her family and their traditions reflected on screen, and she draws from her own background as she writes scenes for the brave and adventurous princess. "I hope that Elena of Avalor entertains — first and foremost — and that families watch together," Olivas says. "But secondly, I hope it inspires. Maybe kids don't rule their own kingdom, but they are leaders—and leading your life well is important."
Actress Aimee Carrero, who lends her voice to this new heroine, echoes this. "What I love most about Elena is that she's her own hero," she says. "I hope people at home watching will be inspired by her sense of self, her confidence and her leadership."