Five years ago this month, The Walt Disney Company's Heroes Work Here program was launched with a commitment to support military veterans and to provide at least 1,000 jobs and career opportunities for U.S. veterans by 2015—a goal that was surpassed in less than a year.
Since the company-wide initiative was announced in March 2012, Disney has hired thousands of veterans for roles throughout the Company, while boosting veteran hiring practices around the U.S. through five Veterans Institutes hosted by Disney in Orlando, Chicago, Detroit, San Antonio and Washington, D.C. The inaugural Veterans Institute in November 2013 was a first-of-its-kind event that brought together business experts, government officials, veterans and leaders from nonprofit veterans service organizations to share experiences, best practices, and tips for making a successful transition from the military to civilian workforce. More than 1,000 companies have attended Disney's five Veterans Institutes, and their participation in the program has led to tremendous opportunity for veterans all around the country.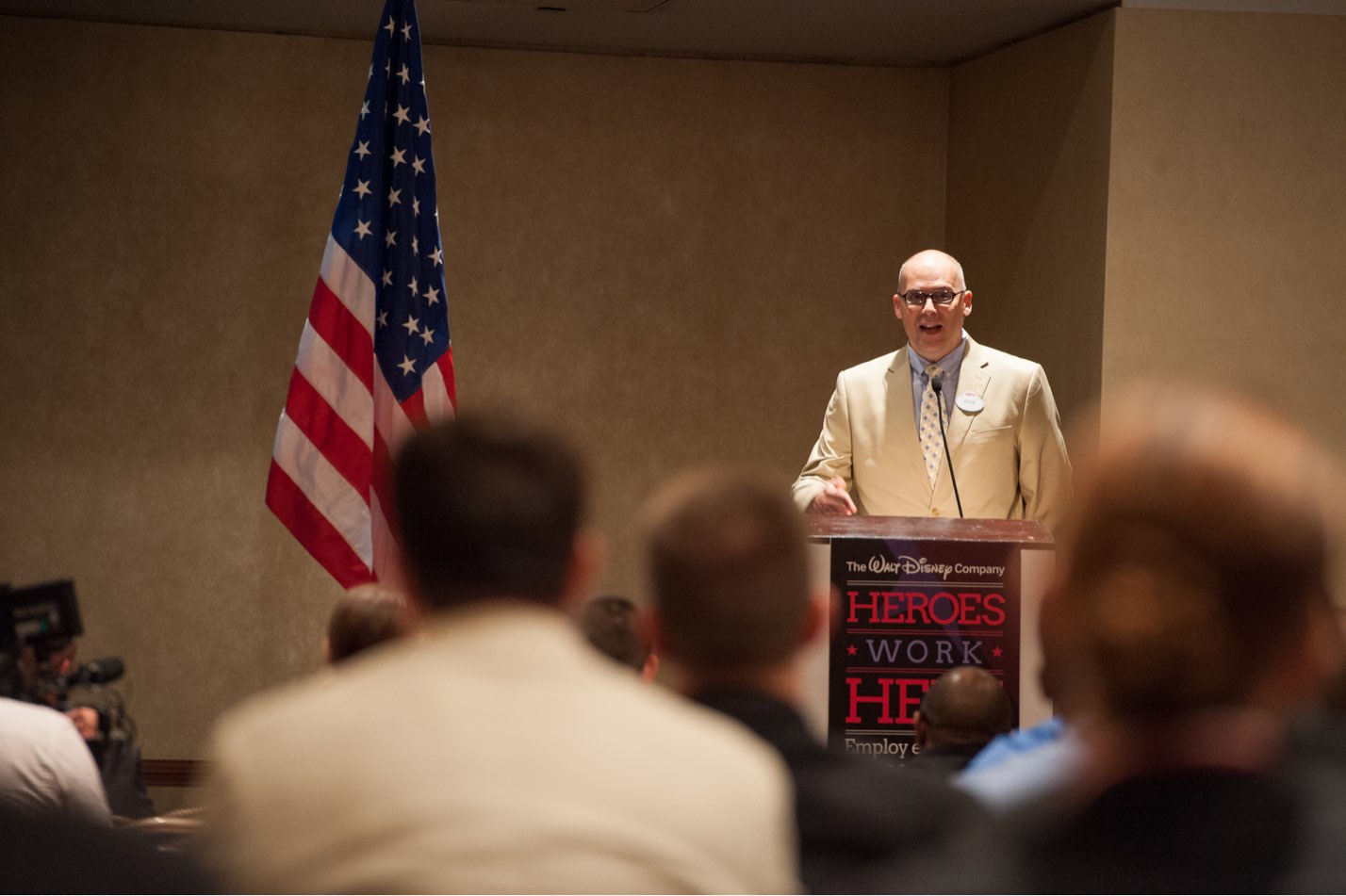 "We believe America's military veterans deserve to be at the front of the employment line. And through our groundbreaking Heroes Work Here initiative, we've hired more than 8,000 vets across our company—and helped another 15,000 find jobs outside of Disney," Disney Chairman and CEO Bob Iger said at The Walt Disney Company's Annual Meeting of Shareholders on March 8. "We've also significantly stepped up our support for veteran entrepreneurs, increasing the money we spend with veteran-owned businesses from $100,000 a year to more than $3.3 million."
An extension of Heroes Work Here, Disney's Heroes Supply Here program was introduced in 2015 to promote the Company's spending with businesses that are owned by veterans, including service-disabled veterans. Additionally, Disney has supported a number of organizations that serve veterans and their families, and has given more than $20 million in funding and media support to organizations that include USA Cares, The Mission Continues, Blue Star Families and Student Veterans of America, among others. In 2016, Disney was also a presenting sponsor and host of the Invictus Games, the only international adaptive sporting event for injured active duty and veteran service members. The games were held at the ESPN Wide World of Sports Complex in Orlando, marking the first time the event was held in the United States.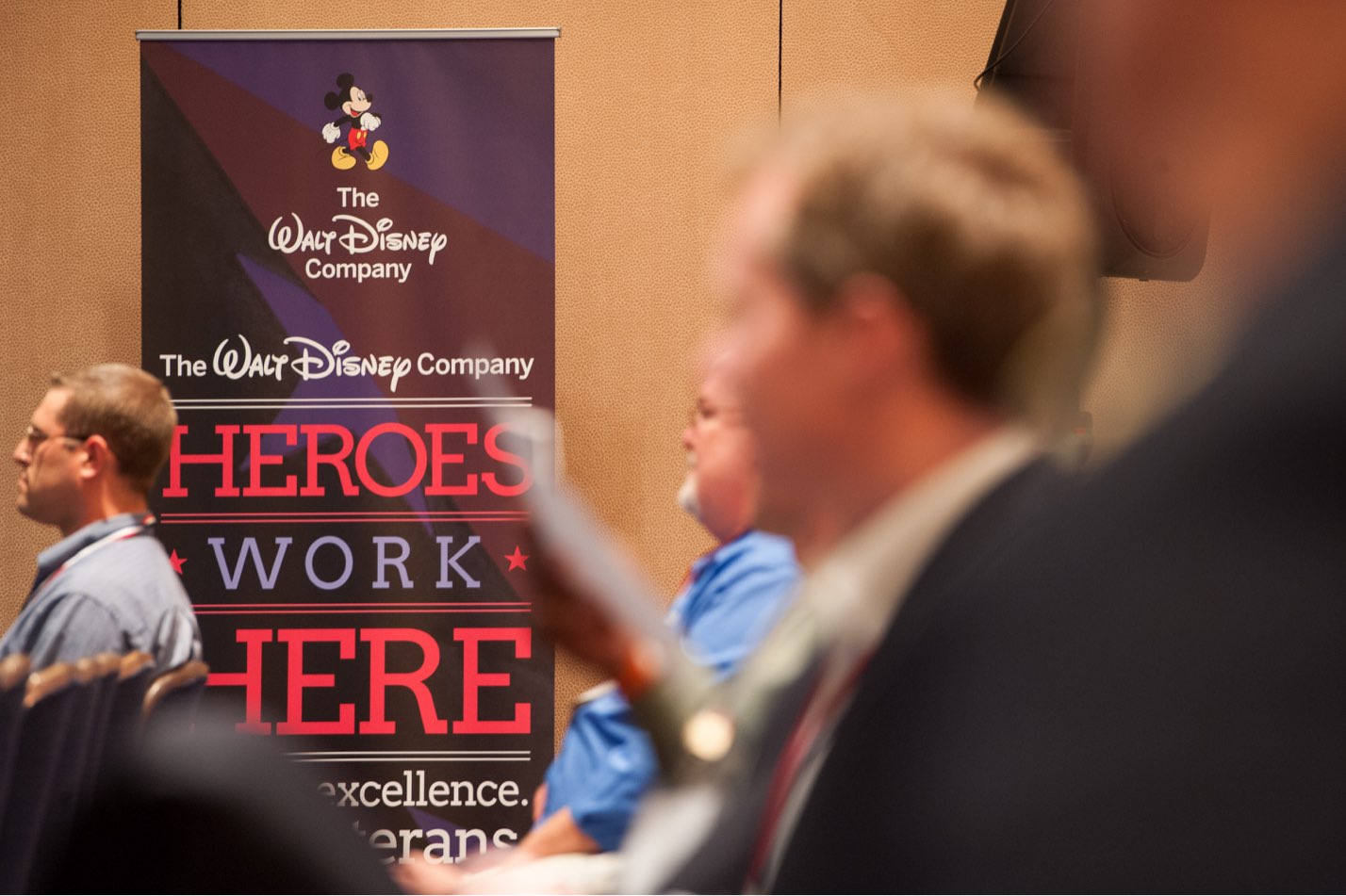 Support for the military and veterans is a longstanding tradition that dates back to Disney's earliest days, and current veteran employees are continuing that legacy through their participation in Heroes Work Here events, by mentoring transitioning military members and with their involvement in military-related organizations within Disney, like SALUTE, an employee resource group. Disney also supports student veterans, by hiring more than 600 veterans as interns as well as through scholarships in partnership with Student Veterans of America (SVA).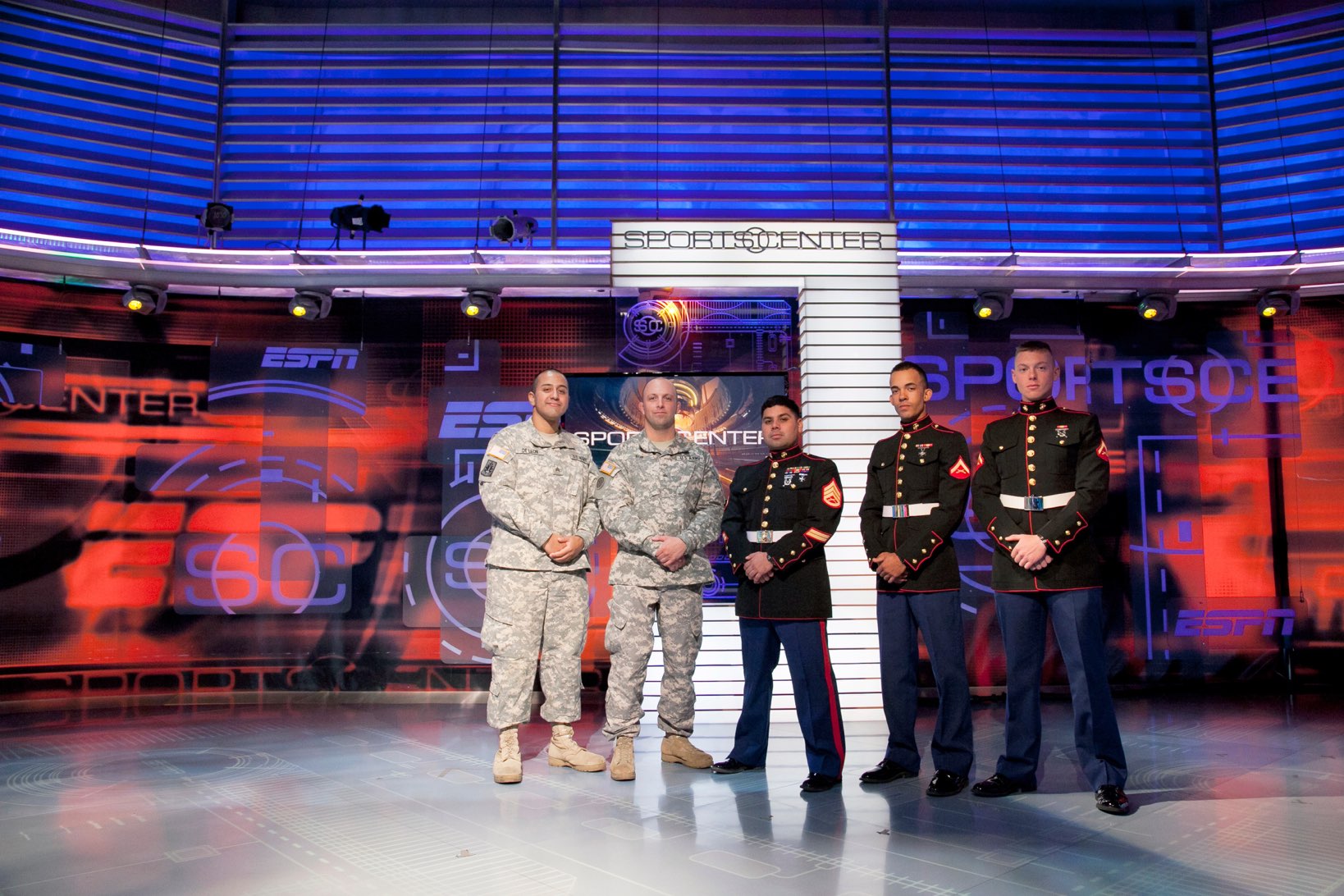 At the inaugural Veterans Institute, Iger said, "When veterans look to the future, they deserve to find open doors and opportunities." Disney will build upon its commitment to honor those who have served our nation and will continue to "Employ Excellence" by hiring and supporting veterans as Disney's Heroes Work Here program embarks on its next five years and beyond.