The Walt Disney Company—together with Make-A-Wish®—has made a remarkable 150,000 Disney wishes come true for children facing critical illnesses and their families. Disney celebrated the milestone during World Wish Day® on Saturday, April 29, with a first-of-its-kind dedication to wish kids at Disneyland Park, as well as global events and wish-granting throughout the company. The date marks the anniversary of the wish that inspired the founding of Make-A-Wish in 1980.
Since the first official wish was granted at Disneyland Resort more than 43 years ago, Disney has become the world's largest wish granter for Make-A-Wish and brought countless moments of joy to wish kids and their loved ones.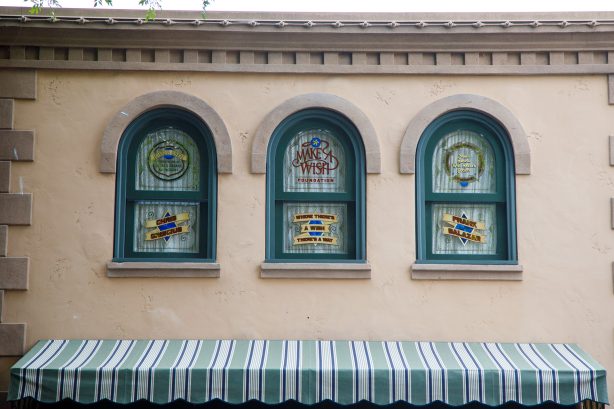 As part of this year's World Wish Day celebration, Disney unveiled special, first-of-its-kind windows on Main Street, U.S.A. at Disneyland Park dedicated to Make-A-Wish and wish kids of the world. Main Street, U.S.A. windows have historically been dedicated to people who have made significant contributions to Disney over the past century; these windows, the first ever dedicated to a nonprofit, represent the unique and special relationship Disney and Make-A-Wish have developed throughout the years. The three windows include a center window dedicated to Make-A-Wish and all the wish kids past, present, and future; and side windows honoring Chris Greicius, whose wish inspired the creation of Make-A-Wish, and Frank "Bopsy" Salazar, the first official wish granted by Make-A-Wish (and the first Disney wish).

Chris' mother Linda Pauling, and Octaviana V. Trujillo, Bopsy's mother, were on hand for the heartwarming dedication.
"Disney and Make-A-Wish are a perfect match—we're both in the business of creating happiness," said Josh D'Amaro, Chairman of Disney Parks Experiences and Products, and Make-A-Wish America Board Member. "We also understand the transformative impact we can make on the lives of wish kids and their families. We're thrilled to honor the history of Make-A-Wish and Disney together, and look forward to creating special moments for many years to come."
Leslie Motter, President and CEO of Make-A-Wish America, added, "World Wish Day presents an opportunity to bring together the global community of supporters that makes wishes possible, and Disney has been one of our most committed and impactful supporters from the very beginning. It's a testament to the passion and generosity of cast members past and present that we have reached the point where our wish families are being recognized with their very own, dedicated windows at Disneyland Resort."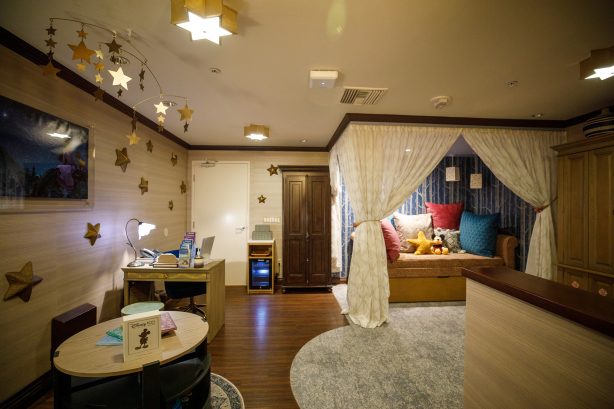 The three windows are located above the redesigned and rededicated Wish Lounge, where wish families can relax privately during their visit to Disneyland. Walt Disney Imagineering worked with artists from Walt Disney Animation Studios to reinvent the Wish Lounge inspired by the visual style and characters from Disney Animation's upcoming animated film, Wish.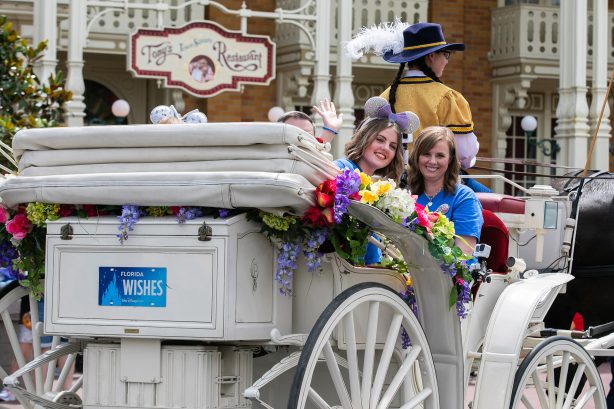 Disney also announced this weekend that Mikayla, a talented 16-year-old from Florida who "lives and breathes theater," will be Disney's official 150,000 wish. Mikayla and her family were surprised with the news on World Wish Day at Disney's Magic Kingdom at Walt Disney World Resort, where she was Grand Marshall of the Disney Festival of Fantasy Parade. She will return to the park later this year for a special celebration to fulfill her wish, which is to perform on stage at Disney.
"A kid can wish for anything they want, and they are choosing a Disney wish. It's really remarkable and honestly only to be rivaled by the pure joy, happiness, the together time and the strength that the granting of the Disney wish delivers to the wish kids and their families," said Jennifer Cohen, Executive Vice President, Corporate Social Responsibility, The Walt Disney Company. "Our wish granting work is truly Disney at its best. Often the wish is a pivotal turning point in that child's ability to cope with the illness and it brings joy and a sense of normalcy back into the children's life in the moment, but it also gives them strength and inspiration that lasts long beyond the wish moment."
Disney Parks around the world also celebrated World Wish Day by hosting wish kids and their families. These included Shanghai Disney Resort, which hosted a charity concert benefitting its local Make-A-Wish affiliate on April 15; Hong Kong Disneyland, which hosted a World Wish Day celebration party during which 10-year-old wish kid Javis' wish to play the drums onstage was granted; and Disneyland Paris, which held Wish Weekend, hosting 80 wish kids and their families at the theme park for a weekend full of wish granting.
In addition to Disney Parks-related celebrations, The Walt Disney Company honored World Wish Day by making a wide array of wishes come true. ESPN helped enhance Kyle's wish to announce the first-round draft pick for his favorite team—the New York Jets—at the NFL Draft in Kansas City. Kyle was also able to visit the sets of ESPN's NFL Live and College Game Day shows. In Los Angeles, four wish kids were welcomed to Marvel Studios' Guardians of the Galaxy Vol. 3 World Premiere, during which they walked the red carpet, met the stars, and were given a first look at the highly anticipated third film in the trilogy. Pixar fulfilled Addie's wish to be a voice actor with her visit to the Pixar campus in Emeryville, California.
"Disney is aspirational and inspirational to a lot of kids and families and there's something we can do for everyone, whether you want to visit a movie set or learn to be a news anchor. Every part of the business is involved in wish granting," said Dvorah Waldman, Director of Enterprise Social Responsibility, The Walt Disney Company.
Wishes granted by Disney range from theme park and resort vacations, cruises, and shopping sprees, to studio visits, talent meet-and-greets, sports-themed experiences, and more. In addition to working with Make-A-Wish to grant a wide array of wishes, many Disney cast members are also wish-granting volunteers, parents of wish kids, or wish alumni themselves.
To learn more about how Disney and Make-A-Wish create magical wishes together, visit wish.org/disney.