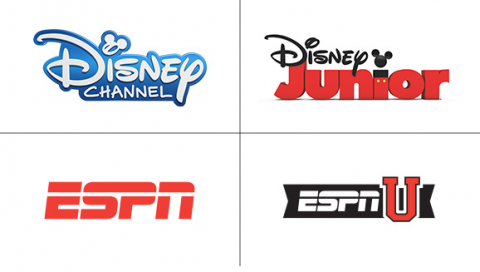 Disney Junior, ESPN, ESPNU and Disney Channel have earned high marks from cable and telco TV subscribers in Beta Research Corporation's annual Cable Subscriber Study. Households that were surveyed ranked the four networks among the top 10 perceived value among network viewers, with Disney Junior ranked No. 1, ESPN named No. 2 overall (and No. 1 major basic network), ESPNU at No. 4 and Disney Channel at No. 9. The 2015 study marks the 10th time in 11 studies where ESPN has claimed one of the top two slots.
ESPN received high honors in multiple areas of focus. The network is among the Top Five Favorite Networks of 19 percent of all respondents and is the favorite network among adults 25–54, men 18+, men 18–34, men 18–49, and men who would consider dropping cable altogether. Men 18+ ranked ESPN in the top spot for programming quality and importance to enjoyment of cable. ESPN tied as the top network for viewer satisfaction.
Adults age 18–49 ranked ESPNU second (behind ESPN) on perceived value among viewers, and ESPNU was first among adults with children under 12 years old. Disney Junior ranked first among potential cord cutters.
Earlier this summer, Beta Research Corporation surveyed cable households across the U.S. and asked respondents about topics that included satisfaction with cable networks, favorite basic/expanded basic channels, programming quality of cable networks, perceived value of cable networks, and how likely they would be to switch cable providers if important cable channels are dropped. More than 45 basic cable networks were included in the study.