For more than 50 years, Disney and Boys & Girls Clubs of America have worked together to inspire generations of leaders, innovators and dreamers.
It's gratifying to know that both of our organizations provide thousands of kids with tools that spark the innovation needed to help them improve their communities and create the great futures they imagine. Our longstanding goal is simple, yet very important: make a positive impact in kids' lives every day. And, as much as we inspire these dreamers and doers of tomorrow, we encourage them to share that goal amongst their friends, their families, other leaders and themselves.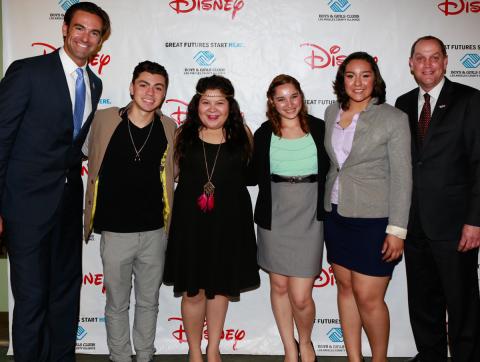 Photo credit: Chris Schmitt
Last night, the Boys & Girls Clubs Los Angeles County Alliance recognized an outstanding group of teens who lead the way in service to their Club, community and families—all while maintaining strong academic performance.
The ceremony, presented by Disney, honored two finalists who were named co-LA County Youths of the Year: Margarita M. Sandoval (Boys & Girls Club of the Foothills) and Paola E. Gomez (Salesian Boys & Girls Club of Los Angeles). Both will receive a $2,500 scholarship from Disney, along with an invitation to serve a one-year term as the teen spokesperson to represent their Club's youth.
If the candidates advance to the state level, they will join counterparts from other states in the National Youth of the Year competition. There, the winner can earn more than $61,000 in college scholarships and even have the opportunity to meet the President of the United States. The National Youth of the Year will then serve a one-year term as Boys & Girls Clubs of America's national teen spokesperson that advocates for nearly four million youth served by Boys & Girls Clubs across the country.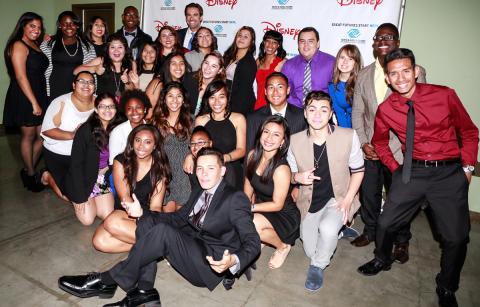 Photo credit: Chris Schmitt
Disney Channel stars Raini Rodriguez, (Austin & Ally) and Adam Irigoyen, (Shake it Up) took part in the program, along with emcee Elex Michaelson, (ABC 7 Eyewitness News), to celebrate the accomplishments of these inspiring young people.
Congratulations to each of the honorees and finalists!