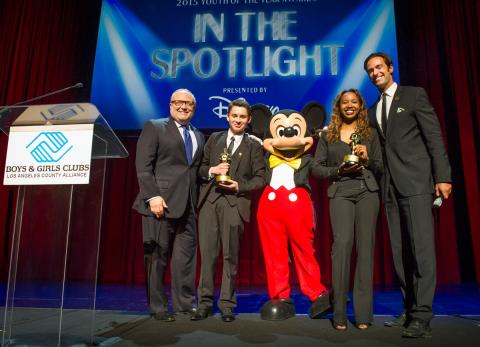 For more than fifty years, Disney and Boys & Girls Clubs of America have teamed up to help kids create the great futures they imagine.
Last night's Boys & Girls Clubs Los Angeles County Alliance's Youth of the Year ceremony at the El Capitan Theatre in Hollywood, California, celebrated that mission and the extraordinary achievements of Club youth.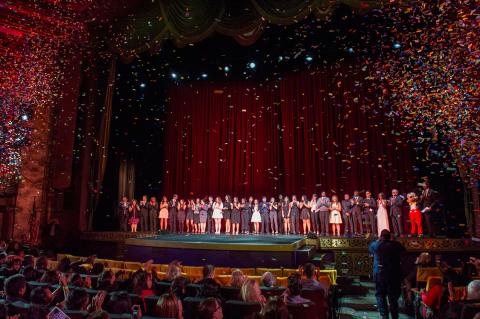 With Disney as the presenting sponsor of the 2015 Youth of the Year Competition—a Boys & Girls Club premiere leadership program that focuses on Club involvement, community and personal growth—two finalists were honored and named LA County Youths of the Year. Disney Senior Executive Vice President and Chief Financial Officer Jay Rasulo presented Ronnie Oloimooja (Boys & Girls Club of the South Bay) and Brian Juarez (Watts/Willowbrook Boys & Girls Club) with their awards, and each will receive a $3,500 scholarship made possible by Disney and advance to the statewide competition.
"Disney's history with the Boys & Girls Clubs of America spans more than half a century, and we have worked together year after year to inspire generations of dreamers and doers," Rasulo said on stage at the ceremony. "We are honored to recognize the promising achievements of Angeleno youth—many regard them as the promise of tomorrow, but I view them as the leaders of today."
Ben Savage from Disney Channel's Girl Meets World, Modern Family star Rico Rodriguez and his sister, Austin & Ally's Raini Rodriguez, and emcee Elex Michaelson from ABC7 Eyewitness News joined hundreds of youth from all 27 Boys & Girls Clubs in the Los Angeles Alliance market area and took part in the evening's festivities.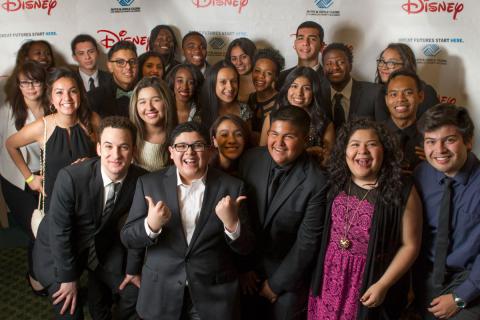 From all of us here at Disney, congratulations to all of the finalists!