One of our most enduring and unique global traditions at Walt Disney Parks and Resorts is also one of our most important because it extends the Disney brand in local markets where we operate.
During the past several weeks, the Disney Global Ambassador program has welcomed newly selected cast members in Anaheim, Orlando, Paris, Hong Kong and Tokyo. Each Ambassador will serve as the official representatives for our resorts. The prestigious positions are selected after a rigorous, multi-step interview process that culminates with a ceremony at each park to introduce them.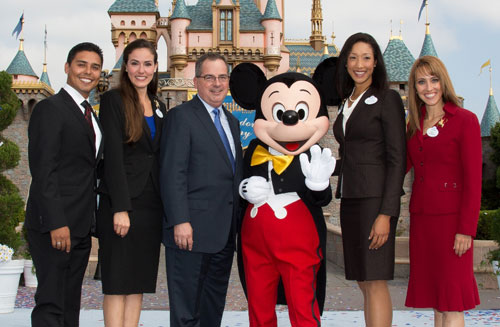 Although the responsibilities of Ambassadors may have changed over time, their importance to the reputation of Disney Parks can't be overstated. They foster Walt Disney's original vision by hosting elected officials and business leaders at our parks and are active community partners through visits to hospitals, participation in VoluntEAR projects and frequent presentations in support of our community initiatives. They also serve a primary role in cast member recognition celebrations.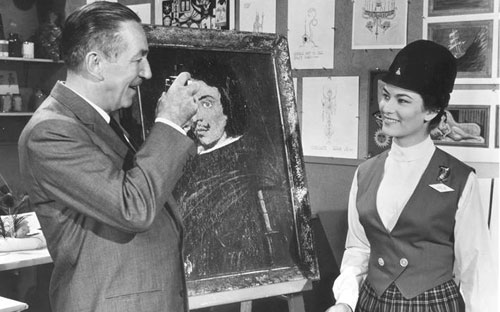 Along with the multiple responsibilities that they undertake — this year alone, for example, the Ambassador team from the Disneyland Resort conducted more than 270 media interviews — the role embodies an historic past.
The program began in 1965; as multiple projects weighed on Walt's schedule, he was overwhelmed with requests for his time and personal appearances. To solve the problem, he appointed someone to serve as the official spokesperson of all Disneyland cast members in order to help promote the business. Today, that tradition continues.
Over the past four weeks, the following individuals were selected as Disney Ambassadors at our theme parks around the world. Please join us in congratulating our newest Ambassadors!
Walt Disney World Resort: Tye Arnold and Richard Tamayo
Disneyland Resort: Sachiko White and Megan Navarette
Disneyland Paris: Antonella Giallombardo and Jonathan Rabeute
Hong Kong Disneyland: Arthur Lau
Tokyo Disneyland: Ayaka Nagai