The fourth annual Disney Accelerator Demo Day provided an exciting glimpse into the future of media and entertainment, as 11 companies from a range of areas such as esports, location-based entertainment, robotics, media production and distribution, messaging commerce, and real-time entertainment presented their businesses to investors, Disney executives and other industry leaders.
"There's nothing like being introduced to new ideas, new concepts and new people, and the energy that we derive from the relationships that we've had over these first three Accelerator programs is substantial," said Disney Chairman and CEO Bob Iger during his introduction at the October 11 event on The Walt Disney Studios lot in Burbank, California. "It also reminds us of just how dynamic our businesses are, how quickly they're changing, what the impact of technology on our businesses is and how constant change is. I think that's actually probably the most valuable part of this experience for us—that reminder of this ever-present change in dynamism."
Since the program launched in 2014, the Disney Accelerator program has connected participant companies from around with the world with Disney's creativity, imagination and expertise. For the last three months, this year's companies were given unprecedented access to Disney's leadership team, and have received mentorship and support from senior executives across The Walt Disney Company's businesses.
"Technological innovation has always been a core value of The Walt Disney Company, and the Disney Accelerator allows us to connect with new ideas, entrepreneurs and innovation from around the world," said Michael Abrams, senior vice president, Innovation, The Walt Disney Company. "Today, 11 companies that we now consider a part of our extended Disney family shared their vision for the future, and we look forward to continued collaboration with all of them."
Many companies that have been part of the Disney Accelerator in previous years continue to collaborate with Disney: Sphero's R2-D2 and BB-93 App-enabled droids and littleBits' Droid Inventor Kit were among the highest-profile Star Wars products introduced during the Force Friday II event. The 2015 Disney Accelerator participant StatMuse, an AI-powered natural language sports storytelling and knowledge platform, recently unveiled a new iOS app and Amazon Alexa Skill that enables fans to ask about scores, stats, and hear from the voices of sports superstars and personalities including Scott Van Pelt, host of ESPN's SportsCenter.
Here are the 11 startups that, with Disney, are turning their dreams for new media and entertainment experiences into reality: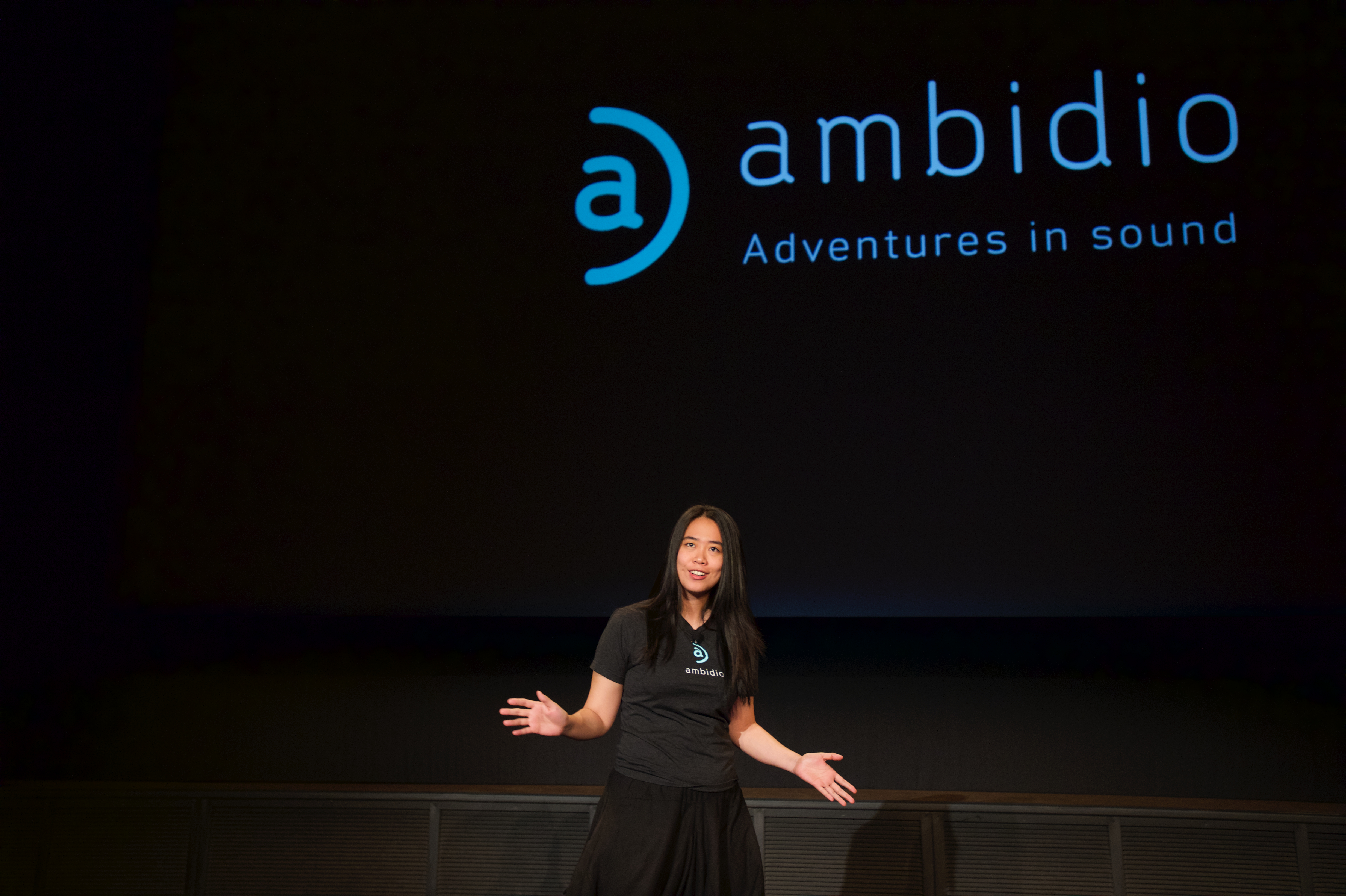 Ambidio is bringing immersive surround-sound audio to personal devices. Ambidio Founder Iris Wu explained, "You don't have to download anything or buy any new hardware in order to enjoy Ambidio sound. Ambidio is added to the video by sound engineers, like me. You just watch the way you always do—and listen and enjoy." This summer Marvel Studios' Thor: Ragnarok trailer featured Ambidio's innovative sound technology to give viewers a truly immersive experience. Ambidio has been working with Skywalker Sound, as well as with The Walt Disney Studios to test feature films with its technology, and with Disney|ABC Television Group to test Ambidio for streaming TV.
aXiomatic is an esports and gaming company created by leading sports team owners that holds a majority stake in Team Liquid, a top esports team in the U.S. and Europe, and a stake in Super League Gaming. "We see esports as a cultural sea change in the way that millennials and Generation Z consume and engage with content—and that's not going backwards," stated aXiomatic CEO Bruce Stein.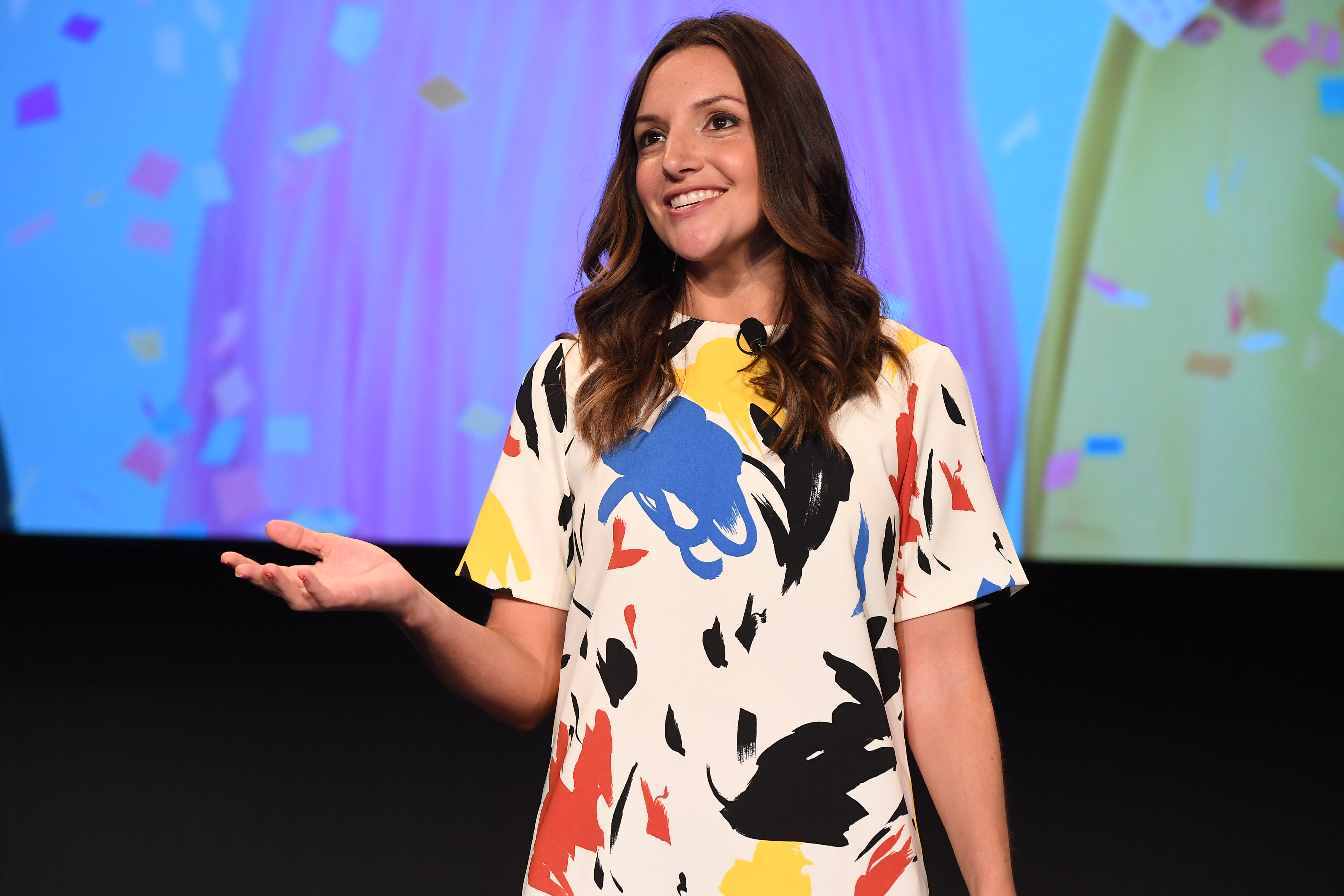 Brit + Co reaches a total monthly audience of more than 130 million and aims to inspire, inform and entertain women through content, online classes, and merchandising. The digital media company's Founder and CEO Brit Morin announced at Demo Day, "Beginning as soon as this week, we're teaming up with Freeform, the Disney Digital Network and Good Morning America to activate our combined digital audiences to tune in to upcoming holiday events around tentpole programming such as "13 Nights of Halloween" and "25 Days of Christmas."
Epic Games' Unreal Engine is used by millions of game developers and digital creatives across PC, console, mobile, virtual and augmented reality platforms, and television and film. "We're now seeing that Unreal Engine is being used way beyond the gaming industry," said CEO Tim Sweeney. Epic is also known for creating the Unreal, Gears of War and Infinity Blade series of games, and their newest title, Fortnite, which was released in July, has already reached 10 million users, and is one of the most played games worldwide. At Demo Day, the company showcased how Epic and businesses across The Walt Disney Company are collaborating on entertainment experiences and new technology demonstrations across multiple platforms.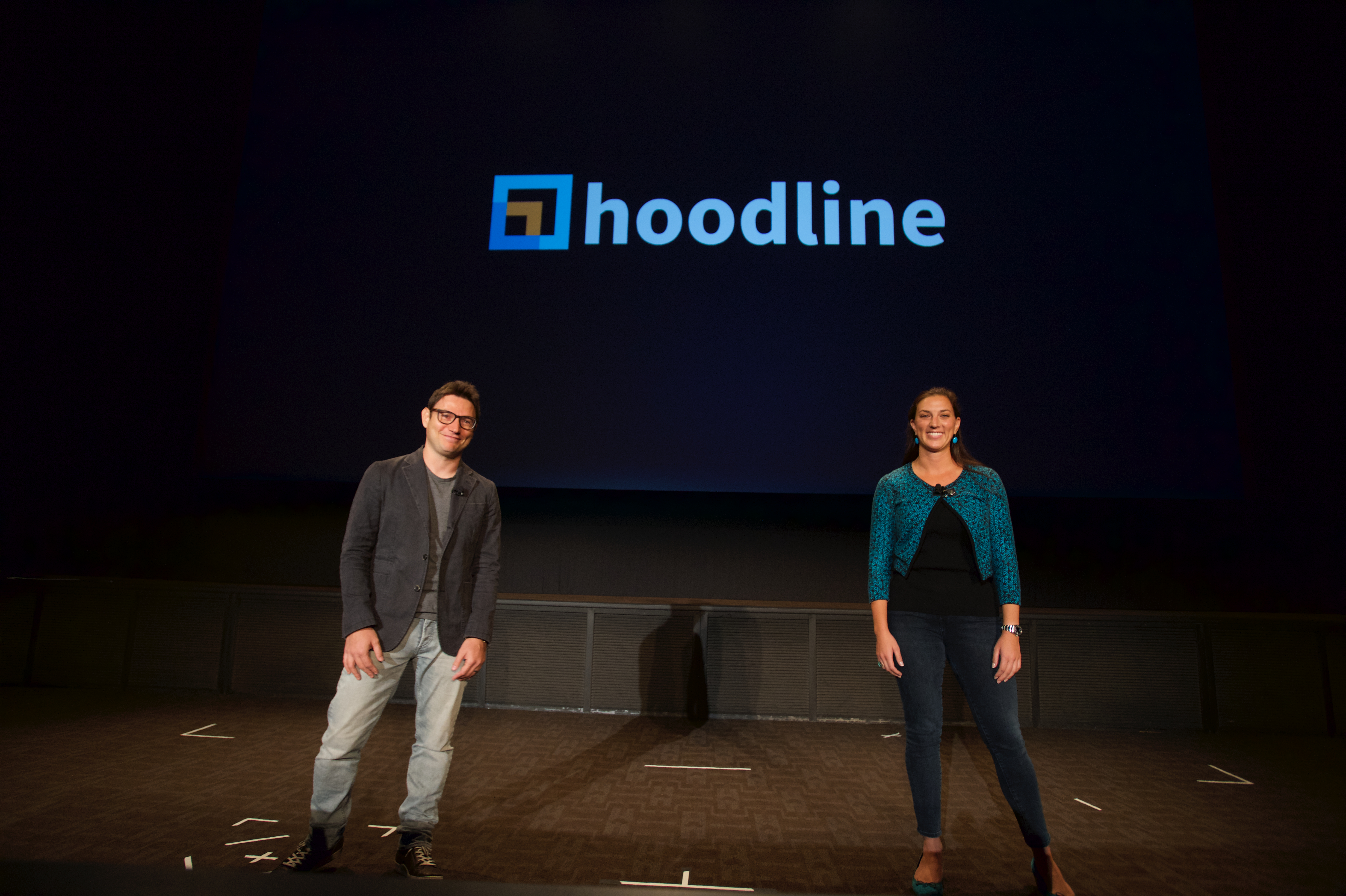 Hoodline's local news and content discovery platform, Atlas, uses machine learning to create and distribute geo-tagged and personalized content from hundreds of media partners into websites and mobile apps. "We're that crazy startup that wants to solve 'local,'" remarked Hoodline COO Jes Wolfe. She and CEO Razmig Hovaghimian announced that the company is working with ABC to bring local content from Atlas to all ABC-owned TV station mobile apps around the country. ABC is also planning to use Atlas to help bring even more personalized experiences to its TV station apps.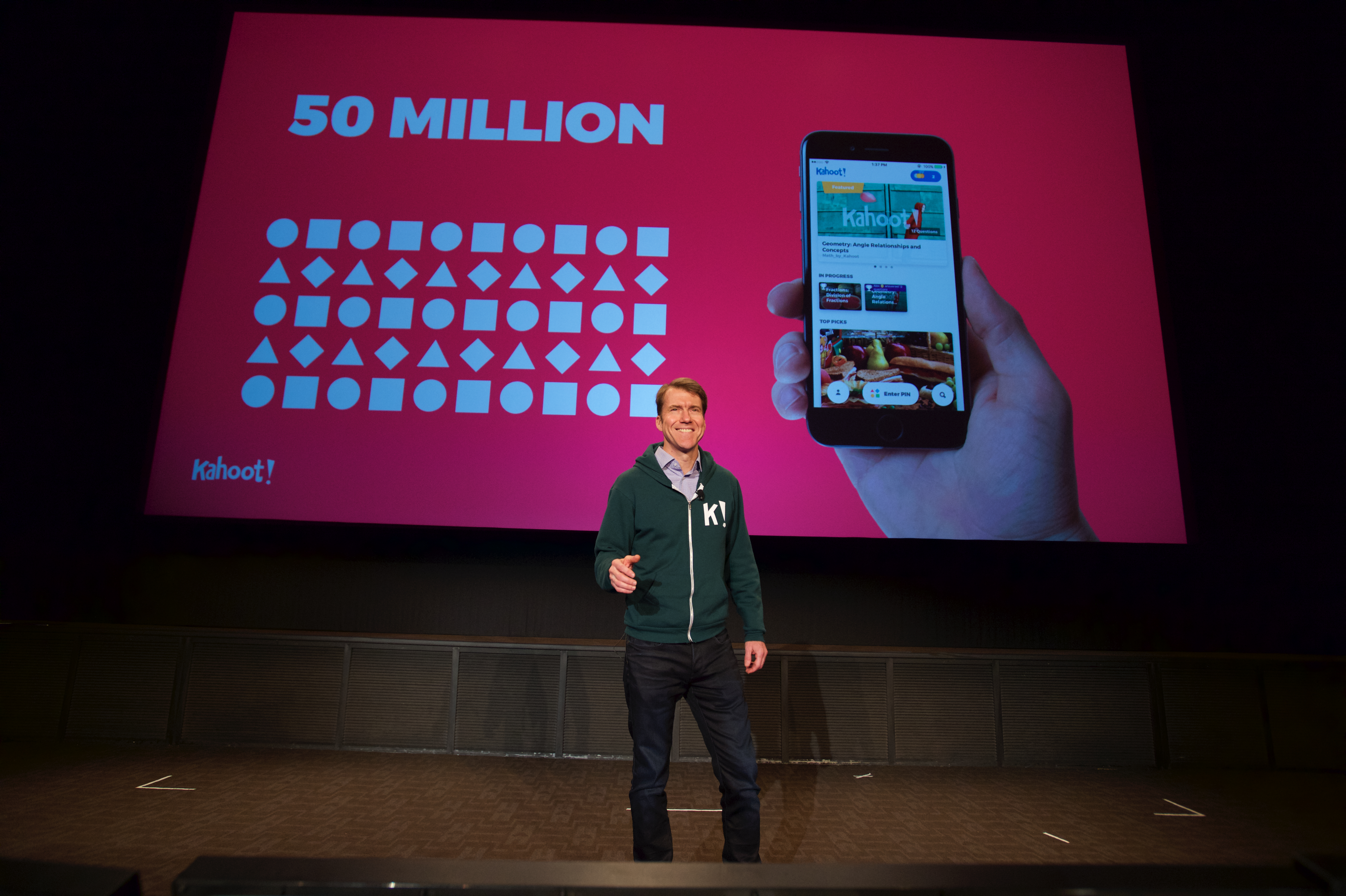 Kahoot! is a game-based learning and trivia platform with more than 50 million monthly active users in 180 countries. "Kahoot! has already become a pop-culture phenomenon and lives at this amazing intersection of learning, technology and entertainment," said Kahoot! CEO Erik Harrell. The company is planning to pilot ESPN and Lucasfilm content on the Kahoot! platform, primarily focused on bringing the magic of storytelling to K–12 students, while also engaging them in STEAM subjects in unique and entertaining ways.
ProductionPro improves creative collaboration in film, television and theatre production by pulling scripts, research and designs together to empower decision-making. "This is the first real-time notebook that morphs with the structure of the story," noted ProductionPro CEO Alexander Libby. Disney's theatrical production of Frozen is working with ProductionPro, and Disneyland Park has started a pilot to use ProductionPro for live shows. The company is also working with Disney to prepare ProductionPro for a pilot on a major motion picture.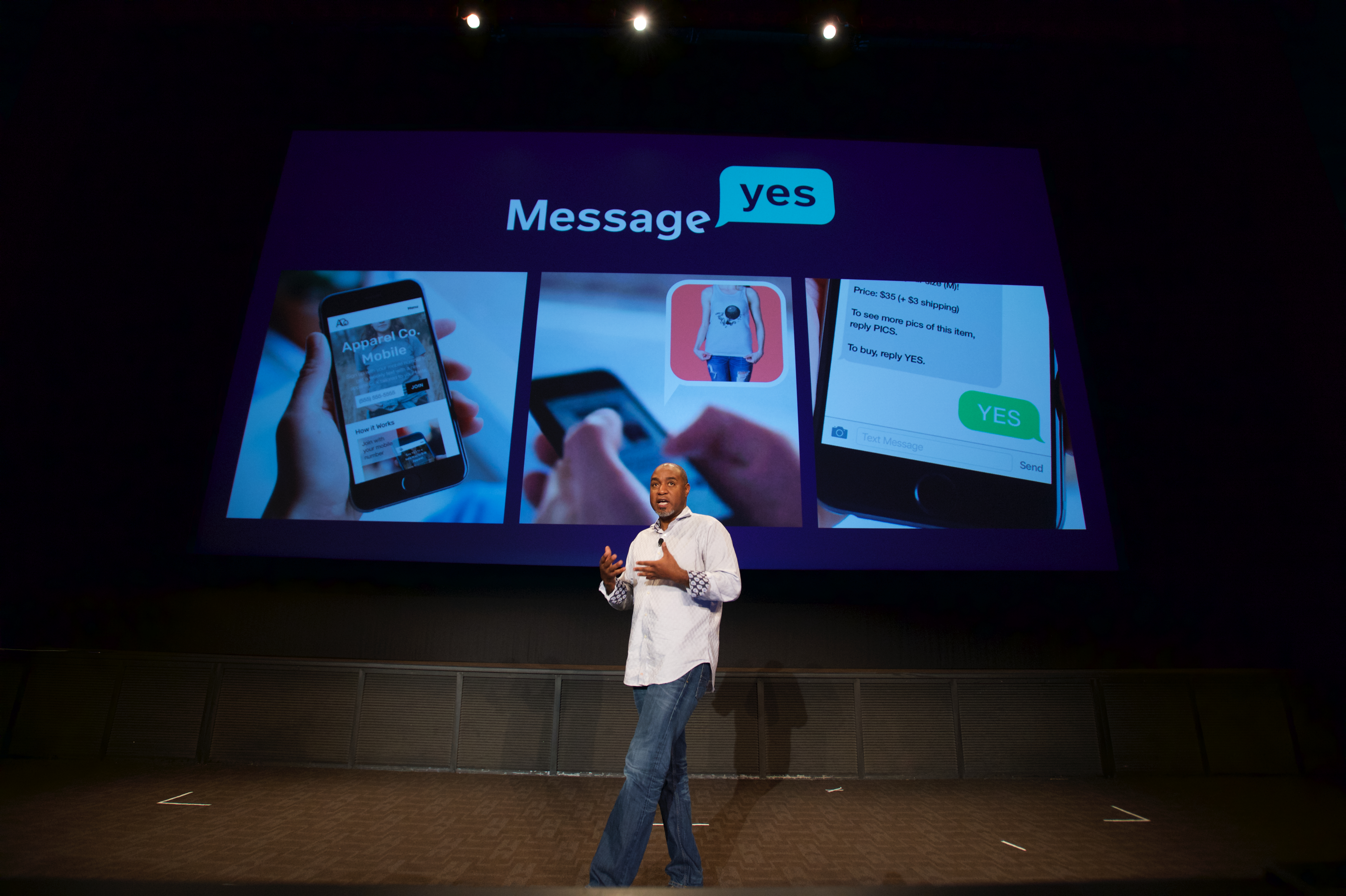 MessageYes (previously known as ReplyYes) has created a mobile messaging e-commerce platform that lets customers simply reply "YES" to a personalized text or message to buy products on their phones. At Demo Day, MessageYes CEO Dave Cotter shared how during the Disney Accelerator program, the company began exploring the intersection of messaging and ecommerce with the teams at Disney. "Just as smartphones and messaging transformed the way we communicate, we think the same kind of transformation is going to happen as it relates to how we shop," Cotter said.
Samba TV generates real-time viewership data across broadcast, cable TV, over-the-top and digital media. "Our approach reflects how people watch TV today, incorporating TV viewership data from all of the screens that we use to watch video," said Samba TV CEO Ashwin Navin. The data and analytics company announced it is working with Walt Disney Parks and Resorts to better optimize their marketing spend across TV and digital. Additionally, the company is working with the Walt Disney Studios Media and Marketing Science teams to determine how both TV and digital marketing influence purchase decisions of movie tickets and home videos.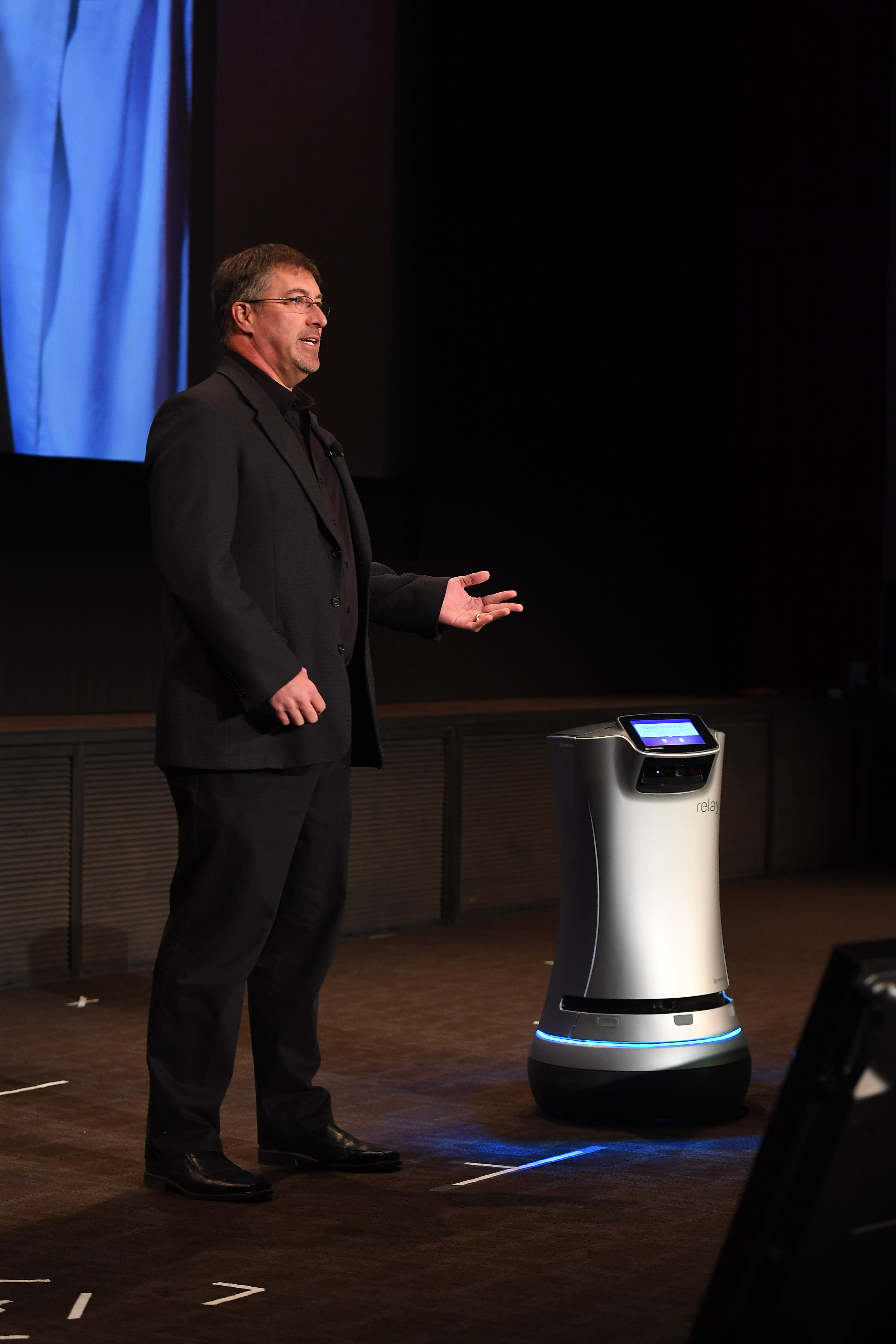 Savioke, a robotics company that develops and deploys autonomous indoor delivery robots that assist workers in busy environments, logistics facilities and apartment buildings, is starting a pilot with Relay in a hotel at Walt Disney World Resort and exploring opportunities for collaboration with Walt Disney Imagineering. Additionally, Good Morning America is planning to test Relay as part of their team, delivering coffee, scripts and surprises to the hosts and celebrities. Savioke Founder and CEO Steve Cousins shared, "The real magic is in his character. It's Relay's charm, politeness and honesty that make him more a beloved teammate than a functional appliance—and that's why working with Disney is a dream come true for us."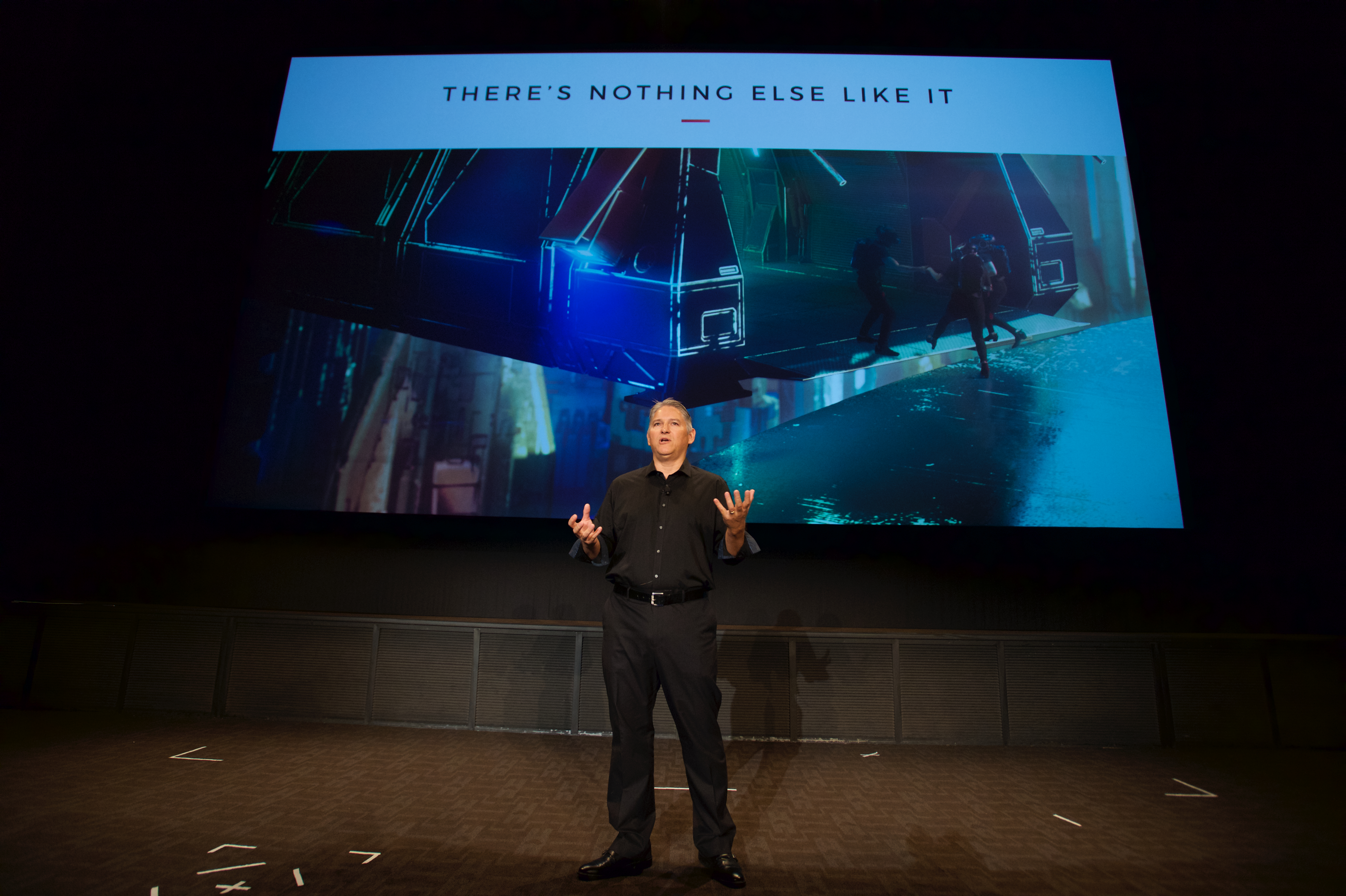 The VOID is a location-based entertainment company that fully immerses guests in virtual experiences with friends and family, engaging all the senses. The VOID combines interactive sets, virtual reality, real-time effects and state-of-the-art technology to bring guests into their experiences. CEO Cliff Plumer said, "For guests in The VOID, these experiences are real. They're shared memories that will last a lifetime." The VOID's highly anticipated hyper-reality experience Star Wars™: Secrets of the Empire is debuting at Disney Springs at Walt Disney World Resort in Orlando on December 16 and Downtown Disney at Disneyland Resort in Anaheim on January 5. Tickets are now on sale at thevoid.com.
For more information about the Disney Accelerator program, please visit DisneyAccelerator.com.