We believe food is an important part of a Disney vacation that provides a special opportunity for families to make memories together. Our parks have continually been recognized by both guests and industry experts for the exceptional, innovative and fun dining experiences available at our resorts around the world.
Recently, the team of chefs at Hong Kong Disneyland has been recognized for outstanding culinary leadership and commitment to the local community. Here's a look at some of their latest accomplishments and initiatives: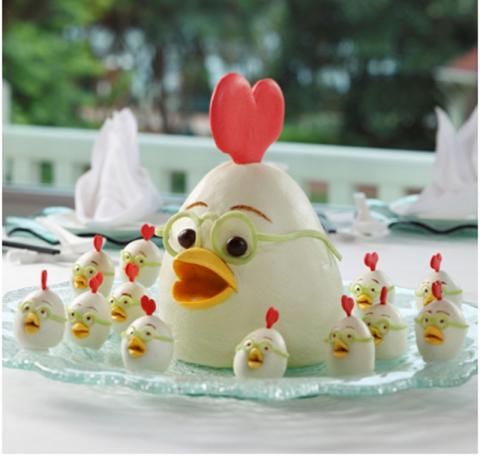 Showcasing International Cuisine at Award-Winning Restaurants—Hong Kong Disneyland boasts a range of dishes to satisfy our international guests. Their specialties vary from South Asian cuisine and dishes inspired by China to American Midwestern cooking. They even feature a wide range of Halal-certified options and vegetarian meals. Located in the Hong Kong Disneyland Hotel, the award-winning Crystal Lotus restaurant specializes in food from four major culinary regions of China: Sichuan, Beijing, Shanghai and Guangdong. Try the specially created signature Disney Dim Sum for a taste of traditional Chinese cuisine with a pinch of Disney flare.
Inspiring Culinary Excellence at International Competitions—The incredible talent of the chefs at Hong Kong Disneyland not only boosts the resort's reputation for culinary excellence, it also promotes Hong Kong as a leading food destination. Hong Kong Disneyland led a team of chefs to win the world-renowned Salon Culinaire Mondial, a western cuisine competition held every six years in Basel, Switzerland. Additionally, two young chefs from Hong Kong Disneyland won the 2013 International Young Chef Challenge in Korea. These honors underscore Hong Kong Disneyland as a leader in global cuisine.
Benefiting the Community Through Food—Hong Kong Disneyland chefs promote the wise use of surplus food through a partnership with Hong Kong's leading hunger relief charity,Foodlink, by donating to those in need. Since the program's inception in December 2013, Hong Kong Disneyland has collected more than 11 tons of safe-to-eat excess food from its hotels and restaurants. Chefs volunteer their personal time to transform the surplus ingredients into delicious dishes that are then delivered throughout Hong Kong each week. This is a unique way for our chefs to use their time and talent to serve others, and their efforts go a long way toward the wellness of underserved children and families in nearby communities.
We are proud to acknowledge the team of chefs at Hong Kong Disneyland for their hard work and dedication to their craft and the community.