Calling all fashionistas and ABC Family fans! Did you catch this week's groundbreaking announcement? Find out about the brand-new clothing collection inspired by some of your favorite ABC Family shows, along with additional news from around Disney this week!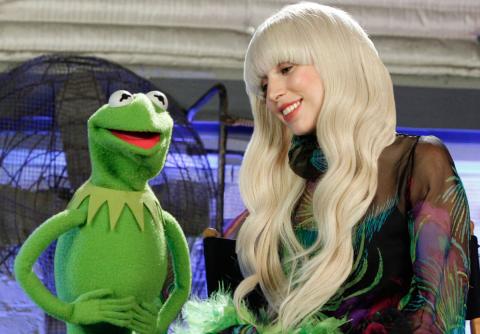 We hear her smash hits on the radio, but Lady Gaga will be appearing on television screens across America next month with some very special guests—The Muppets! On Thanksgiving night, November 28 (9:30-11:00 p.m., ET), the ABC Television Network will air the 90-minute special Lady Gaga & The Muppets Holiday Spectacular. The broadcast offers an avant-garde twist on the classic holiday variety show as Lady Gaga goes backstage with The Muppets, making her performance dream come true when they combine forces to sing holiday favorites and Lady Gaga hits. Turkey, pumpkin pie, Lady Gaga, Kermit, Miss Piggy and the rest of The Muppets crew—I can't imagine a better way to celebrate the holiday!
New York Comic Con took place this past weekend and along with all of the exciting super hero action, fans got a sneak peek of Marvel Universe LIVE! Marvel's most iconic heroes and fearsome villains will come to life like never before during the upcoming live-action arena spectacular. Officially kicking off in July 2014, Marvel Universe LIVE! will redefine the live show experience by integrating a Marvel character-driven story with state-of-the-art special effects, pyrotechnics, aerial stunts, martial arts and countless other show elements. Stay tuned for more updates on Disney Post!
And, to top off the week, get a glimpse of Adventures by Disney's newest Frozen-inspired itinerary.