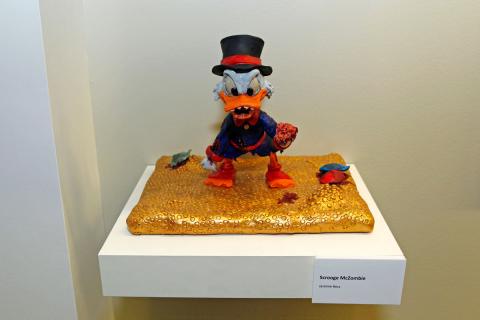 In the spirit of Halloween and the upcoming celebration of its 30th anniversary, Disney Television Animation hosted "Re-Animated: The Zombie Show," an art gallery that celebrated their employees' talents and creativity… zombie style!
The event took place at the Disney Television Animation Studios in Glendale, California, where employees across all areas of the TV studio—including producers, animators, assistants, editors, executives, and writers—contributed their favorite zombified Disney Television Animation character.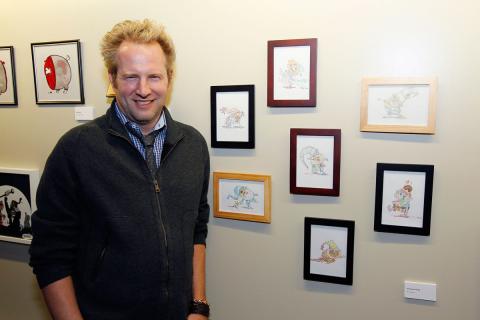 Eric Coleman, senior vice president, original series, Disney Television Animation, said, "We wanted to think of something that could incorporate the history of the studio, but also something that we knew that a lot of artists would spark to. And everybody loves zombies."
From classics like zombie Uncle Scrooge McDuck to artwork zombifying new series like The 7D with a spoof called, "The Seven Dead," Television Animation employees came up with their most creative, creepiest pieces. "We get submissions from so many people across all departments and they're really vibrant, wonderful showcases for everyone's talents, and you find out a lot of things about your fellow coworkers that you didn't know," Mike Moon, vice president, Creative, Disney Television Animation, said.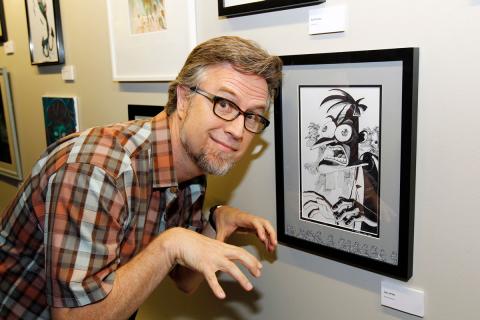 Phineas and Ferb co-creator and executive producer Dan Povenmire submitted a piece inspired by his show, "I drew several Doofenshmirtzes, called 'Lots of Me,' and on the bottom I had all of these Doofenshmirtzes converging on a little caricature of me behind a microphone."
Held a few times each year, with different creative themes for each one, the art galleries give Disney Television Animation employees the true experience of a creative environment and the opportunity to come together and celebrate, as well as the chance to step out of their artistic comfort zones. Daron Nefcy, creator and executive producer of upcoming series, Star Vs. The Forces of Evil shares, "It's great to have an event where the studio can get together. We spend a lot of time at our desks, so it's fun to actually get to hang out."