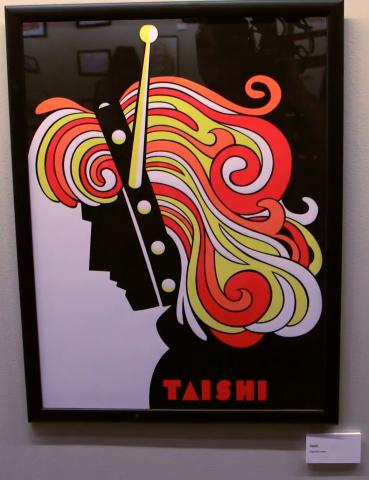 Disney Television Animation recently hosted a "Man vs. Machine: The Robot Show!" art gallery, inspiring dozens of artistic pieces created by the group's talented employee base."We get our production people, we get executives, we get lots of different people in the studio contributing pieces," Eric Coleman, senior vice president, Original Series, Disney Television Animation, said.
The art gallery events, held a few times a year, give Television Animation employees an opportunity to come together and celebrate their creativity and inventiveness, while also taking the time to recognize each other's work and years of service.
This gallery's theme was influenced by the group's affinity for robots and yielded some truly extraordinary—and unique—art pieces. "My piece is based on kind of a '70s giant robot superhero guy," Craig McCracken, creator and executive producer, Wander Over Yonder, said. "But he's got long, beautiful golden locks. Which I think is weird, that there's a robot that's got long, beautiful hair."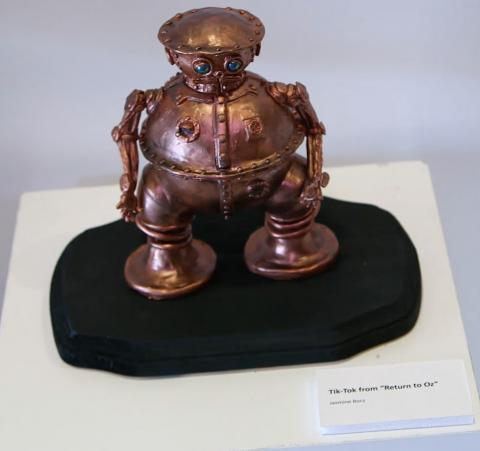 The 1985 Disney fantasy adventure film, Return to Oz, inspired Jasmine Bocz, an assistant editor on the Mickey Mouse cartoon shorts. Her re-creation of the Tik-Tok character from that movie represented just one of the many obscure inspirations that employees drew upon to create their works of art.
The creative spirit of the employees provided a fun and free-flowing atmosphere, and events such as this have made Television Animation the "cool place to work" according to Dan Povenmire, the co-creator and executive producer of Phineas and Ferb.
"From that vibe, the work that is produced really reflects the warmth and the creativity that I think we all feel here," Eric said.