For Disney's Maleficent: Mistress of Evil, costume designer Ellen Mirojnick (The Greatest Showman, Behind the Candelabra) created stunning, unique looks for the three strong, vastly different women at the film's center: Aurora (Elle Fanning), Queen of the Moors; Queen Ingrith (Michelle Pfeiffer), leader of the more cosmopolitan kingdom of Ulstead; and, of course, Maleficent, one of the most iconic Disney villains of all time, played in the new live-action film by Angelina Jolie. In addition to designing a dazzling array of dresses for these independent women—and overseeing the costuming of nearly 600 extras—Mirojnick collaborated with multiple teams to determine a look for the dark fey, winged creatures with horns like Maleficent. She excitedly took on the challenge of designing for these eco-warriors, and refrained from incorporating any man-made materials into their costumes.
"Everything is made of the earth or woven from things that can be grown and colored from natural dyes," Mirojnick explains. "It is all of the earth in a very natural way."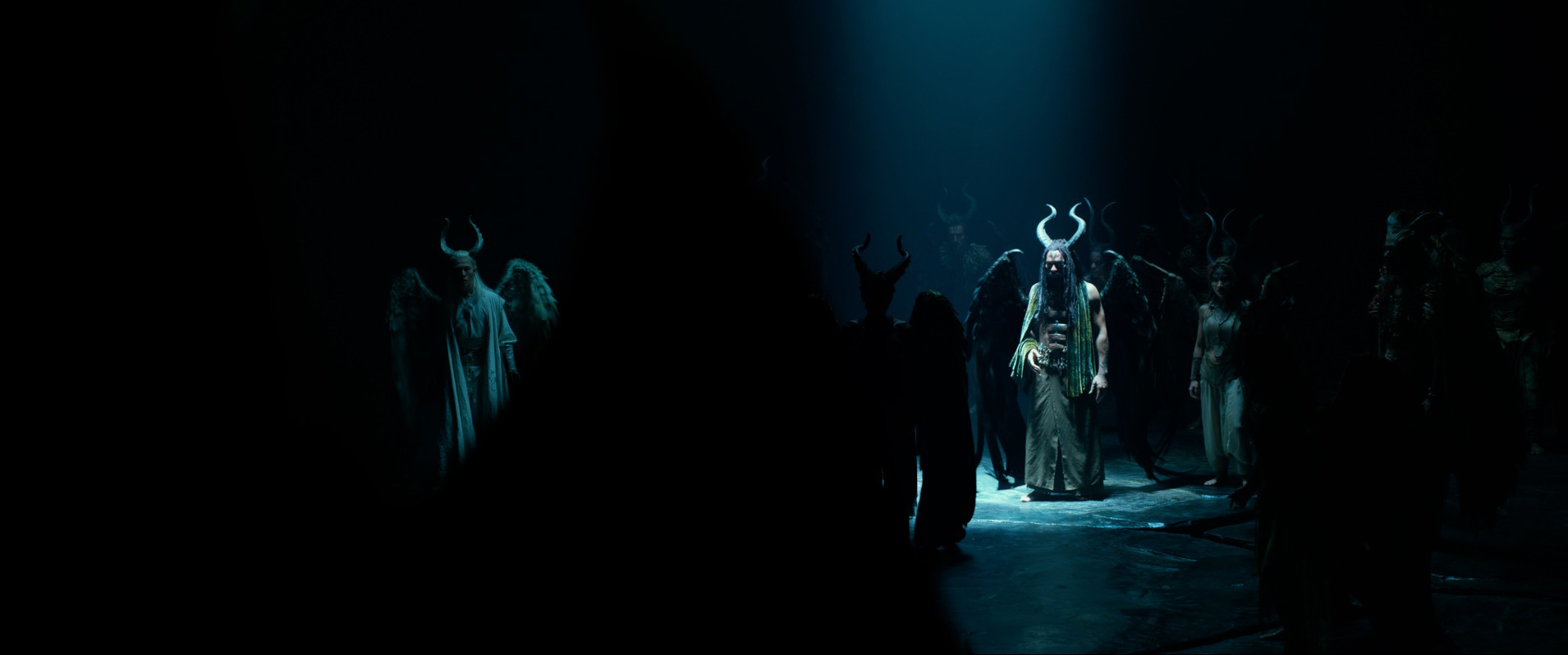 Working closely with the production and set design, hair and makeup, and visual effects teams, Mirojnick's research focused on a diverse range of civilizations and tribes across the globe that have still not been integrated into a modern society. The filmmakers envisioned that the dark fey, living in exile and at war with the human race, originally hailed from a variety of biomes, including desert, tundra, jungle and forest—distinct environments that would inspire Mirojnick's designs.
"Seeing what those environments and what those lands would produce was the language that we used to move forward in trying to create the look of each biome and civilization," she explains. "The palette for the jungle fey is comprised of lots of color. The desert fey look dry and crackly, and their wings are of a very dry‐colored nature, as is their skin. The tundra are white, arctic‐like and feathery with some pale blue and pale gray colors, and the forest fey are green and brown with very organic, treelike qualities." The costumes came together through what Mirojnick describes as an "abstract process" that merged research, sketches, fabrications and molds—often in a nonlinear way.
"Everything was done by hand—nothing was really machine made," Mirojnick shares. It was really done in the most organic, earth-like way." Costumes from the dark fey were made from natural fabrics such as wool or silks "in the rawest stage," with textures and colors added later to "gray goods," as unfinished fabrics are also known. Though Mirojnick's team worked with familiar materials, those elements are intended to be unrecognizable on screen. She notes, "We tried not to make it look like something that you could identify. You don't recognize what exactly it is, how it's made or what it is made from."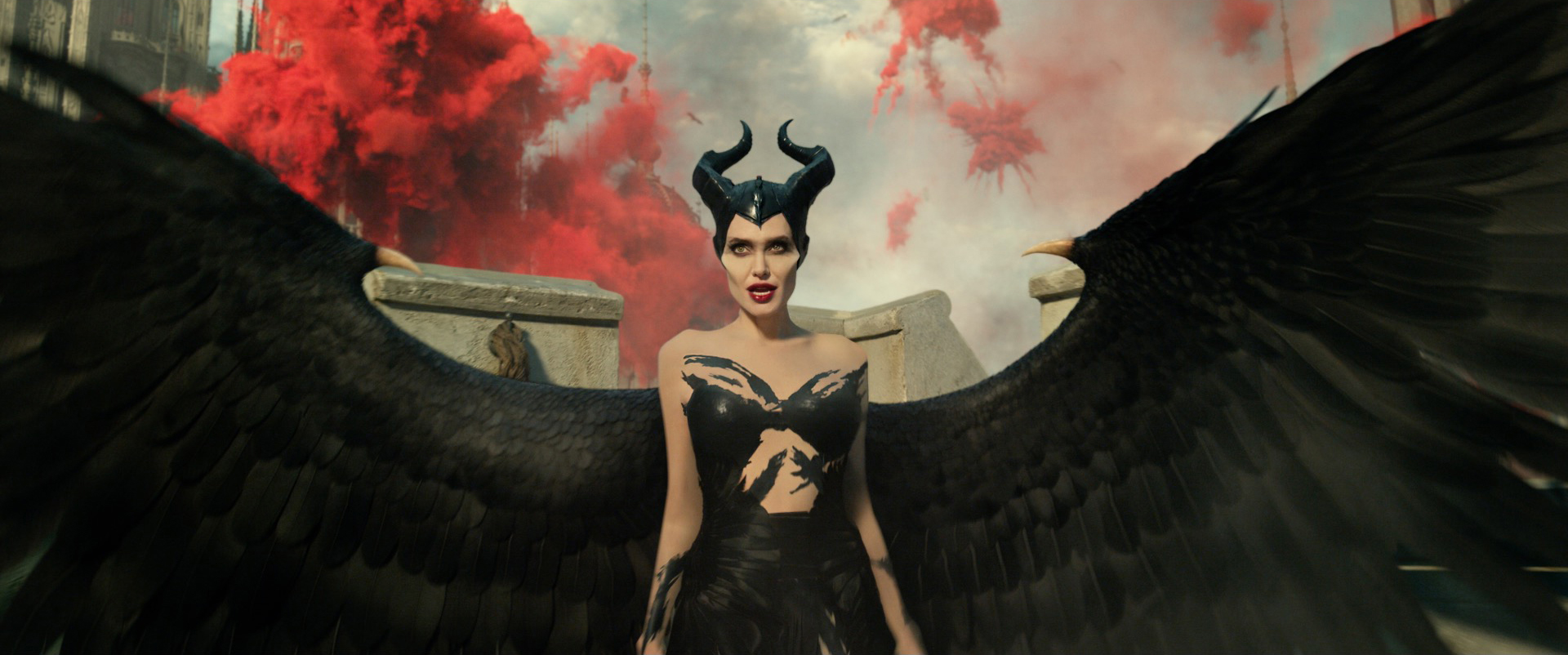 As committed as Mirojnick and the filmmakers were to these natural materials and processes, innovative digital technology was required to truly fulfill her vision for these fantastical creatures. The iconic horns could be achieved through the use of prosthetic makeup, but elements such as the leather-like wings of the dark fey had to be finished after production was completed, through visual effects. "You hand it over to visual effects and you trust that they understand and they do their work with you," Mirojnick says. "It was great trust that we all were working as one to create this."
It wasn't until viewing the finished film that Mirojnick saw how her hand-sewn creations and the visual effects elements were truly woven together. "And I was blown away," she said. "I watched it and thought, oh my gosh, as if I were an audience member who didn't know anything [about the designs]."
The dark fey and the Mistress of Evil herself take flight today. The thrilling adventure Maleficent: Mistress of Evil is directed by Joachim Rønning from a story by Linda Woolverton and a screenplay by Linda Woolverton and Noah Harpster & Micah Fitzerman-Blue. The film is produced by Joe Roth, Angelina Jolie and Duncan Henderson with Matt Smith, Jeff Kirschenbaum, Michael Vieira and Linda Woolverton serving as executive producers.