February is Compassion Month at Disney. Throughout the month, we will be highlighting some of our contributions and special work with nonprofits that help provide happiness, hope and laughter to kids who need it most. Here's a snapshot: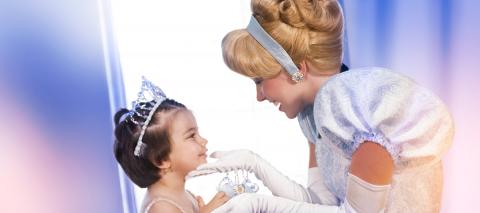 Disney's Legacy of Wish Granting Transforms Families
Through Disney's steadfast support for Make-A-Wish® over the past 33 years, the Company has helped grant more than 88,000 wishes globally. In fact, a Disney wish accounts for nearly one out of every two wishes granted. In addition to wishes, Disney has provided Make-A-Wish with capacity-building grants to help the nonprofit carry out its mission to positively impact children and families around the world. A recent wish impact study revealed that 96 percent of families felt that their wish experience strengthened their family—giving them the opportunity to create timeless bonds and memories.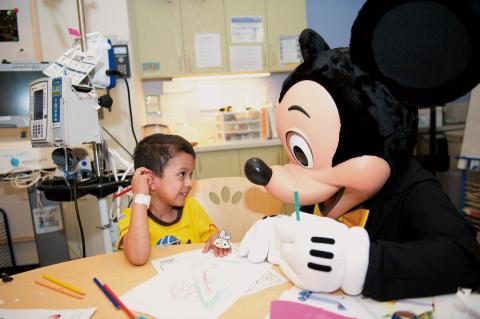 Disney Supports Children's Hospitals to Uplift Families
Each year, Disney provides millions of dollars in grants and in-kind support to children's hospitals across the country. This year, we will provide Disney hospital care packages to more than 600 Child Life Council programs, children's hospitals and hospices in the U.S., Canada, Europe and Latin America. The packages not only promote therapeutic play, but also provide a sense of comfort and normalcy to children during their hospital stay.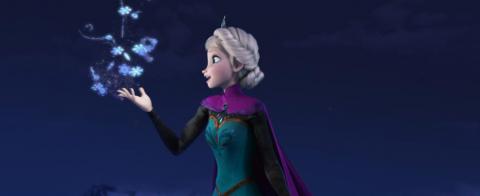 The Walt Disney Studios Movie Screening Program
The Walt Disney Studios launches its new movie screening program this month, bringing first-run Disney films to more than 30 children's hospitals around the country. Beginning withFrozen, patients who are unable to go to movie theaters in person will now have the opportunity to see the most recent Disney releases from the hospital.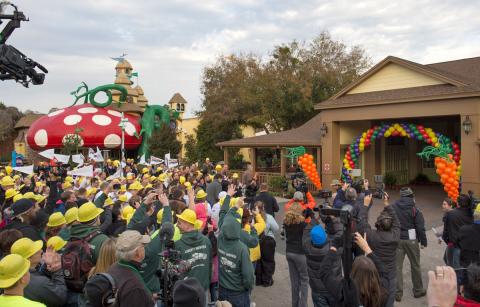 Disney Cast Members Help with an "Extreme Village Makeover"
Just recently, dozens of cast members from Walt Disney World Resort joined Central Florida community leaders in a "move that bus" moment on ABC's Good Morning America. Together, they unveiled an "Extreme Village Makeover" for Give Kids the World, a nonprofit organization that provides memorable, magical and free accommodations to thousands of children with life-threatening illnesses who wish for a special trip to Central Florida's theme parks. As part of the one-of-a-kind project, Disney VoluntEARS dedicated countless hours to redesign and renovate a building to honor the thousands of volunteers who serve Give Kids the World. Located in Kissimmee, Florida, the beautifully re-imagined space features a registration area and lounge, as well as a floor-to-ceiling, inspirational mural created with hundreds of photos from the personal moments shared between volunteers and families.