As part of the season of giving series on the blog this month, I'm sharing how Disney's Club Penguin inspires millions of kids to make a difference each holiday season.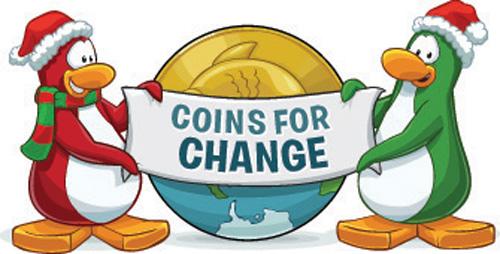 Disney's Club Penguin, the number one virtual world for kids, is more than just fun and games; it also helps to raise social consciousness among more than 175 million kids who take part in the online community. One of its most popular philanthropic efforts, Coins for Change, is a program that allows kids to donate virtual coins earned in the game to support causes that matter to them.
I had an opportunity to chat with Nicole Rustad, Corporate Citizenship Program Director for Disney Interactive Worlds, about the program she helped create and her experience leading Club Penguin's citizenship efforts.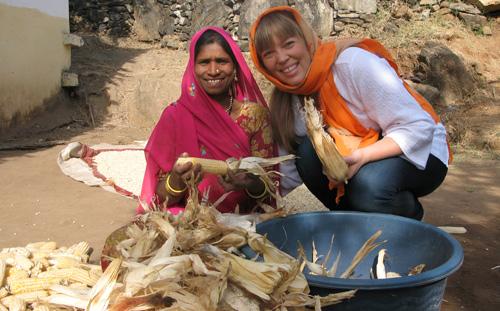 Every year, millions of kids participate in Coins For Change. How does the program motivate kids to get involved?
Since we launched Coins For Change in 2007, and every year since, it has amazed us with the way children from around the world give back and encourage others to do so as well. Children care about making a difference and this program allows them to take action and make a difference without an adult's direct involvement.
You've traveled to many countries for programs like Coins for Change. What experience has been most inspiring to you?
My most recent trip was to a drought-prone village in India. We began supporting the community in 2010 by helping to fund a watershed project through the Coins for Change program. We look to fund projects in communities where the beneficiaries will be true partners and will grow from the experience to the point where they can stand on their own. During my visit to the village two weeks ago, it was incredible to see that crops were flourishing, nutrition had improved and sustainable methods of farming increased the water supply!
What do you love best about overseeing citizenship efforts for Disney Interactive Worlds?
We believe that kids can change the world through connected play, and I love that I get to see that belief in action. Sometimes that means working with employees through the Disney VoluntEARS program and other times it means inspiring our audience to make a difference. I feel like I won the lottery in getting to do this work alongside a great group of people in a company that truly cares.