CHILDREN'S HOSPITALS & WISH GRANTING
REIMAGINING THE PATIENT JOURNEY
Disney creates immersive experiences and personal moments that deliver comfort and inspiration to children facing serious illness. This includes our global work in children's hospitals and wish granting.
EASING THE STRESS OF A HOSPITAL STAY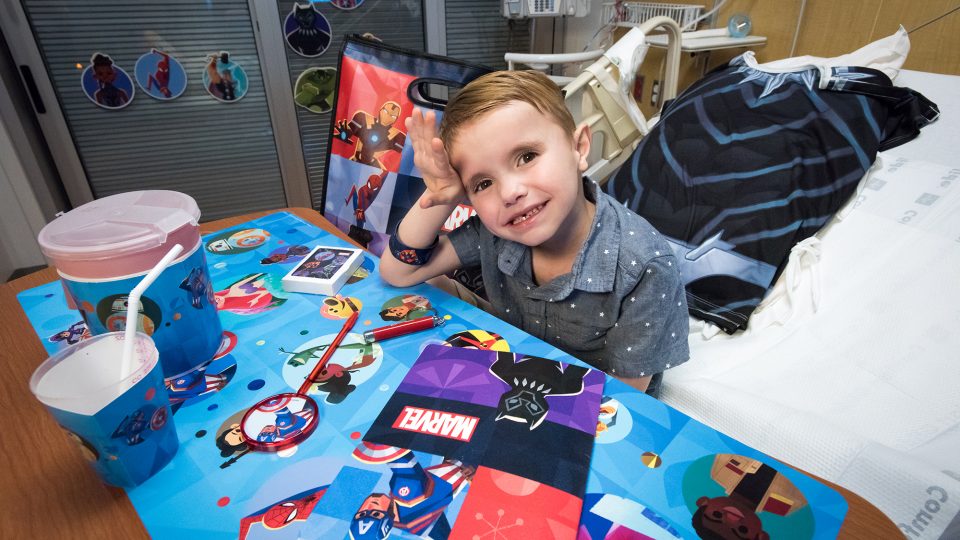 In 2018, Disney announced a global commitment of $100 million to help reimagine the patient journey in children's hospitals. Teams across the company, including our world-renowned Walt Disney Imagineers, worked with a global network of experts to identify unique experiences Disney could provide that would ease the stress of a hospital stay. Read more about our pilot at Texas Children's Hospital, the first children's hospital to incorporate the reimagined patient journey, with the help of Disney.
PROVIDING TRANSFORMATIVE WISH EXPERIENCES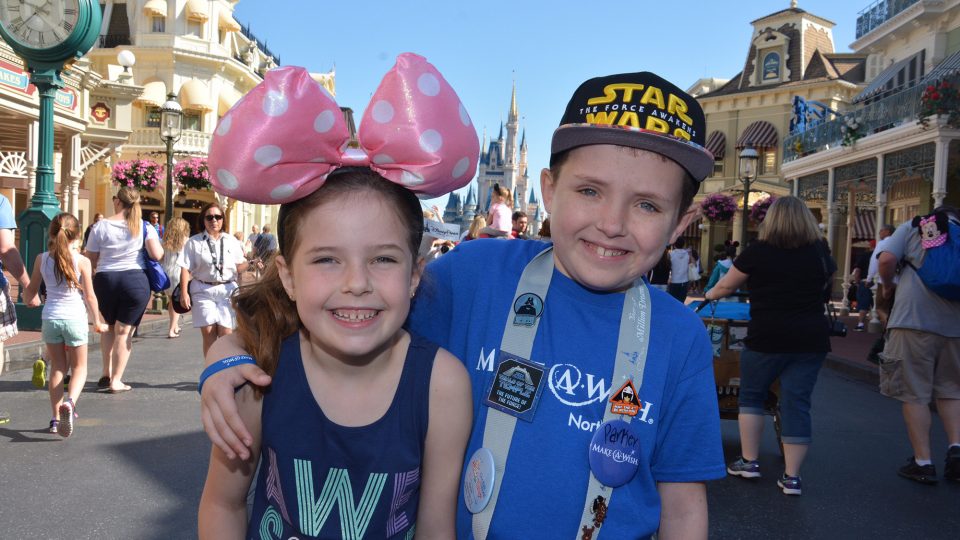 Since Disney granted its first wish in 1980 at Disneyland, the Company has fulfilled more than 145,000 wishes to seriously ill children around the world. Traditionally, Disney grants more than 11,000 wishes annually, ranging from theme parks and resorts experiences, to movie premieres, visits from characters and favorite celebrities, and more.
CHILDREN'S HOSPITALS & WISH GRANTING

$100M

global commitment to help deliver moments of magic to seriously ill children

145,000

wishes fulfilled with Make-A-Wish® since 1980

750

hospitals supported worldwide
HIGHLIGHTS
1930s

Disney's support of children's hospitals dates back to the 1930s when Walt Disney would visit with children in hospitals, often accompanied by Disney characters and animators to give children moments of joy.

1980

The first-ever wish request from Make-A-Wish® included a trip to Disneyland. Today, 1 out of every 2 wishes granted in the United States is a Disney wish.

2006

Disney's first Toy Delivery supplied a year's worth of toys, books, and games to children's hospitals across the country to add normalcy to a child's hospital stay.

2014

Disney Movie Moments, the only program of its kind, was launched to bring new movies that are still in theaters, as well as other favorites from our Disney library to children's hospitals.

2015

Disney celebrated the 100,000th Disney wish granted with Make-A-Wish®.

2018

The Walt Disney Company announced a five-year, $100 million commitment to reimagine the patient experience in children's hospitals and expand its wish granting efforts around the globe.

2019

Disney piloted new patient experiences and patient experience training at Texas Children's Hospital in Houston.
WHAT WE'RE HEARING
"We went into this trip excited to see magic through our children's eyes. We weren't expecting to see it through our own eyes as well. But we did. Disney Magic is real and even the most broken of hearts have wishes come true."
– Kelly, mom of Finn, age 4, who went to Walt Disney World®
"Disney's long legacy of delivering comfort and inspiration to families with children facing serious illness is perfectly aligned with Starlight's mission. The combination of our relationships with children's hospitals, together with Disney's beloved characters and iconic storytelling, has enabled us to deliver happiness to 500,000 hospitalized children since 2001."
– Adam Garone, CEO, Starlight Children's Foundation
"For 40 years, Disney has been a beacon of hope and joy or wish kids and their families when they need it most,"
– Richard Davis, President and CEO of Make-A-Wish America
"Looking back over the last year, this has been the first year Parker has not been in the hospital since he was two. He is coping with his pain better than ever and feels like part of the Wish family. We are volunteering at events, going to art parties, and so much more. This experience brought us all closer and gave us so much hope!"
– Heather, mom of Parker, age 10, who attended the Jedi Training Academy
"Within every wish that Disney helps to grant, there exists the potential for a life-changing experience that helps children to build the physical and emotional strength needed to fight a critical illness."
– Markos Tambakeras, chairman of Make-A-Wish International
"Together, Disney and the Association of Child Life Professionals have brought comfort and joy to sick children and families through combined resources, connections and opportunities for child life specialists. We look forward to continuing the work our relationship has created over the last decade exposing professionals to the value of psychosocial, child- and family-focused care emphasizing normalization, play, and emotional safety."
– Jennifer Lipsey, CEO, Association of Child Life Professionals