This Veterans Day, we're taking a moment to say "thank you" to all of the men and women in the U.S. Armed Forces. We also want to introduce a few of the heroes who work here at The Walt Disney Company.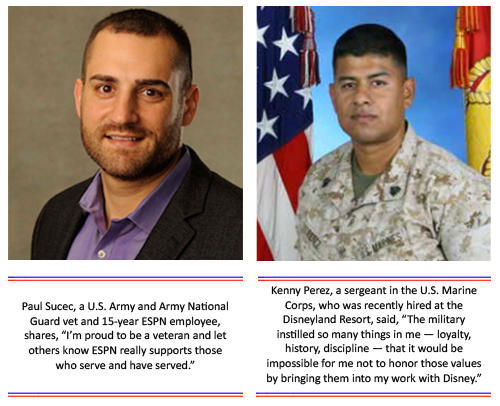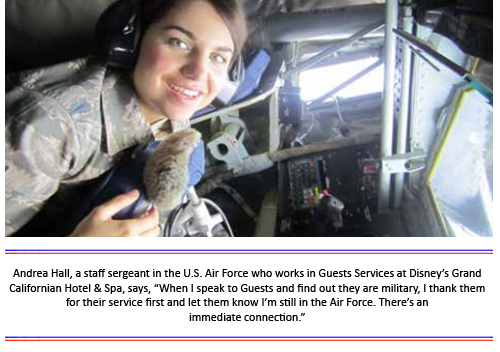 Thank you for for your service, Paul, Kenny, Andrea, and the thousands of heroes who work here at Disney.
I'm proud of the many ways that our company supports the U.S. Armed Forces year round. Disney VoluntEARS dedicate their time and talents all year to numerous service projects that benefit military families. In March 2012, Disney launched Heroes Work Here, a company-wide initiative to find career opportunities for 1,000 veterans over the next three years. The company has hosted coast-to-coast career fairs for returning military personnel and launched a national public awareness campaign to encourage all employers across the U.S. to hire veterans. Disney also provides grants to nonprofits that offer support services for military families. Military Personnel are also entitled to special discounts and benefits at Disney Parks and Resorts.
If you know a veteran, please take a moment today to say "Thank you for your Service!"